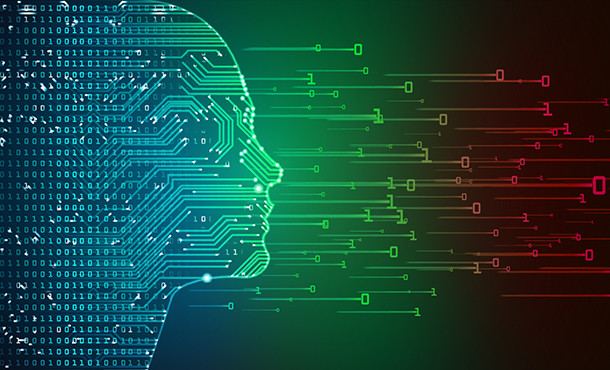 Faculty Informational Meeting on Industry AI/ML Research Center
Date: Monday, November 23
Time: 10:30 a.m.
Location: Online (Registration Required)
Seeking Faculty Members to Join a New AI, ML Industry Research Center
The Institute for Computational and Data Sciences is spearheading a new initiative designed to connect faculty members working in artificial intelligence and machine learning with industry partners interested in sponsoring new research.
The mission of the Institute of Computational and Data Sciences (ICDS) is to empower science and society through digital innovation. One way that ICDS is furthering this mission is through a new collaboration with several industry partners to establish a University-wide research center on Applications of Artificial Intelligence and Machine Learning.
This is a Penn State center that is being modeled after the NSF's Industry-University Cooperative Research Center structure. Center members will contribute funds for research of interest to those companies. Faculty will be able to submit proposals that will be reviewed by a panel of Penn State faculty members and industry partners. A small number of projects are anticipated to be funded in spring 2021, but brief quad chart proposals will be due in early December.
Anyone interested in submitting proposals for consideration is invited to attend an informational meeting at 10:30 a.m. on Monday, November 23 (advance registration required). Faculty who are interested in the research center but unable to attend are encouraged to register so that they receive a link to the meeting recording, which will include information on next steps.
Questions about the AIMI research center should be directed to Todd Price, ICDS industry relations director for research, at tup77@psu.edu
About the Research Center:
The Center for Applications of Artificial Intelligence and Machine Learning to Industry is being designed to support interdisciplinary collaboration among Penn State faculty and affiliated researchers pursuing specific and significant external industry funding opportunities. Grants will be set up to facilitate the development of innovative and interdisciplinary research, with the intention of exploring subsequent external funding opportunities. Grants are intended to promote research on Artificial Intelligence and its effect on pressing societal challenges on both a regional and national scale.
The ICDS AI-Industry Research Center connect companies seeking the AI and ML interdisciplinary experts who may be best suited to help solve industry challenges, to connect with those experts, and to facilitate current and future projects. The center will also serve as a gateway to the University's expertise in world class AI and ML for companies and organizations that want to use AI and ML to power their products and services, leveraging these transforming technologies to enhance their own businesses processes.
Once again, if you are interested in exploring this opportunity further, please register now for the informational meeting at 10:30 a.m. on Monday, November 23, or contact Todd Price (tup77@psu.edu) for more information.