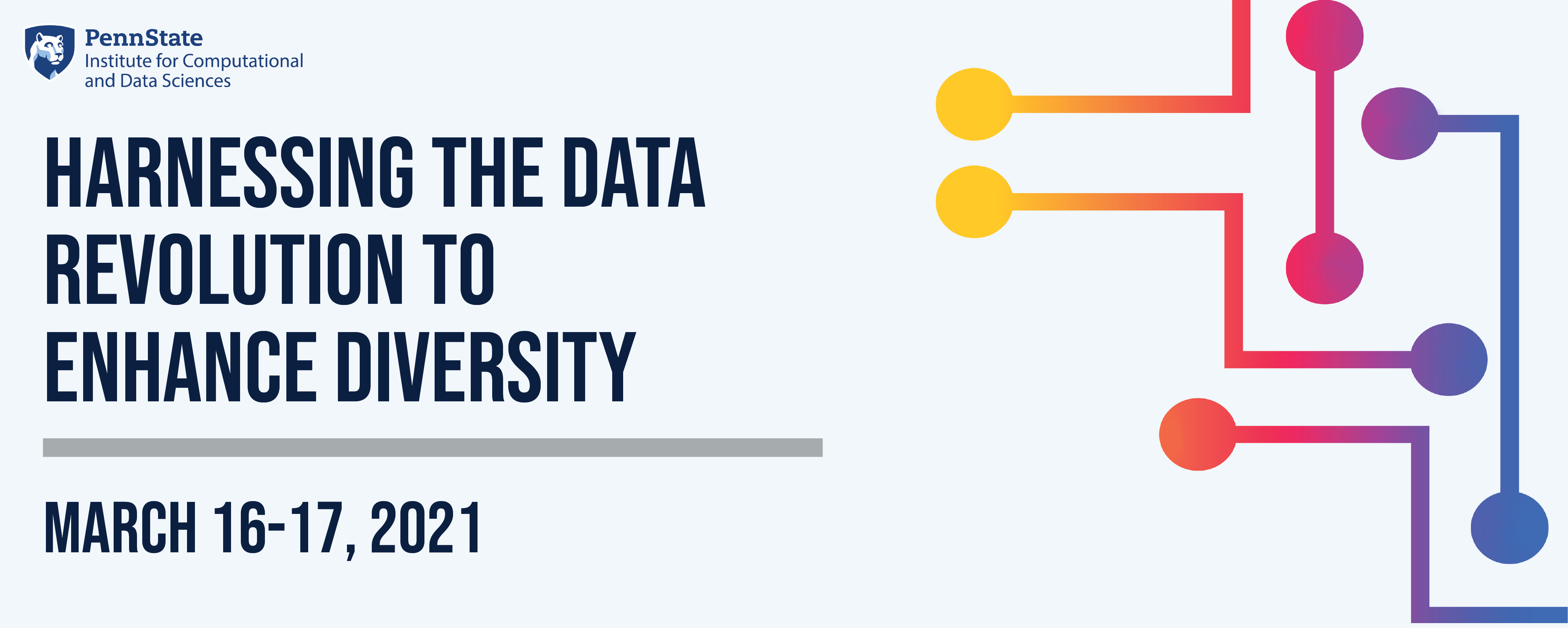 Symposium: Harnessing the Data Revolution to Enhance Diversity
Date: Tuesday, March 16 — Wednesday, March 17
Time: 12:00 p.m.–5:00 p.m.
Location: Online (Virtual)
Data science techniques have revolutionized many scientific disciplines, enabling new insight and discoveries. This Symposium will explore the intersection of data science and diversity with toward understanding and enhancing diversity and inclusion. To achieve this multiple communities will be brought together — from data scientists, to industry leaders, to academics working across disciplines — who are interested in laying the groundwork for a future in which Big Data and  Artificial Intelligence are utilized to achieve equity.
Speakers from across the U.S. will discuss issues ranging from quantifying and contextualizing diversity-related issues to examining approaches that have and haven't worked in academia. Through this Symposium, the Institute for Computational and Data Sciences aims to spur new collaborations and identify cutting-edge approaches that can enhance diversity at Penn State and in higher education across the country.
Use the link below to view the list of speakers, agenda, and other details about the Symposium.