How can we make U.S. elections more secure?
Free and fair elections are essential to a thriving democracy. But as we approach the pivotal 2020 election, we see the integrity of U.S. elections facing multi-pronged threats. What are the main threats, and what can be done?
Sponsored by Penn State Dickinson Law, The Center for Democracy & Technology, Penn State Institute for Computational and Data Sciences, and the Brennan Center for Justice, and with assistance from The Honorable Thomas Ridge, First Secretary of U.S. Department of Homeland Security and 43rd Governor, the Commonwealth of Pennsylvania, and Congressman Fred Keller this Symposium brings together leading federal lawmakers, state election officials, Congressional staffers, researchers, members of the intelligence communities, academics, and media to address the two primary threats to the U.S. elections:
Election Security—vulnerabilities in our election system infrastructure that enable susceptibility to cyber hacking.
Social Engineering—intentional efforts to effect U.S. election results, erode confidence in the electoral process, and undermine the stability of our democracy through targeted propaganda, disinformation, and online manipulation.
This Symposium is aimed at promoting bipartisan legislative efforts and supporting the work of state election officials, researchers, and the intelligence community to detect and combat these attacks on our electoral process. Join us as we work to find real solutions to stop the hacking of U.S. elections.
Light breakfast, coffee, and lunch are being provided.
This event may be live streamed or televised.
Event Details:
Monday, February 24, 2020
8:30 a.m. – 1:00 p.m.
Capitol Visitor Center, Washington, D.C.
Registration has closed for this event.
Sponsored by: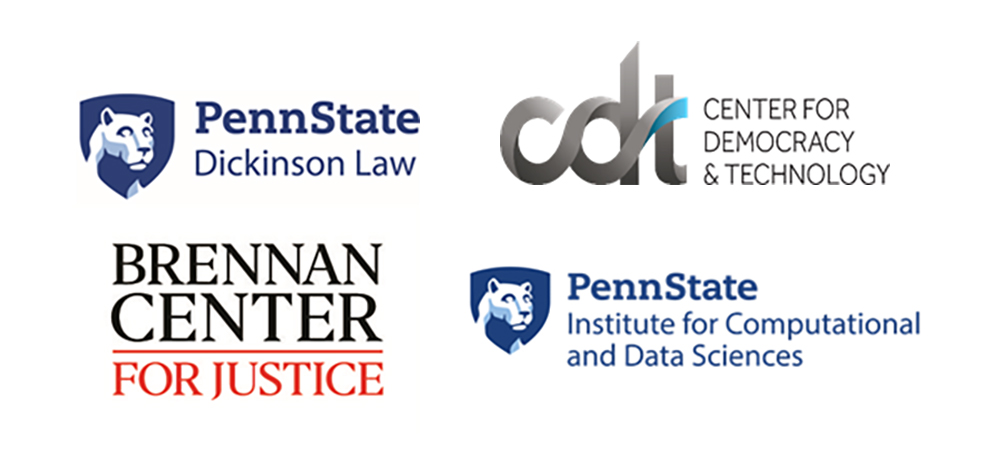 Speakers, Panelists, & Moderators:
The Honorable Thomas J. Ridge, First Secretary of U.S. Department of Homeland Security, First Director of the Office of Homeland Security, 43rd Governor, Commonwealth of Pennsylvania
Amy Cohen, Executive Director, the National Association of State Election Directors
Pam Fessler, Correspondent, National Desk, NPR
David K. Porter, Assistant Section Chief, Foreign Influence Task Force (FITF), Counterintelligence Division, FBI Headquarters
Carrie Cordero, General Counsel & Senior Fellow, Center for a New American Security, CNN Legal & National Security Analyst, Co-Founder, Checks and Balances, Adjunct Professor of Law, Georgetown Law
Lawrence Norden, Director, Election Reform Program, Brennan Center for Justice
Madeline Mortelmans, Principal Director for Cyber Policy, Office of the Secretary of Defense
Jared Dearing, Executive Director, State Board of Elections, Commonwealth of Kentucky
Maurice Turner, Deputy Director, Internet Architecture Project, Center for Democracy & Technology
Joshua A. Geltzer, Executive Director and Professor of Law, Institute for Constitutional Advocacy and Protection, Georgetown Law
Emma Llansó, Director, Free Expression Project, Center for Democracy & Technology
Jenni L. Evans, Director, Penn State Institute for Computational & Data Sciences (ICDS) and Professor of Meteorology and Atmospheric Science
Danielle M. Conway, Dean, Penn State Dickinson Law
Anne Toomey McKenna, Distinguished Scholar of Cyber Law & Policy, Penn State Dickinson Law & ICDS
Kevin Munger, Assistant Professor of Political Science and Social Data Analytics, College of Liberal Arts, Penn State
Anthony Robinson, Associate Professor of Geography and Director of Online Geospatial Education Programs, Penn State
Maria Molina Davila, Researcher & PhD Candidate, Donald P. Bellisario College of Communications, Penn State
Schedule of Events (Tentative)
8:30-9:00: Check-In, Coffee, Meet & Greet with The Honorable Thomas Ridge
9:00-9:05: Opening of the Symposium: Tom Ridge
9:05-9:15: Welcome Remarks: Anne Toomey McKenna, Distinguished Scholar of Cyber Law & Policy, Penn State Dickinson Law & ICDS; and Jenni L. Evans, Director, Institute for Computational & Data Sciences (ICDS)
9:15-9:25: Flash Talk: Overview of Election Cybersecurity Issues: Lawrence Norden, Director, Election Reform Program, Brennan Center for Justice
9:25-9:35: Flash Talk: Securing Elections—Perspectives from the National Association of State Election Directors (NASED): Amy Cohen, Executive Director, NASED
9:35-10:25: A Conversation about Cybersecurity and Election System Infrastructure with Q&A
Conversation Moderator: Danielle Conway, Dean, Penn State Dickinson Law
Pam Fessler, Correspondent, NPR
Lawrence Norden, Director, Election Reform Program, Brennan Center for Justice
Jared Dearing, Executive Director, State Board of Elections, Commonwealth of Kentucky
Maurice Turner, Deputy Director, the Internet Architecture Project, the Center for Democracy & Technology
10:25-10:35: Coffee Break
10:35-10:50: Flash Talk: Securing Elections—Perspectives from the Intelligence Community: Madeline Mortelmans, Principal Director for Cyber Policy, Office of the Secretary of Defense; and David K. Porter, Assistant Section Chief, Foreign Influence Task Force (FITF), Counterintelligence Division, FBI Headquarters
10:50-11:00: Flash Talk: Social Engineering—Disinformation, Deepfakes and the Law: Anne Toomey McKenna, Distinguished Scholar of Cyber Law & Policy, Penn State Dickinson Law & ICDS
11:00-11:15: Flash Talk: Social Engineering: Social Media and Disinformation by Design. How Does it Work and Can Technology Detect it? Anthony Robinson, Associate Professor of Geography and Director of Online Geospatial Education Programs, Penn State; and Maria Molina Davila, Penn State Researcher
11:15-12:15: A Conversation about Social Engineering and Elections with Q&A
Co-Moderators: Tom Ridge and Anne Toomey McKenna
Carrie Cordero, General Counsel & Senior Fellow, Center for a New American Security Legal & National Security Analyst at CNN, Co-Founder, Checks & Balances.org, Adjunct Professor of Law, Georgetown Law
Emma Llansó, Director, Free Expression Project, Center for Democracy & Technology
Joshua A. Geltzer, Executive Director and Visiting Professor of Law, Institute for Constitutional Advocacy and Protection, Georgetown University Law Center
Kevin Munger, Assistant Professor of Political Science and Social Data Analytics, Penn State
12:15-1:00: Lunch & Open Discussion with Registrants: Steps to Securing U.S. Elections—Technological and Legislative Solutions Technology and Legislative Solutions to Hacking, and Pending Election Security Legislation. Led by Tom Ridge and Penn State Dickinson Law Students