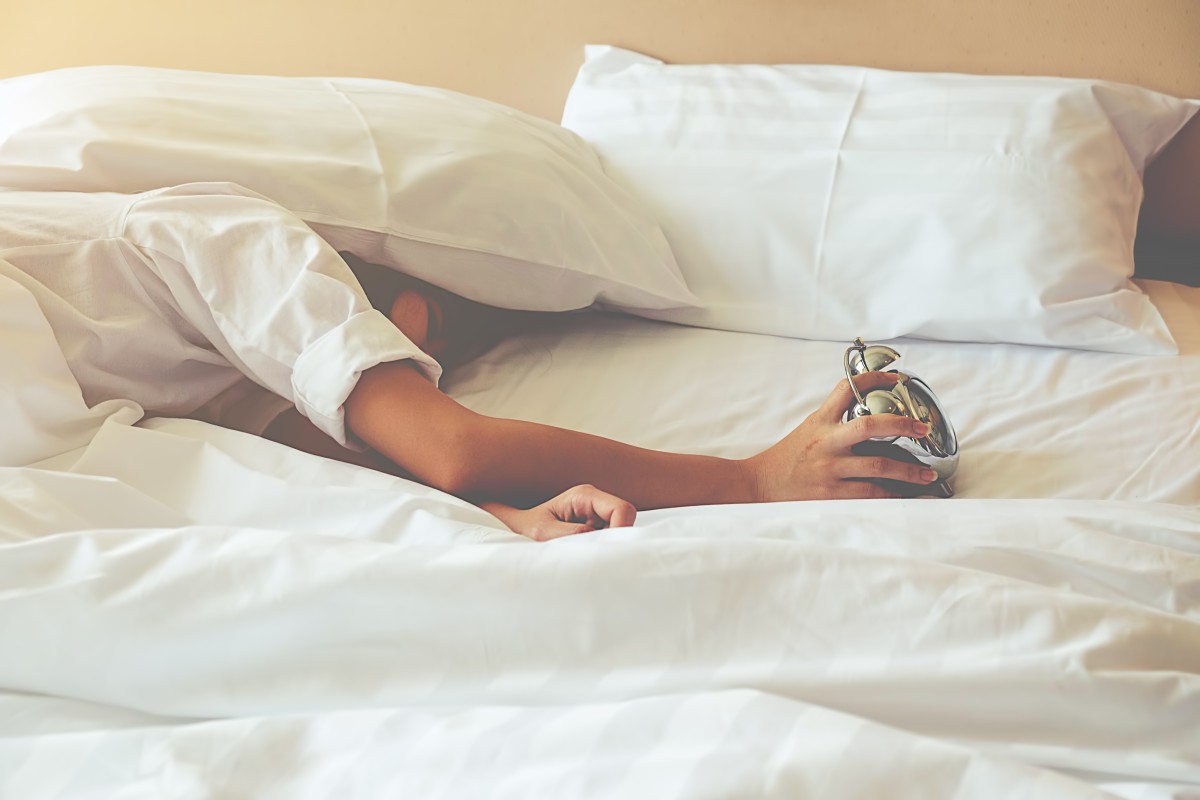 'AI in Action': Machine learning may help scientists explore deep sleep
Posted on September 11, 2019
UNIVERSITY PARK, Pa. — An expert on sleep health will be the first speaker for Penn State's Institute for CyberScience seminar series on Tuesday, Sept. 17.
Orfeu Buxton, a professor of biobehavioral health and Social Science Research Institute (SSRI) co-funded faculty member at Penn State, will discuss interdisciplinary approaches to understanding the role of sleep health in overall health and well-being and the use of research methods that leverage digital and other biomarkers with an orientation towards developing scalable interventions. The seminar will be held from 10:30 a.m. to noon in room 233A, the HUB-Robeson Center. Coffee and refreshments will be served.
"Sleep is one of three 'pillars of health' along with diet and exercise," said Buxton, who also directs the Sleep, Health & Society Collaboratory. "Adequate restorative sleep is important for mood, positive social interactions, productivity, safety and healing, whereas insufficient or poor-quality sleep in the long term increases the risk of obesity, diabetes and cardiovascular disease."
While many people measure how well they sleep by how long they sleep, Buxton said there are many components of sleep that should be considered when assessing sleep health. This complex relationship between sleep and health means that technology, including AI- and machine learning-powered methods, may be required to more precisely quantify these various dimensions of sleep.
"The better precision in our estimation of sleep and patterns over time helps us understand how sleep and the many different facets of sleep, such as the timing, duration and quality of sleep, affect next-day function, or long-term well-being," said Buxton. "But also, by improving our precision in these algorithms, we can better understand what affects sleep, the causes of sleep deficiency, and the consequences of sleep deficiency, so we can optimize sleep health."
The theme of this year's CyberScience seminar is, "AI in Action: How Penn State researchers are Developing and Using AI to Advance Sciences, Engineering, Humanities, Social Good and Beyond." In upcoming sessions, Penn State researchers will also cover topics such as the uses of AI and machine learning in materials and engineering research, and ways the technology can be used to help society.
The session also will be available online at https://psu.zoom.us/j/685844641. For more information, visit the ICS event page.
Share
Related Posts