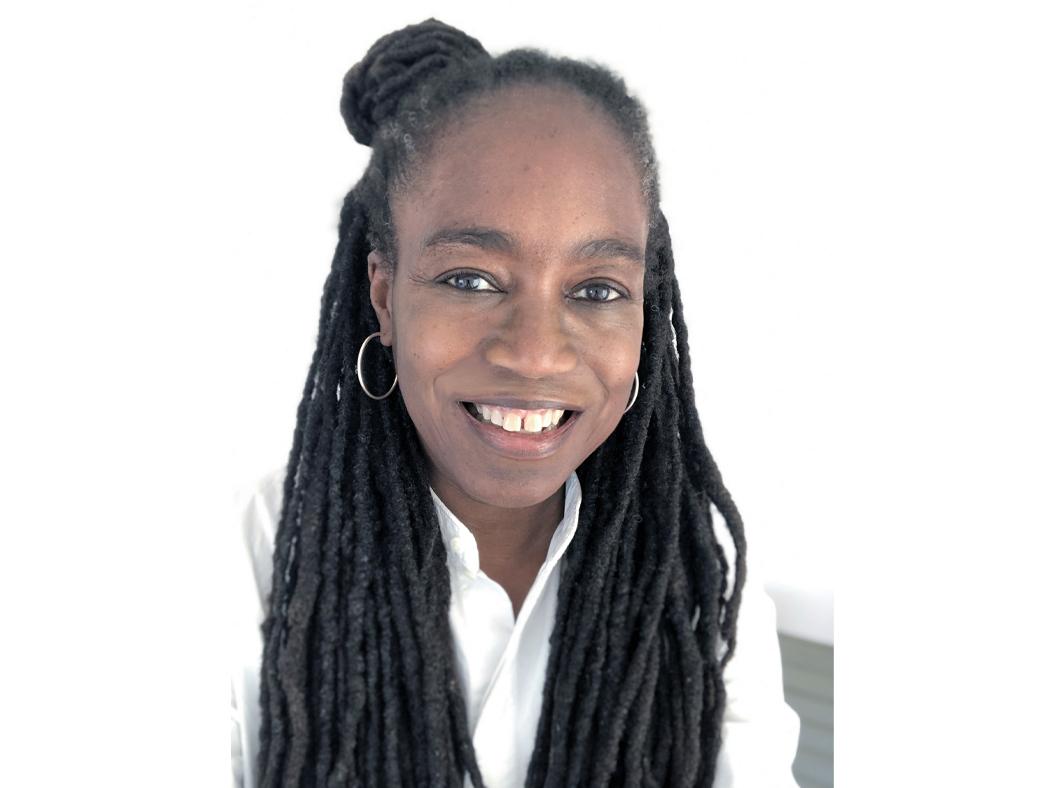 Architecture professor earns international innovative research award
Posted on October 6, 2022
UNIVERSITY PARK, Pa. — Felecia Davis, associate professor of architecture in the College of Arts and Architecture's Stuckeman School, has been recognized by the Association for Computer Aided Design in Architecture (ACADIA) for her work exploring the use of computational textiles as the recipient of the 2022 Innovative Research Award of Excellence.
The award, which recognizes innovative research that contributes to the field of digital design in architecture, distinguishes research with the potential to transform contemporary architecture.
Davis' research reimagines how people might use textiles in their daily lives and in architecture through computational textiles, which respond to the environment via programming, embedded sensors and electronics, as well as use the natural transformable properties of textiles.
"I am honored that my work has been recognized and supported by respected colleagues in my field of design computing. ACADIA is an organization that has members from across the globe, so people are contributing many different viewpoints to design computing to this organization," said Davis. "Even though it feels to me like it has taken a long time to get prototypes and projects completed, things are just getting started. I look forward to using this platform created by the award to support others in bringing their points-of-view to the foreground in design computing, and to continue working on building projects and prototypes that allow for the testing and projection of ideas."
As the recipient of the ACADIA award, Davis will give a talk at the organization's annual conference Oct. 27-29 in Philadelphia.
Davis, who is the director of the Computational Textiles Lab (SOFTLAB) in the Stuckeman Center for Design Computing, has earned numerous accolades for her work over the past year from the Cooper Hewitt, Smithsonian Design Museum, the Architectural League of New York and the Skidmore Owings & Merrill Foundation.
She has been featured in the PBS "Women in Science Profiles" series, and her work was part of the Museum of Modern Art's "Reconstructions: Blackness and Architecture in America" exhibition in 2021. That experience led to Davis co-founding the Black Reconstruction Collective, a nonprofit organization of Black architects, scholars and artists that supports and funds design work about the Black diaspora.
The principal of Felecia Davis Studio, Davis is currently penning a book that examines the role of computational materials in our lives, titled "Softbuilt: Networked Architectural Textiles."
The ACADIA is an international network of digital design researchers and professionals that facilitates critical investigations into the role of computation in architecture, planning and building science, and encourages innovation in design creativity, sustainability and education.
From Penn State News
Share
Related Posts