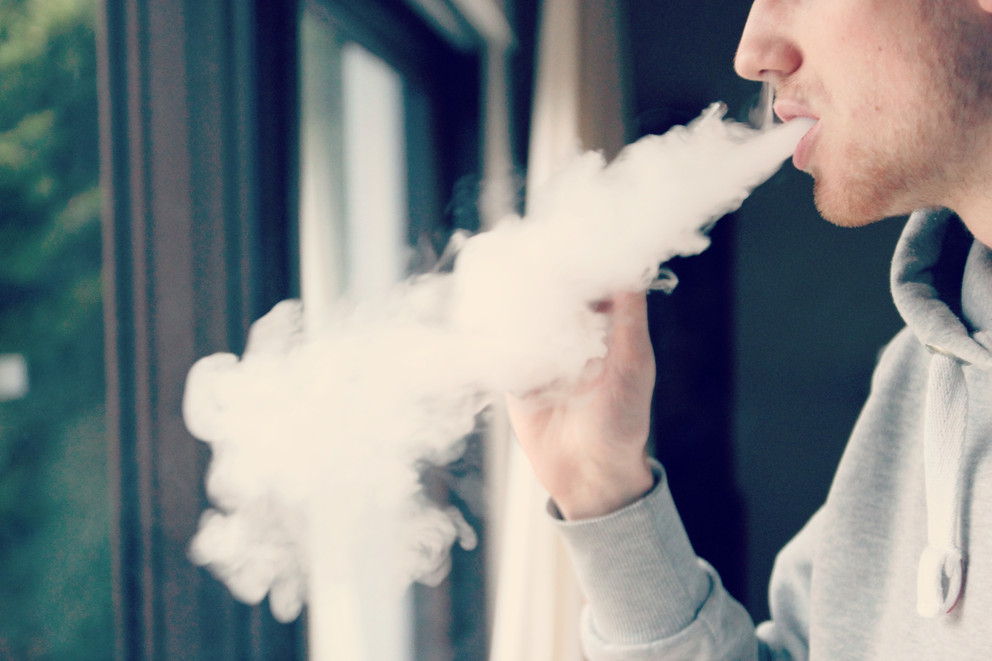 Emotional dependency on smoking-vaping combo differs from just smoking
Posted on January 7, 2021
UNIVERSITY PARK, Pa. — Researchers have known that emotions play a critical, but complex role in shaping dependency on smoking and vaping. Now, a team of researchers report that emotions that trigger dependency for people who both smoke and vape may be different from people who just smoke, a finding that may one day help scientists create more personalized programs to help people quit tobacco smoking and vaping.
In a study, the researchers found that negative emotions among dual users — people who both smoke and vape — tend to be associated with tobacco dependence, while positive emotions among exclusive smokers — people who only smoke cigarettes — tended to be associated with that group's tobacco dependence.
Positive emotions — or positive affect — can include feelings usually associated with good moods, such as enthusiasm, joy and high energy. Negative emotions — or negative affect — include emotions linked with bad moods, such as sadness, disgust and anxiety.
The findings ultimately may help shape programs to people quit smoking, hopefully permanently, said Runze Li, Eberly Family Chair in Statistics and professor of Public Health Sciences.
"The goal of my research is to understand how emotions are associated with, or can cause, smoking relapse."

Runze Li
"The goal of my research is to understand how emotions are associated with, or can cause, smoking relapse," said Li, who is also an associate of the Institute for Computational and Data Sciences.
The challenge of designing smoking cessation programs is not determining if emotions play a role, but in determining just which emotions spark smoking dependency, according to Li. That adds a lot of variables to study, he added.
"I find that, as I study this more and more, people become more and more interested in the subject, but it also becomes more and more challenging," Li said. "The purpose of this study is that we know that there is some variable that is associated with smoking dependence, and we tried to find exactly which one."
Another problem this study sought to address is that people may respond to emotional cues in the lab compared to real life. However, when participants record their feelings while engaged in real-life pursuits, those responses may not be as accurate as gathering the data in a controlled environment, such as a laboratory.
According to Li, the use of computers and mobile technology offers researchers the ability to monitor study participants outside of the laboratory while still gathering more accurate data in near real time.
In this study, the researchers relied on this type of data-gathering — often referred to as ecological momentary assessment, or EMA — that uses a mobile app to let the participants record their emotions and smoking status in the real-world and in real-time.
"Before we had smartphones, people used to just use paper and pencil to collect data, but now it's easy, for example, in this case, we used an app to capture most of the major emotions," said Li.
The researchers, who report their findings in the current issue of Drug and Alcohol Dependence, recruited 136 dual users and 101 exclusive smokers for the study. The participants completed both an assessment on cigarette dependency and the two-week EMA.
While EMA studies are powerful ways to gather data, one problem can be the amount of data that is collected and the computational power that is needed to analyze it, said Li. Supercomputers are often needed to manage this type of data. In this study, the team used Penn State's Roar supercomputer for numerical analysis.
Li said the team also investigated links between other aspects of the emotional states and cigarette dependency. For example, they found different relationships between the groups when they compared how intense the moods were, how long emotional states persisted and how rapid the mood swings were with dependence. Among dual users, the researchers found that more intense bad moods, shorter bad-mood duration and higher positive-mood swings were associated with higher cigarette dependence. In exclusive smokers, the patterns of associations were, however, different. In this group, longer negative moods, less pronounced swings in positive moods and higher variability of negative moods were associated with higher dependence.
Li worked with Anne Buu, associate professor of health promotion and behavioral sciences and biostatistics and data science; Su-Wei Wong, postdoctoral research fellow, and Wei-Chung Su, assistant professor of public health, University of Texas; Zhanrui Cai, doctoral candidate, Penn State; Hsien-Chang Lin, associate professor of public health, Indiana University Bloomington; Douglas E. Jorenby, director of clinical services, University of Wisconsin Center for Tobacco Research and Intervention (UW-CRTI); and Megan E. Piper, associate professor of medicine, University of Wisconsin Department of Medicine and the associate director of research at UW-CTRI.
The researchers said that future research may compare how cigarettes and e-cigarettes may affect the regulations of emotions.
Share
Related Posts