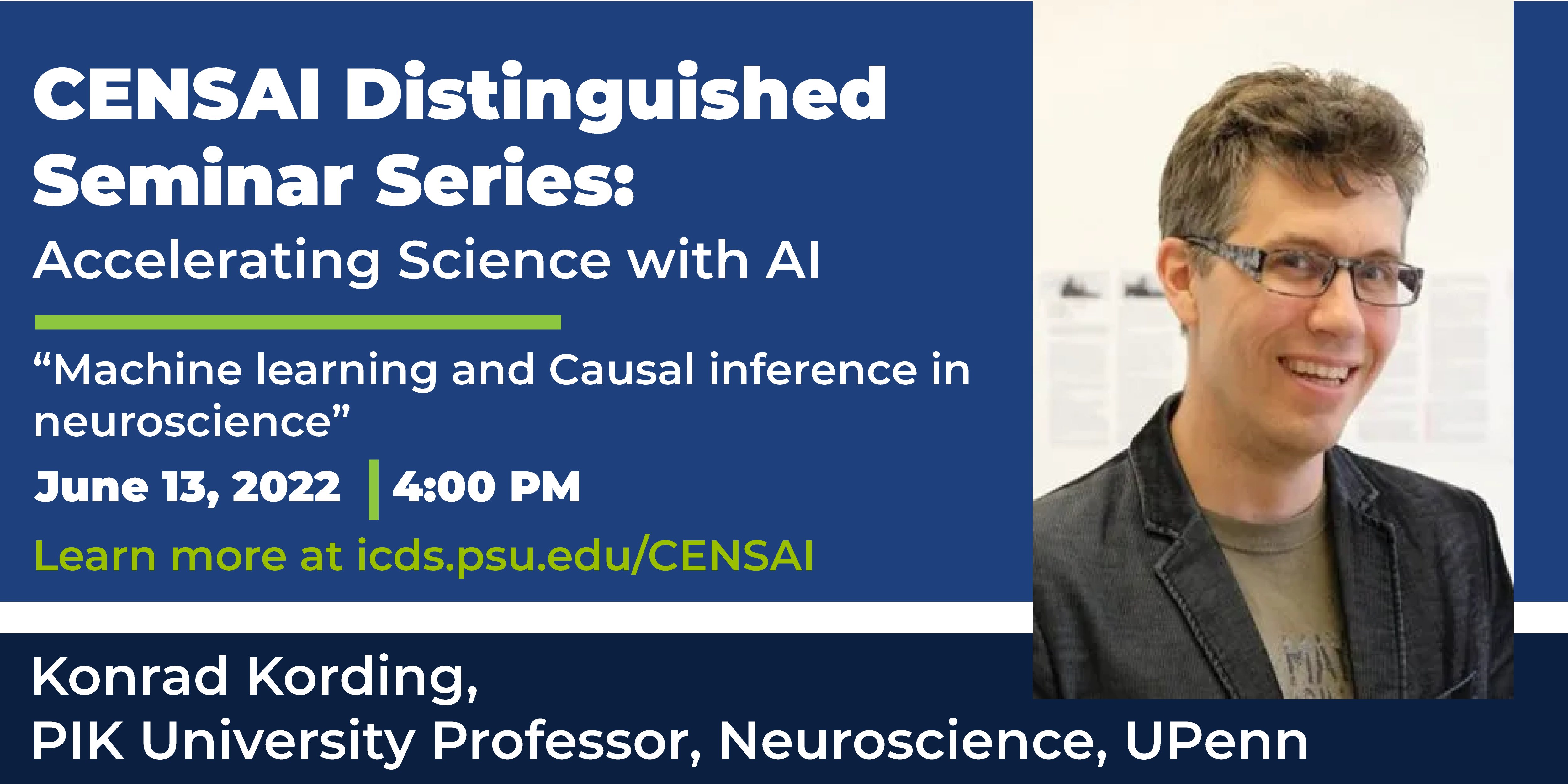 Distinguished AI Seminar: Machine learning and causal inference in neuroscience
Date: Monday, June 13
Time: 4:00 p.m.
Location: Online
Join ICDS and the Center for Artificial Intelligence Foundations and Scientific Applications (CENSAI) for the "Accelerating Science with AI" Distinguished Seminar Series. The June 13 seminar will feature Konrad Kording, PIK University Professor of Neuroscience at the University of Pennsylvania, with a talk titled "Machine learning and causal inference in neuroscience."
Abstract:
I will review machine learning approaches and the various roles they play within neuroscience. I will contrast them with relevant causal inference methods and ideas in the field. Throughout my talk I will focus on the drivers, the reasons why we use these techniques and how these techniques contribute to the field.
Bio:
Konrad Kording obtained both a diploma degree and a PhD in physics at ETH Zurich in 1997 and 2001, respectively. He then worked as a postdoctoral fellow at the Collegium Helveticum in Zurich and at University College London, followed by a Heisenberg Fellow position at MIT. He joined the faculty at Northwestern University and the Rehabilitation Institute of Chicago where he was a professor of physical medicine and rehabilitation, physiology, and applied mathematics. In 2017, he joined the faculty at the University of Pennsylvania with joint appointments in the Department of Neuroscience and Department of Bioengineering.