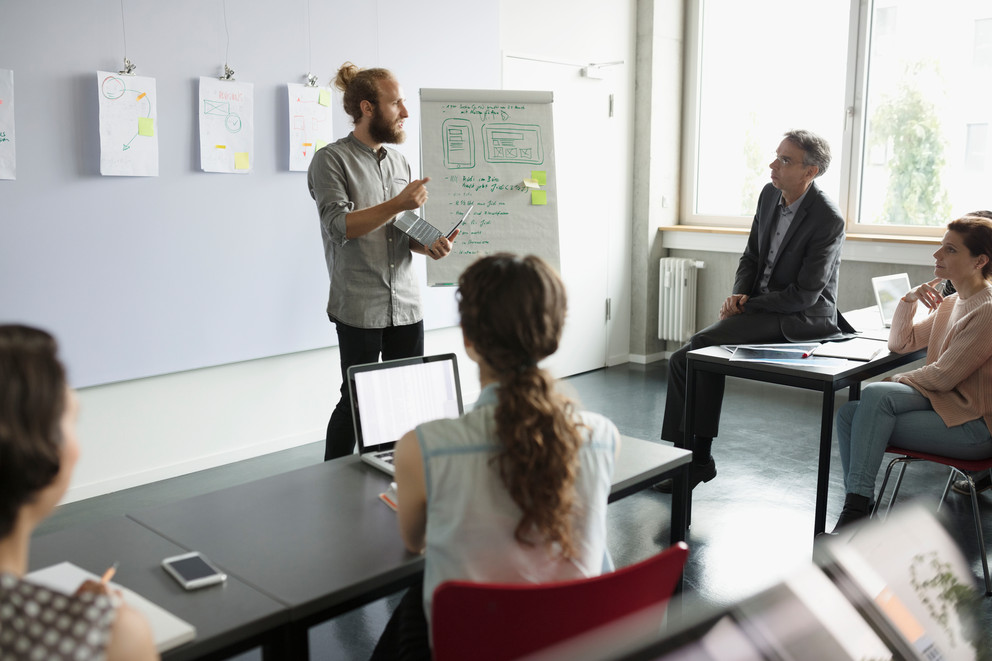 IBM Watson featured during recent AI Immersion Series Workshop
Posted on November 15, 2019
UNIVERSITY PARK, Pa. — The Institute for Computational and Data Sciences, Penn State IT and the Nittany AI Alliance continued the AI Immersion Series for students, faculty and researchers during a two-day workshop featuring IBM. The workshop, held Nov. 13-14, was the second in a series designed to offer the Penn State community unique opportunities to learn the latest in artificial intelligence (AI) and machine learning (ML) tools. Future workshops will feature Amazon Web Services and Microsoft Azure.
Naguib Attia, vice president of global university programs for IBM, said building AI skills is imperative.
"We're all living in the fourth industrial revolution, where AI will contribute $15.7 trillion to the global economy by 2030 through productivity and personalization improvements," Attia said. "As we start to think of AI as the new IT, there's little doubt that building AI skills is one of the most important actions we can take to continue to successfully progress in this new landscape."
Sam Couch, developer advocate; Chekuri Choudary, cognitive systems infrastructure specialist; Charles Goodman, executive for WW Systems Big Data and Cognitive Program; and Dustin Vanstee, AI solution engineer, all from IBM, presented sessions for undergraduate students, staff and researchers. The hands-on experience included highlights of IBM Watson AI capabilities along with a session on fundamental use of end-to-end data science framework with Watson Studio. It illustrated how to leverage AI architecture to enhance services at the molecular level and with satellite imagery.
Jenni Evans, director for the Institute for Computational and Data Sciences (ICDS), said ICDS is pleased to join with IBM and university partners to introduce students, staff and researchers to the fundamentals of AI through the AI Immersion Series.
"Artificial intelligence is a transformative technology, with the potential to change how we interact with the world," Evans said. "New applications of AI are regularly making headlines as people explore its possibilities. A growing collaboration between the Institute for Computational and Data Sciences and IBM has expanded opportunities for Penn State researchers with expertise in AI."
The AI Immersion Series will continue Jan. 21-22, 2020, featuring Amazon Web Services; and on Feb. 25-26, with Microsoft Azure. Seating will be limited; advanced registration is required. For more information, visit AI Immersion Series.
Share
Related Posts