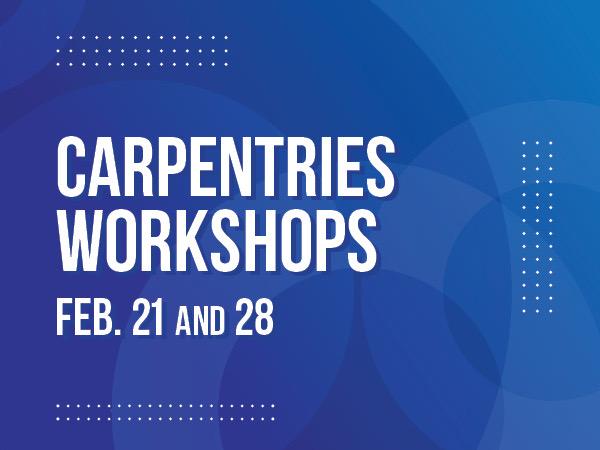 Libraries, ICDS host February workshops on lab computing skills for researchers
Posted on February 2, 2022
UNIVERSITY PARK, Pa. — Penn State University Libraries and the Institute for Computational and Data Sciences (ICDS) will co-host two online workshops based on the training offered by The Carpentries, a global community that provides instruction and instructional resources on topics related to computational research.
The workshops to be offered are:
Introduction to the Unix Shell — Feb. 21, 1–4 p.m.
Version Control with Git — Feb. 28, 1–4 p.m.
Participants can register for one or both free workshops at the website, where they can also find a detailed schedule and pre-workshop instructions.
Workshop instructors are Seth Erickson, research data librarian, Penn State University Libraries; and Carrie Brown, advanced cyberinfrastructure research and education facilitator, ICDS. Erickson and Brown are both certified instructors for The Carpentries, an international volunteer organization whose mission is to teach researchers basic lab computing skills that result in more productivity and higher reliability. In these hands-on workshops, participants will be encouraged to help one another and apply what they have learned to their own research problems.
All participants must have a laptop or desktop computer with a Mac, Linux or Windows operating system on which they have administrative privileges (tablets and Chromebooks are not suitable for these workshops). They should also install a few specific software packages (listed on the website) in advance of the workshops.
For more information, contact Seth Erickson at sre53@psu.edu.
Share
Related Posts