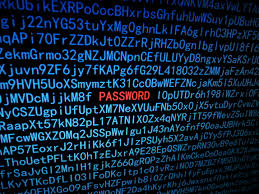 Researcher to discuss threats to machine learning and AI applications
Posted on February 7, 2020
UNIVERSITY PARK, Pa. — Artificial intelligence (AI) and machine learning are powering some of the latest advances in self-driving cars, smart speakers and highly personalized, recommendation engines. But these technologies are also vulnerable to potentially dangerous hacks and manipulations, according to Patrick McDaniel, the William L. Weiss Professor of Information and Communications Technology in the School of Electrical Engineering and Computer Science.
McDaniel will discuss the rapidly evolving use of machine learning in security-sensitive contexts at this month's CyberScience Seminar, sponsored by Institute for Computational and Data Sciences (ICDS), which will be held at 10:30 a.m. Tuesday, Feb. 18, in 233A of the HUB-Robeson Center. McDaniel will also explore why many of these systems are so vulnerable to these dangerous manipulations.
"The misuse of these technologies has the potential to lead to great harm," said McDaniel, who also serves as director of the Institute for Networking and Security Research. "Misuse of AI could, for example, force an network to become unusable, crash an autonomous vehicle or allow elicit content to bypass an adult-content filter."
McDaniel will also cover recent discoveries in creating defenses against hacks to AI and machine learning and look ahead at possible types of future attacks against those technologies.
A fellow of the Institute of Electrical and Electronics Engineers and Association for Computing Machinery, McDaniel also serves as the director of the National Science Foundation Frontier Center for Trustworthy Machine Learning. He served as the program manager and lead scientist for the Army Research Laboratory's Cyber-Security Collaborative Research Alliance from 2013 to 2018. Prior to joining Penn State in 2004, he was a senior research staff member at AT&T Labs-Research.
Visit the ICDS event page for more information.
Share
Related Posts