The fall 2022 ICDS Symposium will include a fireside chat with Vincent Conitzer, a distinguished AI researcher. Symposium attendees are encouraged to submit questions for the discussion! Submit your questions using the form below by October 7.
About the Fireside Chat: The development of AI has accelerated technological advances in a significant number of fields ranging from healthcare and education to businesses and military applications. The astonishing pace of the progress and adoption of AI calls for immediate considerations for the responsible use of technologies and systems that are powered by/empowering AI, which necessitates discussions around ensuring fairness, privacy, access, and possible restrictions of these technologies. In this fireside chat, we will sit down with Vincent Conitzer to discuss technical challenges, best practices, ethical considerations, and principles for design, developments, and deployments of AI technologies, and delve into a deep discussion about self-enforced rules and societal guidelines towards instituting responsible practices and perhaps synthesizing a universal AI bill of rights. 
About Vince Conitzer: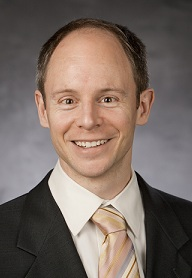 Vincent Conitzer is a professor of computer science (with affiliate/courtesy appointments in machine learning, philosophy, and the Tepper School of Business) at Carnegie Mellon University, where he directs the Foundations of Cooperative AI Lab (FOCAL). He is also Head of Technical AI Engagement at the Institute for Ethics in AI, and Professor of Computer Science and Philosophy, at the University of Oxford.
Previous to joining CMU, Conitzer was the Kimberly J. Jenkins Distinguished University Professor of New Technologies and Professor of Computer Science, Professor of Economics, and Professor of Philosophy at Duke University. He received Ph.D. (2006) and M.S. (2003) degrees in Computer Science from Carnegie Mellon University, and an A.B. (2001) degree in Applied Mathematics from Harvard University.
Conitzer has received the 2021 ACM/SIGAI Autonomous Agents Research Award, the Social Choice and Welfare Prize, a Presidential Early Career Award for Scientists and Engineers (PECASE), the IJCAI Computers and Thought Award, an NSF CAREER award, the inaugural Victor Lesser dissertation award, an honorable mention for the ACM dissertation award, and several awards for papers and service at the AAAI and AAMAS conferences. He has also been named a Guggenheim Fellow, a Sloan Fellow, a Kavli Fellow, a Bass Fellow, an ACM Fellow, a AAAI Fellow, and one of AI's Ten to Watch. He has served as program and/or general chair of the AAAI, AAMAS, AIES, COMSOC, and EC conferences. Conitzer and Preston McAfee were the founding Editors-in-Chief of the ACM Transactions on Economics and Computation (TEAC).