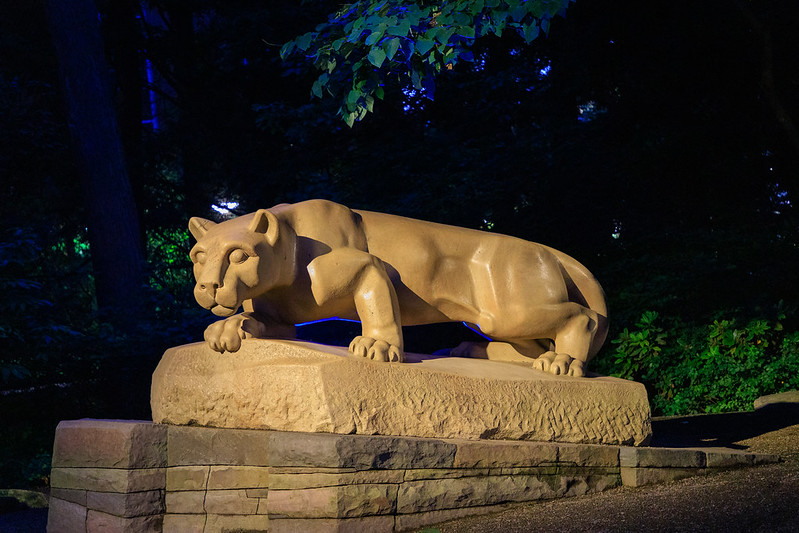 Two ICDS-affiliated faculty receive 2022 Faculty Scholar Medals for Outstanding Achievement
Posted on April 13, 2022
Two ICDS-affiliated faculty members received recognition as 2022 Faculty Scholar Medals for Outstanding Achievement, according to Penn State News.
Susan Sinnott, professor of materials science and engineering (MatSE) and chemistry and head of the Department of MatSE and Jonathan Lynch, distinguished professor of plant nutrition in the College of Agricultural Sciences were both awarded with the medal.
Sinnott is an ICDS associate and Lynch is an ICDS affiliate. Established in 1980, the award recognizes scholarly or creative excellence represented by a single contribution or a series of contributions around a coherent theme. A committee of peers reviews nominations and selects candidates.
Nominators said Lynch, chosen for life and health sciences, has spent three decades meticulously working to accelerate breakthroughs in groundbreaking research that's transformed our understanding of how plants modify their roots to adapt to changing environments. They said the work has both advanced the science and the practice of farming, particularly in food insecure areas.
Nominators said Sinnott, who was awarded for physical sciences, has made outstanding contributions to the development and utilization of computational methods for understanding and creating two-dimensional materials. They lauded her groundbreaking advances in discovering new materials as well as using computational methods for determining the structure of materials. Sinnott is an international expert on developing simulations that illuminate how processes can shape the structure of materials.
Share
Related Posts