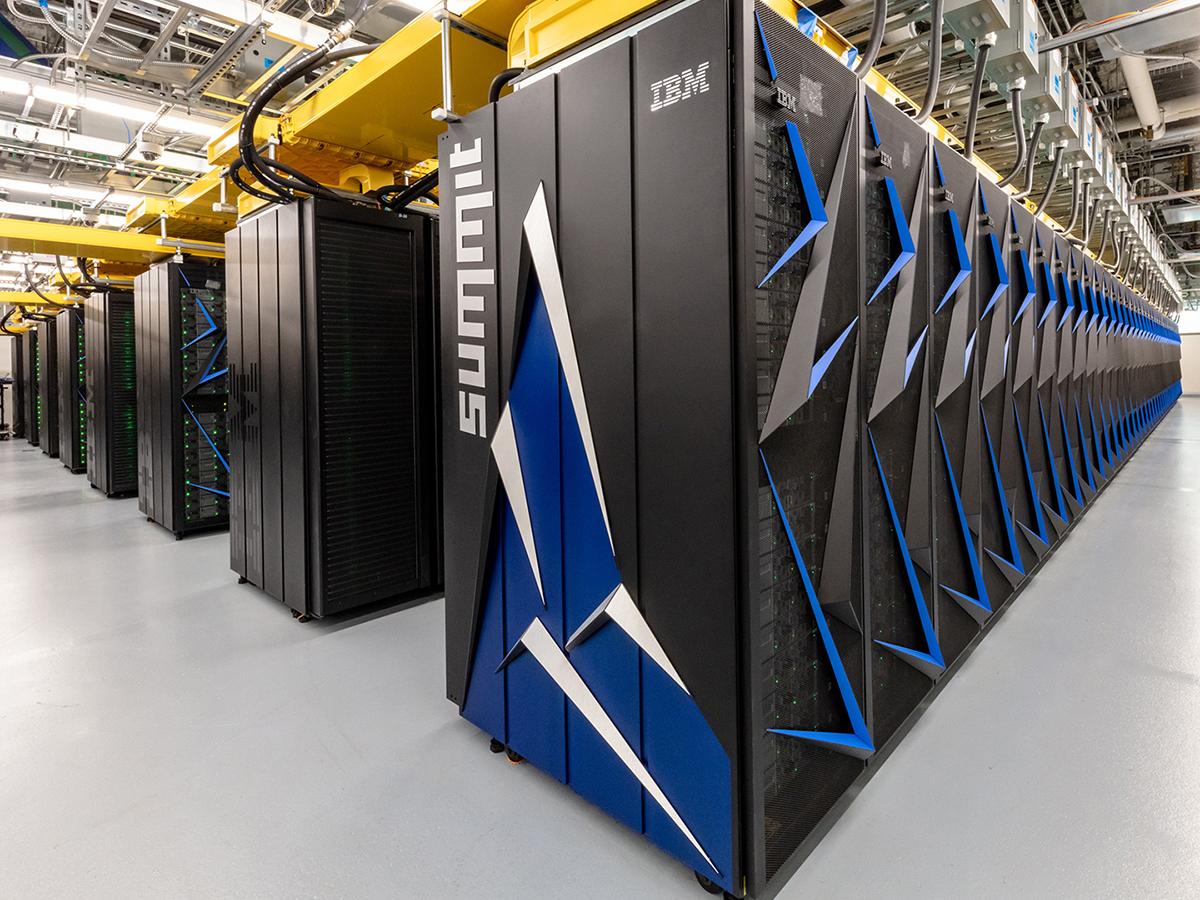 U.S. DOE awards nuclear engineer coveted supercomputing time
Posted on March 10, 2022
UNIVERSITY PARK, Pa. — The U.S. Department of Energy's Office of Science announced allocations of supercomputer access to 51 high-impact computational science projects for 2022 through its Innovative and Novel Computational Impact on Theory and Experiment (INCITE) program. Elia Merzari, associate professor of nuclear engineering at Penn State, will lead one of these projects in collaboration with researchers at the University of Illinois at Urbana Champaign and Argonne National Laboratory.
These awards, which support projects aiming to make transformational advances in science and engineering across a broad range of large-scale research campaigns from astrophysics to sustainable energy technology to materials design and discovery, account for 60% of the available time on the leadership-class supercomputers at DOE's Argonne and Oak Ridge National Laboratories.
Jointly managed by the DOE Office of Science user facilities Argonne Leadership Computing Facility (ALCF) and Oak Ridge Leadership Computing Facility (OLCF), the INCITE program is the primary means by which the facilities fulfill their mission to advance open science by providing the scientific community with access to their powerful supercomputing resources.
Merzari and his team will use their supercomputing time to simulate novel fluid dynamics in an effort to accelerate the deployment of small modular nuclear reactors and advanced reactors.
"The simulations are aimed at providing critical understanding and model development for core-wide phenomena in advanced nuclear reactors, which is impossible with current architectures or experiments alone," Merzari said. "We will target simulations a thousand times larger than competing work in our field, a goal that is only possible with capability computing and petascale-level resources."
Petascale computing can execute quadrillions of operations per second. Supercomputers handle this level of processing via a node approach — a supercomputer extends beyond its own powerful hardware to link other computers into its network. A user can tap into the supercomputing power from various connected computers, each called a node.
The OLCF's flagship system is the 200-petaflop Summit, an IBM AC922 machine that debuted in 2018 as the most powerful computer in the world. Summit is also a proving ground for researchers as they prepare to run their codes on Frontier, the OLCF's newest supercomputer, a 1.5+ exaflop HPE Cray EX system that is currently being installed. Time on Frontier will be allocated in the next INCITE cycle.
Merzari's team was awarded 440,000 node hours on Summit. They plan to use NekRS, open-access code that simulates fluid dynamics at "unprecedented scale," according to Merzari, to better understand how variabilities in a reactor's components influence the overall effectiveness and safety of the full core design.
"Advanced nuclear energy holds promise as a reliable, carbon-free energy source capable of meeting the nation's commitments to addressing climate change," Merzari said. "The design, certification and licensing of novel reactor concepts pose formidable hurdles to the successful deployment of new technologies."
The work, along with the other INCITE allocations, serves as a bellwether for the next frontiers in advanced computing, according to Gina Tourassi, director of the National Center for Computational Sciences, which houses the OLCF.
"This year's class features a diverse portfolio of ambitious research campaigns representing the most advanced techniques in high-performance computing in support of a broad range of both applied and basic research," Tourassi said. "We are proud to provide full-scale access to the world's most powerful systems to our users at the leading edge in their science domains."
Open to any researcher or research organization in the world with a computationally intensive project, INCITE's application process is highly competitive. During a four-month period, INCITE proposals are assessed by 11 peer-review panels composed of international experts, with each panel representing a different scientific discipline. The proposals are also evaluated on a technical level by each computing facility for computational readiness and the scalability of the project's code and its algorithms. The INCITE awards committee makes its final selections based on these recommendations. This year, the committee received 121 total proposals with researchers requesting more than 120,000,000 node-hours across all three systems.
The INCITE committee added a new feature in 2022 by committing 10% of allocatable time to an early career track. This track was launched to encourage the next generation of high-performance computing researchers. Researchers within 10 years from earning their doctorates were able to apply, and nine early career projects were awarded.
"We were very excited by the response to INCITE's new early career track," said Katherine Riley, INCITE program manager and ALCF director of science. "We are looking forward to working with a new generation of DOE supercomputer users to help them achieve breakthroughs in a number of important research areas ranging from drug discovery to climate modeling to hypersonic flight."
Other contributors to Merzari's project are Paul Fischer, University of Illinois at Urbana Champaign; and Misun Min, April Novak and Jun Fang, Argonne National Laboratory. Novak is also an adjunct faculty member in the Ken and Mary Alice Lindquist Department of Nuclear Engineering at Penn State.
The original press release issued by Argonne National Laboratory is available here. 
Share
Related Posts