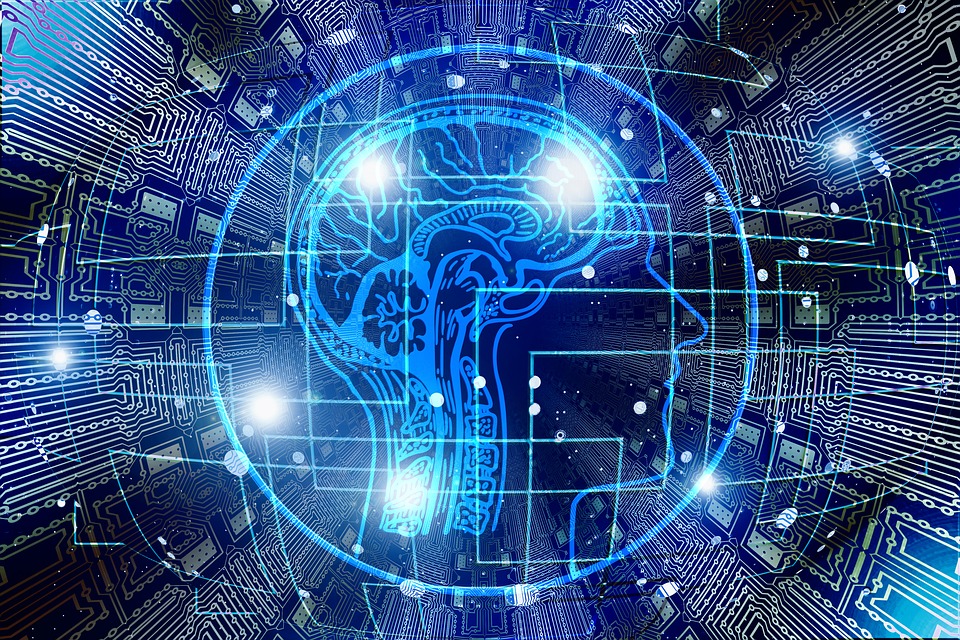 'AI will see you now': Panel to discuss the AI revolution in health and medicine
Posted on April 3, 2019
UNIVERSITY PARK, Pa. — Artificial intelligence is expected to generate $150 billion in annual healthcare savings for Americans by 2026, according to Accenture, a global consulting and professional services firm. Penn State researchers from a range of disciplines are studying how AI can improve health and medicine, from helping people live healthier lives to playing a bigger role in hospitals and medical research laboratories.
This month's CyberScience Seminar, organized by the Institute for CyberScience (ICS), will be held from 1:30–3 p.m. on Thursday, April 11, in 233B HUB-Robeson Center and will feature a panel of Penn State experts who will discuss the benefits — and the risks — of using AI in the healthcare industry.
The panel will include Vasant Honavar, professor, Edward Frymoyer Chair of Information Sciences and Technology and associate director of ICS; Keith Cheng, distinguished professor of pathology and director of Penn State Computational Pathology and Computational Phenomics Initiatives, Penn State College of Medicine; and Todd Price, adjunct teaching professor in information sciences and technology at Penn State Altoona and Penn State Beaver.
Patrick Dudas, a data visualization research and development engineer at Huck Institutes of the Life Sciences, Institute of Cyber Science and Eberly College of Science, will moderate the panel.
"Even though AI has been part of our lexicon for decades, either in forecasting in academia or a part of science fiction, we've only more recently have had the tools to make this more a fundamental part in both research and education," said Dudas. "Its application in the health and medical fields may positively affect both hospitals and their patients. This panel brings together some of the best and most creative minds in AI and will provide a better story of what the future will hold for your next doctor visit."
Honavar's research interests include artificial intelligence, especially machine learning, causal inference, knowledge representation, computer science, data sciences, cognitive and brain sciences and applied informatics, including bioinformatics and health informatics. His 250 peer-reviewed publications have been cited approximately 13,000 times. Honavar has also served as a principal or co-principal investigator on grants totaling over $60 million from 1990 to 2018.
He said that he will discuss the challenges and the risks of not using AI — as well as of using it poorly — and the benefits of AI.
Cheng's research interests encompass genetic models of human disease, the genetics and genomics of human pigmentation, the creation of web-based resources for science, and the creation of instrumentation for quantative 3-dimensional histopathology. He is a pioneer in applying high-performance computing for human and zebrafish genetic and genomic analysis, developing methods for digital 2-dimensional and 3-dimensional imagining for large-scale, quantitative, cell and tissue phenomics.
Cheng and his team are working on new technologies and machine learning to enable high-throughput, whole-organism phenotyping at cell resolution. These advances promise to provide new insights into human gene function, decrease the cost of drug development, and enable more cost-effective and comprehensive environmental monitoring.
Price works at Mount Nittany Health as a senior decision support analyst during the day and teaches for Penn State at night. He teaches a wide variety of courses, including introductory information technology, programming, cyber security, project management, user-centered design, law and technology, and risk assessment/management.
According to Price, AI offers health systems considerable advantages, but there are drawbacks that should cause developers to use caution, particular in the healthcare field.
"Just like other industries, we're seeing the healthcare industry moving to work hand-in-hand with technology, which is a good thing, but we also want to be aware of the risks involved in building and training AI systems so that we avoid creating any type of unintended consequences of AI in healthcare," said Price.
The CyberScience Seminars are a series of sessions held during each spring and fall semesters to show how researchers at Penn State are using data science to explore our world and solve some of the biggest social challenges of our time.
Registration is required. For more information, visit the ICS event page.
Share
Related Posts