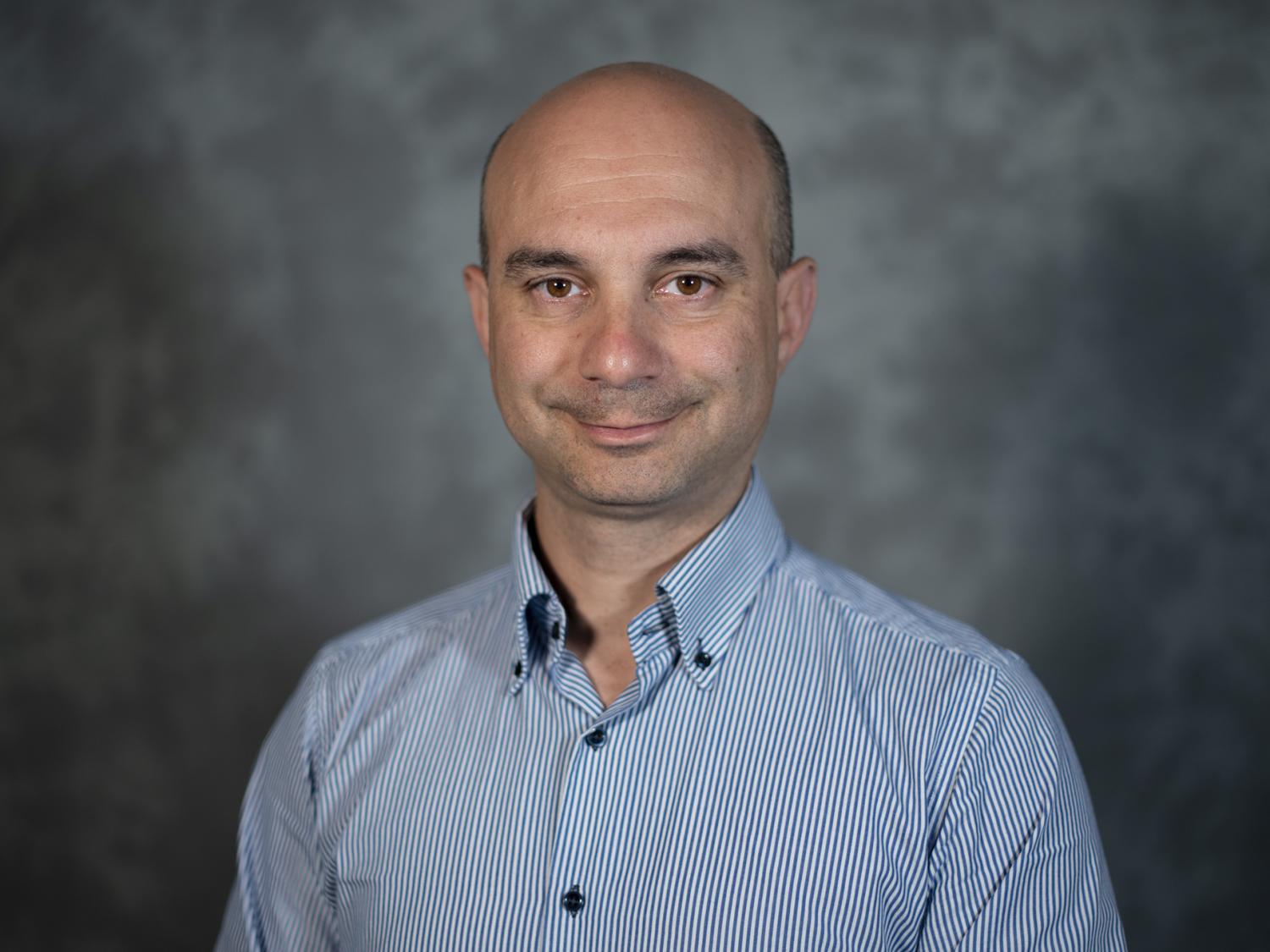 Cervone named to inaugural cohort of AGU Local Science Partners program
Posted on June 30, 2022
UNIVERSITY PARK, Pa. — The American Geophysical Union (AGU) has named Guido Cervone, professor of geography, meteorology and atmospheric science and associate director of the Institute for Computational and Data Sciences at Penn State, to the inaugural cohort of the organization's Local Science Partners program.
Cervone is one of 55 AGU members from across the United States who will take part in science policy and communication workshops and travel to Washington, D.C., to build sustainable relationships with their legislators and champion policies that benefit the environment and humanity.
"I'm extremely honored to be chosen as a local science partner," said Cervone. "AGU is one of the best science organizations on the planet. They're thinking not only about the science but also how the science can really help society."
Cervone said that he is looking forward to putting his research and decades of experience in data analysis and natural hazards to work to better the nation and the world.
"Sometimes we scientists are very insular," he said. "We work in our field, study a problem, write an article, and then oftentimes it is up to someone else to take those scientific results and make them concrete. I'm doing all this scientific work, writing articles and giving presentations, but how do I make my work really relevant? That's why I'm excited about AGU's Local Science Partners program. It's an opportunity to educate our decision-makers on how scientific results can help society, and what should be a priority for the environment, the economy, the security of our nation and the world."
Cervone's research experience and leadership roles in AGU and at Penn State position him to make a large impact with lawmakers. His background is in the fields of computational science and remote sensing. Earlier in his career he worked with the U.S. Geological Survey to provide data that could be used to respond to natural disasters across the United States and around the world. He has been an affiliated scientist with the National Center for Atmospheric Research since 2012. He also currently serves as president-elect of the Natural Hazards Section of AGU and will begin a two-year term as president starting Jan. 1, 2023.
As associate director of ICDS at Penn State, Cervone helps lead a University-wide institute dedicated to solving problems of scientific and societal importance through cyber-enabled research. The institute also runs the University's Roar supercomputer. In addition, Cervone directs the GeoVISTA Center and Geoinformatics and Earth Observation Laboratory at Penn State. His research experience and leadership roles have provided him the knowledge and experience necessary to address a challenge of national and international importance — the analysis of large amounts of data.
Scientists' ability to collect data has exceeded their ability to analyze it, according to Cervone. The scientific community needs to develop algorithms that can analyze the data, identify patterns and then summarize the information so scientists can prove, disprove or even form new theories.
"Today what we need are artificial intelligence and machine learning," said Cervone. "We might have even more sophisticated systems in the future, what we call over-the-horizon technologies like quantum computing. I think it's important to explain this to Congress because it's very expensive, and we need to make strategic investments. We need supercomputers to analyze the data, and we need the people who can design a supercomputer, maintain a supercomputer, operate a supercomputer — what we call the ecosystem between the scientists who might have no idea what supercomputing is and the people that will help the scientists transition their algorithms at scale."
He also would like to discuss with lawmakers the sharing and securing of scientific data. The current policy of freely sharing fundamental research is decades old, Cervone said. The United States and several other countries have provided data, often free of charge, for the entire world. However, some nations have improved on that fundamental research without giving back to the international community that made the research possible, and in some cases have even militarized it.
Lawmakers can help to ensure that fundamental research is not being used in ways that could potentially undermine national security while at the same time preserving the open sharing of research, according to Cervone.
Cervone, who has worked on research projects funded by federal agencies like the National Science Foundation and the Department of Defense, also pointed out that in the absence of a clear policy, individual agencies might set their own policies for data sharing. The varying policies can make it difficult to continue research across different agencies.
"While a few members of Congress are educated in science and, more specifically, earth science, many are not," he said. "Nevertheless, they are called upon to make decisions on matters that affect the environment, funding, national priorities and collaborations with other countries, and that's because studying the Earth and other planets is truly an international effort. The Local Science Partners program aims to make it easier for scientists to get the ear of government officials so we can share what we think is important, what we think we should invest in and what we need to prepare the next generation workforce to meet the challenges of the future."
Share
Related Posts