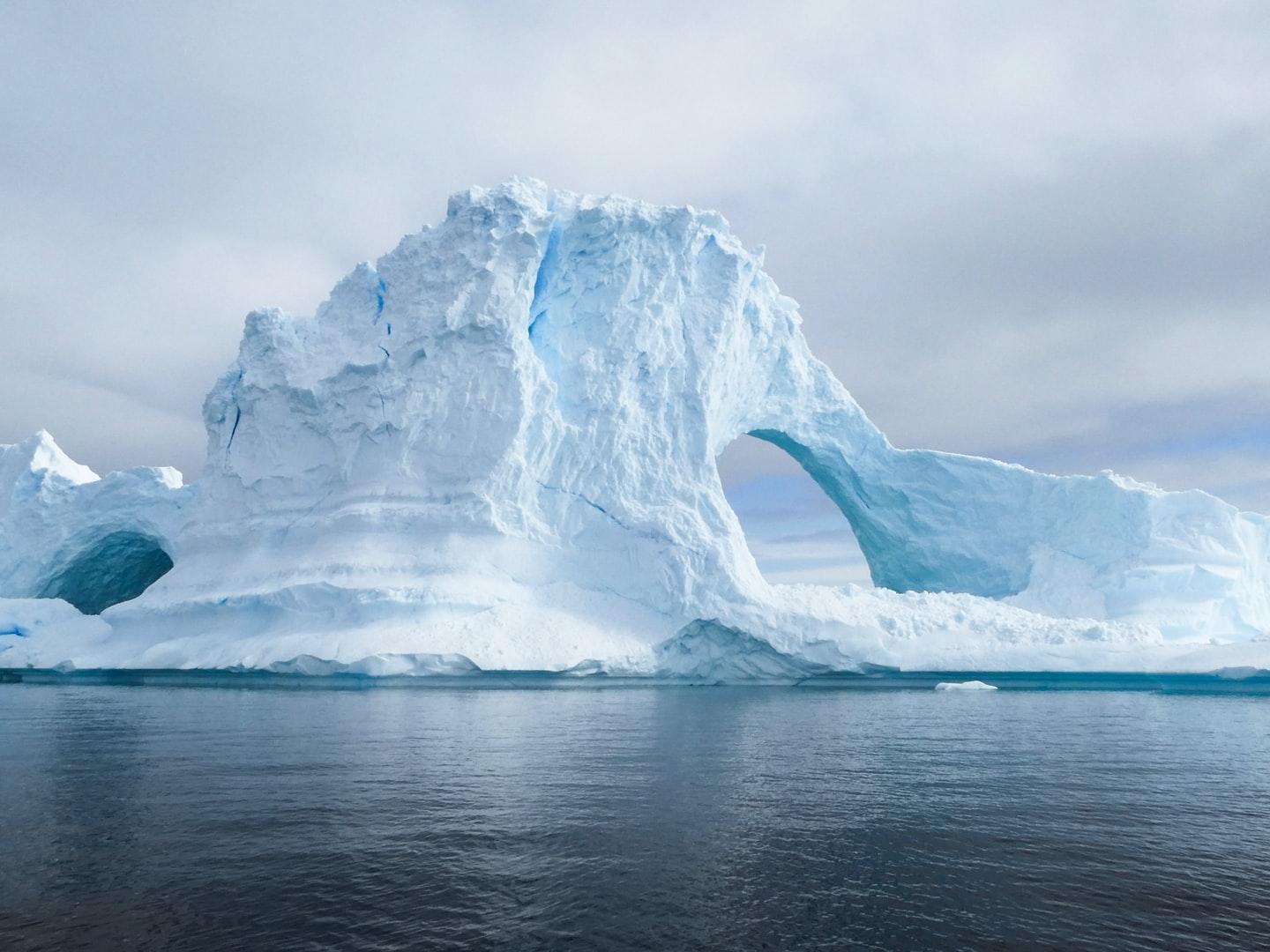 Grant to help scientists use AI to better measure Antarctic surface ice, climate
Posted on February 9, 2022
UNIVERSITY PARK, Pa. — A $300,000 National Science Foundation grant will help scientists develop artificial intelligence (AI) to better analyze imagery from satellites and other remote sensing devices that are currently monitoring surface ice in the Antarctic, according to a team of researchers. They add that better monitoring of this region for melting ice is critical for better understanding and predicting trends in the global climate.
According to Guido Cervone, professor of geography, meteorology and atmospheric science and associate director of the Institute for Computational and Data Sciences, scientists do not have regular access to high-resolution imagery of melting surface ice in the Antarctic.
Monitoring Antarctica is difficult because of its sheer size, as well as frequent obstructions, such as blowing snow, according to the research team.
To produce higher quality imagery, the researchers propose using a type of artificial intelligence, called conditional generative adversarial networks — or C-GAR — to analyze data from the MAR — Modèle Atmosphérique Régional — regional climate model, which includes specific data on Antarctica, such as runoff, surface meltwater, temperature and solar radiation. Generative adversarial networks, as the name suggests, rely on competing algorithms to create accurate models.
This AI system will then produce maps that are in much finer detail, according to Cervone.
"Our goal is to pioneer novel combinations of deep learning algorithms with decades of physical knowledge to create a synthetic high-resolution satellite imagery of surface melting in the Antarctic," said Cervone, who serves as a co-primary investigator on the project. "The generated melting maps will allow scientists to study critical melting processes and better understand how climate change is impacting Antarctica and vice versa."
According to the researchers, the melting of ice in Antarctica could serve as a warning sign of greater climate problems, ones that could have global repercussions.
"Our goal is by better monitoring this ice melt, this research has the opportunity to transform the state of the science and possibly mitigate and even prevent some of these threats," said Cervone.
While this research is related to research in the Antarctic, the methodology can potentially be used to study areas in the Northern hemisphere.
The project also includes Marco Tedesco, Lamont Research Professor in the Lamont-Doherty Earth Observatory, Columbia University, who serves as the principal investigator (PI) of the project and Dava Newman, director of the MIT Media Lab and Apollo Professor of Astronautics, who serves as an additional co-PI.
The grant is a two-year, Early-Concept Grant for Exploratory Research that is designed to initiate projects that could garner even larger support.
Share
Related Posts