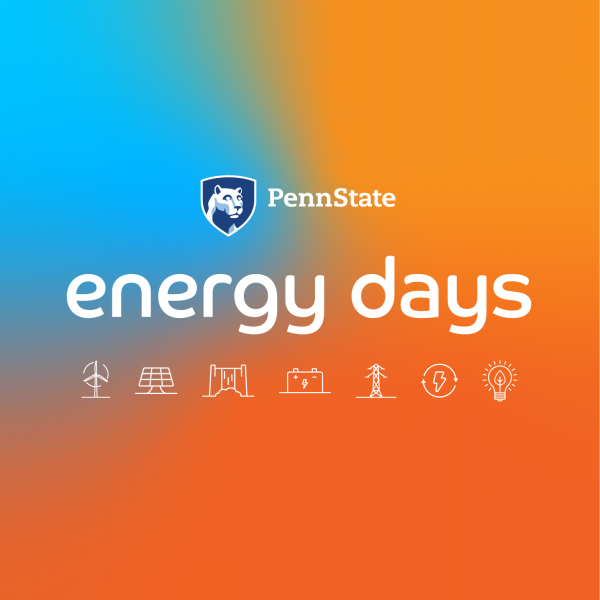 Energy Days 2022
Date: Wednesday, May 25 — Thursday, May 26
Time:
Location: The Penn Stater Hotel and Conference Center and Online
Organized by Penn State's Institutes of Energy and the Environment, Energy Days is a two-day conference that brings together professionals working in all areas of energy to discuss topics ranging from energy technology to energy policy and justice. The goal is to create an opportunity for a diverse range of stakeholders to collaborate.
The purpose is to identify and discuss critical regional, national, and global energy challenges and opportunities for society. Ultimately, the conference looks to create new partnerships to address key research needs and provide innovative solutions to energy challenges.
Theme and Topics
The theme for Energy Days 2022 is Mobilizing Energy and Climate Solutions. The focus will be on what it will take to mobilize solutions that achieve net-zero emissions or beyond. Within this theme, there will be four conference tracks:
Advancing Technology Research and Development
Addressing Energy Inclusion, Equity, and Justice
Catalyzing Capital Investment
Achieving Implementation
Keynote speakers, panels, breakout sessions, and a poster session will allow for deep discussion and engagement within these tracks.