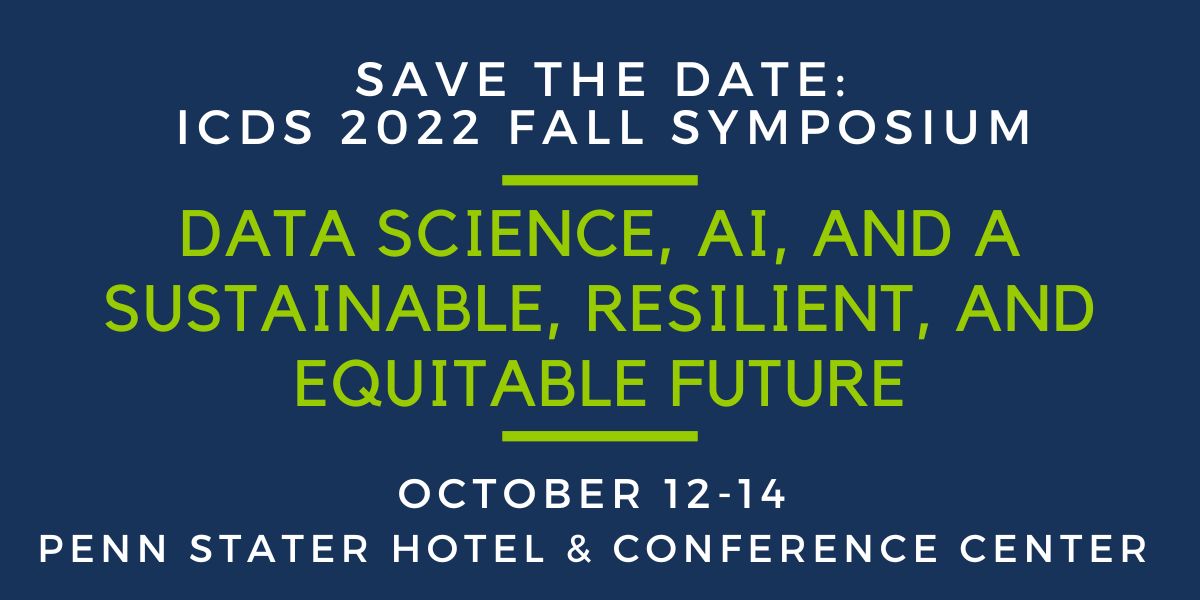 Fall 2022 ICDS Symposium
Date: Wednesday, October 12 — Friday, October 14
Time:
Location: Penn Stater Hotel and Conference Center, University Park Campus
ICDS is hosting a two-day symposium titled Data Science, AI, and a Sustainable, Resilient, and Equitable Future at the Penn Stater Hotel & Conference Center. This symposium aims to connect researchers to potential industry partners, funding agencies, and collaborators in the ever-changing world of Artificial Intelligence.
Registration will open in mid- to late-summer 2022.