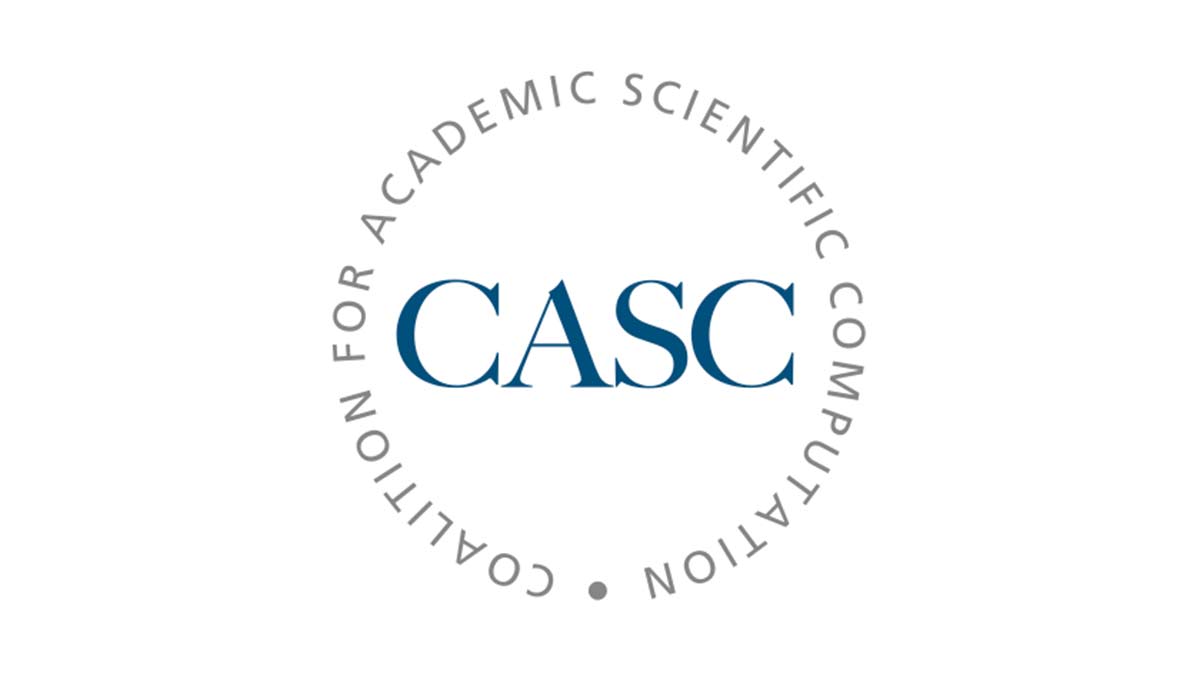 Institute for Computational and Data Sciences' Wayne Figurelle concludes term as Coalition for Academic Scientific Computation's executive committee chair, plans to continue service as coalition's past chair
Posted on February 27, 2023
UNIVERSITY PARK — Wayne Figurelle, assistant director of Institute for Computational Data Sciences, recently concluded his two-year term as chair of the executive committee of Coalition for Academic Scientific Computation (CASC).
"Penn State continues its dedication to advance computational and data science research  through its membership in national organizations, such as CASC," said Figurelle. "This membership affords us the ability to: provide input into scientific computation policy, optimize processes through peer engagement, and reinforces the ICDS's position as a leader in supporting cutting-edge computational and data science research.."
CASC is dedicated to advocating the use of advanced computing technology to accelerate scientific discovery and promote national competitiveness, global security, and economic success. With over 30 years of service and 100 member institutions representing most of the nation's leading universities and computing centers, CASC plays a critical role in shaping the future of computational science.
Under Figurelle's leadership, CASC had several key achievements: launched its first strategic plan and began activities to carry-out the plan;  increased membership by 10% even during the pandemic; hired its first Executive Director and Operations Manager; and established a set of policies and procedures to solidify the CASC foundation. Finally, he led and chaired the implementation of the first Positions Committee, which published critical positions and responses to RFI's. This committee has great potential to impact future scientific computation policy and process.
Upon the election of a new executive committee and chair, Figurelle has assumed the role of past chair. With his extensive experience and expertise, Figurelle is poised to make a valuable contribution to the continued growth and success of CASC. His contributions as past chair will also be invaluable to the organization's ongoing efforts.
Share
Related Posts