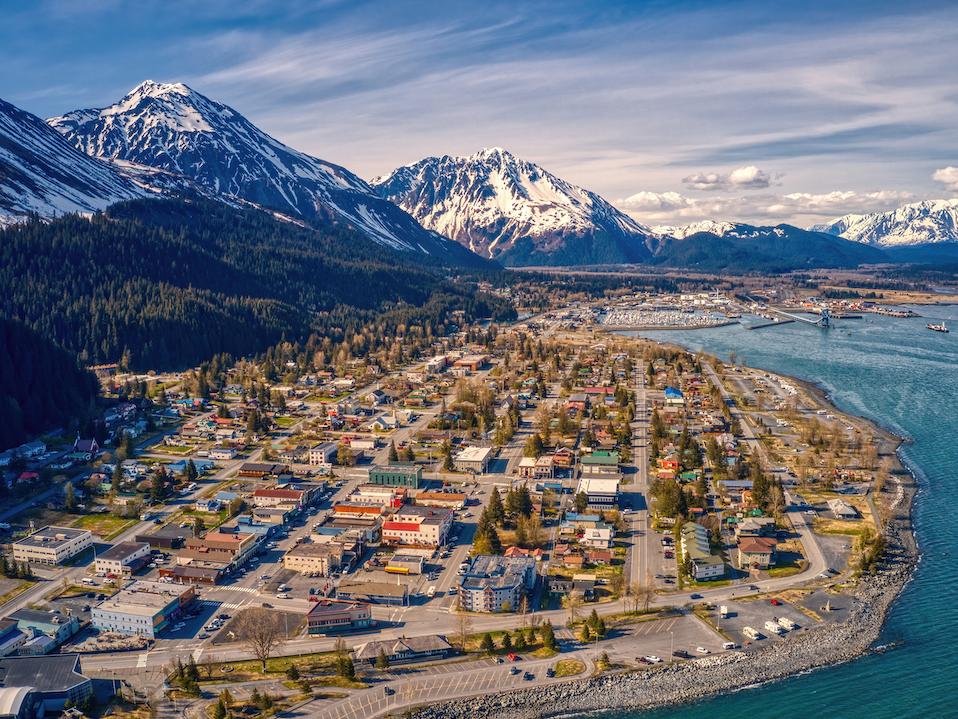 New grant continues Arctic research addressing climate change and communities
Posted on September 22, 2022
UNIVERSITY PARK, Pa. — Climate change in the Arctic is evident as temperatures rise and Alaskan coastal Indigenous communities face severe, urgent, and complex social and infrastructural challenges. A collection of Penn State research in the region, being driven by social sciences and in collaboration with engineering and natural sciences, will address these challenges.
Building Arctic resilience for infrastructure and society
The National Science Foundation's (NSF) Navigating the New Arctic program recently awarded researchers from Penn State and the University of New Hampshire a $3 million grant to examine earthquake impacts on community well-being and perception and preparedness toward potential earthquakes.
"More Arctic research is needed to inform the society and provide security and resilience of the larger region and the globe," according to the principal investigator at Penn State, Guangqing Chi, professor of rural sociology, demography, and public health sciences in the Department of Agricultural Economics, Sociology, and Education and Social Science Research Institute (SSRI) cofunded faculty member.
Chi, who is leading the social sciences aspects of the project, will focus on the societal changes and community preparedness because of the earthquakes, while Majid Ghayoomi, associate professor and the lead principal investigator at the University of New Hampshire, will look at infrastructure impacts.
The new funding will leverage an existing $3 million project, "Pursuing Opportunities for Long-term Arctic Resilience for Infrastructure and Society," or POLARIS, which is also funded through NSF.
"POLARIS brings together researchers from multiple fields with local community members to study demography, sociology, economics, environmental science, anthropology, Indigenous knowledge, food nutrition, and ecology to create innovative partnerships and discussions," said Chi, who also serves as director of the Computational and Spatial Analysis Core of the Population Research Institute and SSRI at Penn State.
In another project funded by the NSF Strengthening American Infrastructure program, Chi investigated the importance of bridges for the well-being of remote Alaskan communities and developed a protocol for these and other communities to fund, construct, monitor and maintain bridges.
After conducting a series of surveys, the researchers are synthesizing their findings into policy recommendations for bridge life-cycle management that will be transferable to other rural, Indigenous, and vulnerable communities in the U.S. and other Arctic countries.
Additional Penn State researchers on this project include Rebecca Napolitano, assistant professor of architectural engineering, Megan Mucioki, assistant research professor at the SSRI, and Heather Randell, assistant professor of rural sociology and demography and SSRI cofunded faculty member.
"The Bridging the Arctic project is unique in that it blends social science, engineering and education to understand the impacts of bridges on many facets of life, from health care access to food security, in rural Alaska," Mucioki said. "Ice dependent transportation is becoming increasingly perilous in Alaska and this project is an important consideration of community adaptations to those changes."
According to Rebecca Napolitano, the theoretical frameworks and recommended adaptive strategies will allow the Alaskan Native communities to tackle social and infrastructure challenges. "This project integrates perspectives from social science, bridge engineering, and local and traditional knowledge, and making them interdependent for this challenge. This project will create a novel method for comprehending the significance of bridges for remote Alaskan Native communities."
Impacts of COVID-19 on Arctic communities
The research team also looks at other issues impacting communities in the Arctic, including COVID-19. One of these projects studied the effects of lockdowns due to the pandemic on the Bristol Bay salmon run harvest, which is the largest in the world.
Chi formed a small team that was awarded an NSF grant to study the trade-off between economy and health, as well as the risk-taking behaviors of the local residents and seasonal migrant workers. Over 1,000 online surveys were collected, and the team presented the results to the local communities, receiving community appreciation as well as constructive feedback for future research.
Another NSF funded project studies mobile-phone data to understand the impacts of COVID-19 pandemic on food assistance use in Alaska. The researchers are examining the mobility patterns to food-pantry sites before and during the pandemic, investigating demographic and socioeconomic profiles of the food pantry clients, and evaluating the functions and distribution of food pantries supporting household food security in Alaskan communities. Mucioki is also participating in this project, along with Junjun Yin, assistant research professor at SSRI.
In another project, the research team is studying food, energy and water in rural Alaskan communities to determine unidentified security issues, potential solutions, and data gaps before and during the pandemic. The researchers, led by Somayeh Asadi, associate professor of architectural engineering, will also consider the influence of localized demographic and socioeconomic factors.
"Fundamental knowledge about food, energy and water security in rural remote communities is necessary to support availability and affordability of traditional and non-traditional foods, the quality and quantity of available water, and the cost and options for energy production, conservation and use," Asadi said.
"Times of disasters, such as the pandemic, magnify the need for food, energy and water security among affected households," Chi said. "This project will discover food, energy and water-access problems and limitations, determine factors contributing to food, electricity and water insecurity, and establish a partnership with the community to contribute knowledge to community-based decision making and actions in Alaska."
The results of these projects will not only identify climate change and other challenges affecting Alaska but will also address how disasters impact other regions of the U.S., especially in areas where the underlying populations are difficult to reach.
"Penn State's interdisciplinary research institutes provide the resources and infrastructure needed to ensure these visionary, transdisciplinary, and interdisciplinary experts are able to lead these efforts to tackle the complicated social and infrastructure problems due to climate change," said Deborah Ehrenthal, director of SSRI.
Additional support for these projects is being provided by Penn State's Social Science Research Institute, the Institutes of Energy and the Environment, the Institute for Computational and Data Sciences, the College of Agricultural Sciences, the College of Earth and Mineral Sciences, and the College of Engineering.
Source: Kristie Auman-Gooding/Penn State News
Share
Related Posts