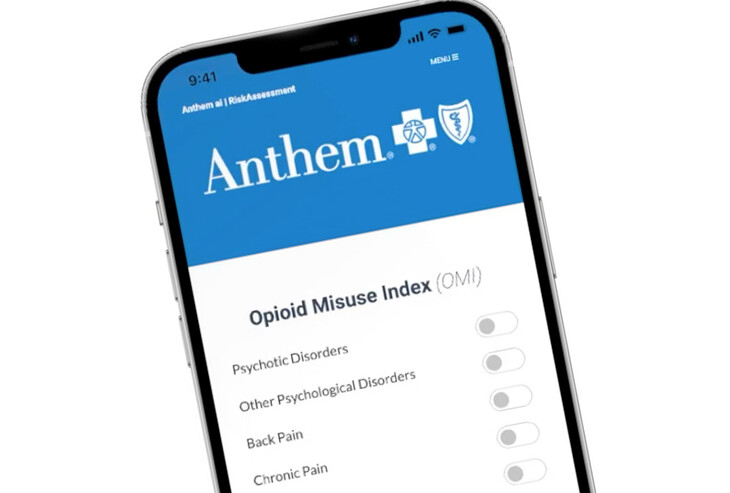 Penn State Berks takes first place in the Anthem AI hackathon
Posted on August 19, 2021
WYOMISSING, Pa. — The Penn State Berks Data Lions team recently took first place in the Anthem AI 'Substance Use Disorder and Whole Health of the Person' Hackathon, a competition to identify risk factors related to substance use, and conditions indicative of underlying substance abuse. The team, one of 19 that entered the competition, took the $10,000 grand prize for their app, which gives providers and patients the information they need to make decisions rooted in prevention.
Team members included Matthew Finger, a senior information sciences and technology major at Penn State Berks; Guoyin (Gordon) Shao, a junior cybersecurity analytics and operations major at Penn State Berks, Devanshi Agnihotri, a graduate student studying health informatics in the College of Information Sciences and Technology at Penn State; and Ceren Konak, a student studying operations research and information engineering at Cornell University. The team worked with faculty adviser Abdullah Konak, distinguished professor of information sciences and technology at Penn State Berks.
The teams were challenged to use clinical datasets to create a rule-based algorithm that identifies risk factors or predictors for opioid abuse and to display the results in a way that would help providers or care managers better address patient risks and needs.
Data Lions took the approach of developing comparable and actionable risk indices called the Opioid Misuse Index and Substance Abuse Index and implementing these clinical rules in an online app that would be available to health care providers. Data Lions used several machine learning algorithms, statistical techniques, and optimization to create their solutions.
In their presentation, the team stated, "Our solution improves patient health by identifying risk factors, supporting early intervention programs, and providing preventative information. The great thing about our solution is that it can be used for patients with or without their medical history."
Team member Shao said of the experience, "This is a great honor for me, as I just transferred from Lehigh Carbon Community College to Penn State Berks in the spring semester. I am very happy to contribute my skills in the pharmaceutical field to our solution, with the hope of improving lives."
Konak stated, "One of the best learning experiences for the students was interacting with Anthem AI data scientists to devise a workable solution for a real-life problem with a significant impact on the well-being of individuals. In the future, Penn State Berks will continue to seek similar opportunities to enrich our students learning experience through real-life projects."
The Anthem AI Substance Use Disorder and Whole Health of the Person Hackathon was sponsored by Anthem.ai.
Share
Related Posts