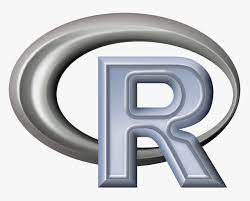 Workshop to offer R computer language intro, foundational lessons in programming
Posted on May 5, 2021
UNIVERSITY PARK, Pa. — The R computer language is a powerful tool that scientists and research teams rely on to investigate complex phenomena across fields and disciplines. The Institute for Computational and Data Sciences will hold a hands-on workshop to teach R, as well as offer key programming concepts, according to Carrie Brown, advanced cyberinfrastructure research and education facilitator at ICDS.
The two-part workshop will be held May 25 and June 1 from 1 to 4:30 p.m. on Zoom.
Brown said the program is designed to be immediately useful for researchers and to also offer lessons to establish a firm foundation of programming that they may need in their future investigations.
"The goal of this workshop goes beyond just teaching the R language," said Brown. "What we really want to do is to teach researchers methods that will help them produce more efficient and reproducible code. Participants in the workshop follow along with all of the steps they see the instructor doing. This hands-on approach gives them a chance to immediately practice using the language and applying the concepts."
Brown, certified instructor through The Carpentries, added that this introduction to R is focused on a single scientific task: data analysis. R is an implementation of the S programming language, a language created by computer science pioneer John Chambers while at Bell Labs.
Learning R is suited for learning computing programming in general, but offers several other advantages. Brown said the language is free and well documented. It also has attracted a large — and growing — user base that includes many scientists and members of the research community. Finally, R has a large library of external packages available for performing diverse tasks.
Core lessons of the R Workshop include analyzing data, creating functions, working with multiple data sets, understanding command line programs and using best practices in R.
You can learn more here.
Share
Related Posts