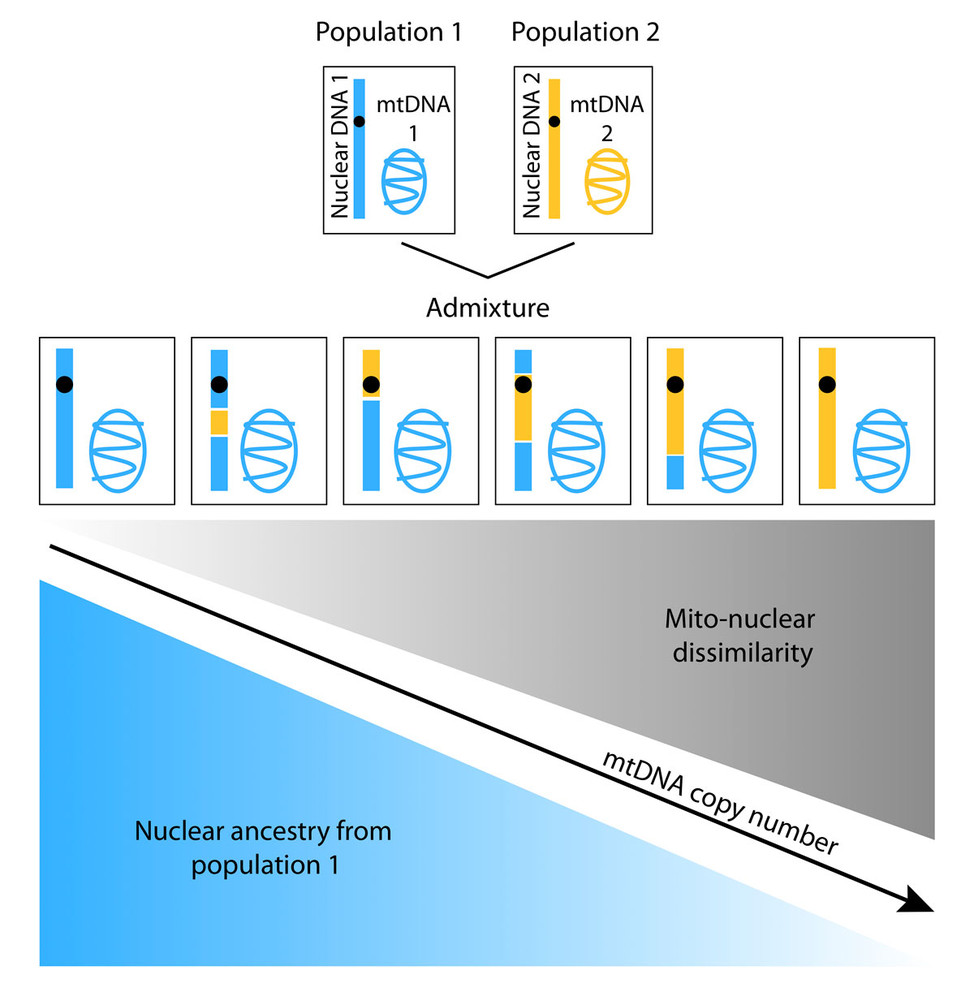 Differences in genes' geographic origin influence mitochondrial function
Posted on January 14, 2019
UNIVERSITY PARK, Pa. — Differences in the geographic origin of genes may affect the function of human mitochondria — energy-generating organelles inside of cells — according to a new study. Mitochondria have their own genome, separate from the nuclear genome contained in the nucleus of the cell, and both genomes harbor genes integral to energy production by mitochondria. The study explores whether these "mito-nuclear" interactions, which are fine-tuned by natural selection over deep evolutionary time, could be altered when genes of different geographic origins are brought together within a genome.
The study, which appears online Jan. 14 in the journal Nature Ecology and Evolution, could have implications for public health and for medical procedures that replace mitochondria in human cells.
Read the full story on Penn State News.
Share
Related Posts