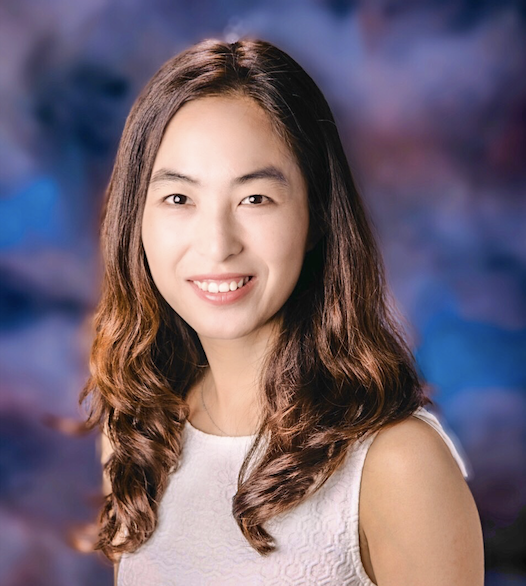 Former IST doctoral student oversees software development and research at Adobe
Posted on November 25, 2019
UNIVERSITY PARK, Pa. — "I was very interested in working on something that no one else in the world has been doing. That was my number one motivation to get into a Ph.D. program." Those are the words of Xin Lu, who earned her doctoral degree from Penn State's College of Information Sciences and Technology in 2016.
Thanks in part to the innovative research opportunities she had at Penn State, and the ability to focus on an area that no one else was researching, Lu now serves as an engineering manager at Adobe in San Jose, California. In her role, she oversees a team of engineers and researchers that covers every corner of product development and research.
"On this team, we really stay cutting edge, and think of how to push the limits of tech," said Lu. "We are creating a first-time product for Adobe, Adobe Photoshop Camera, which was recently announced at Adobe MAX 2019. It's very exciting for me. "
As a doctoral student at the College of IST, Lu studied under the guidance of Professor James Wang, with their research focusing on emotion recognition, machine learning and computer vision. Specifically, their work was related to image aesthetics modeling and evoked emotion recognition problems in the field of affective computing — for which Wang was granted an Amazon Research Award earlier this year.
Wang began research in this field in 2005, and when Lu joined the team in 2012, the deep learning approach was just reviving.
"I realized it would be a good opportunity if I could find a bigger data set and try to use the most advanced machine learning approach to study that problem," said Lu. "We turned out to be the first ones to study that area using a deep neural network approach. Those days we were early adopters in a sense, in that no one else in the world had done a similar thing."
She added, "Penn State was very advanced at that time because the University's Institute for CyberScience provided the graphics processing unit for us to do that intensive computation."
In these early years, most computer vision researchers used individual machines with Windows or Mac operating systems, she explained. But her team had access to high-performance computers that enabled much faster processing and more efficient analysis — giving Lu a competitive professional advantage.
"After deep neural networks started to take off, it's almost impossible [to research] if you're still using those smaller tools," said Lu. "For us, we had already gotten used to it, so it was no transition for me to be able to use and learn the most advanced tools."
That led to the team's work to be widely cited by researchers all over the world.
"Because we were the first ones doing it, we sort of paved the way for the field to continue to develop," Lu said.
Lu's experience and research area caught the attention of Adobe, where she spent three summers as an intern while continuing to pursue her doctoral degree. And, she said, Wang's open-mindedness and guidance gave her the freedom to choose the area she wanted to work in.
"He always reminded me that it was my degree," said Lu. "He would say 'think about what you want to do, not what I would want you to do.' That has really made a positive impact on my later days of working at Adobe."
The internships ultimately led to a full-time career. And, she said, her time at Penn State played a role in her job today.
As she transitioned into her full-time role at Adobe, Lu's team was busy working on the release of a new product (Photoshop Mix and Photoshop Fix). Because it was close to the release date, there was not a lot of time for Lu's teammates to onboard her.
"My manager asked me to think about what I wanted to do to contribute to this team," Lu recalled. "That led to me doing what I'm interested and good at, which is similar to how I chose and developed a research topic in the Ph.D. program at Penn State."
In addition to gaining expertise in machine learning and neural networks at the College of IST, Lu said that she sharpened other critical skills during on campus — especially her communication skills. As a native Chinese speaker, she was not only able to strengthen her English, but also how to communicate technical concepts to individuals who don't understand them.
"When I started my full-time job, I realized the world is big," she said. "The majority of people are not technical people. When we communicate, we have to use language to make them understand the bigger picture."
She added, "My experience at IST helped with that. IST is really interdisciplinary. It paved the way for me to communicate well and deliver technical content or language for a broader audience."
By Jessica Hallman
Share
Related Posts