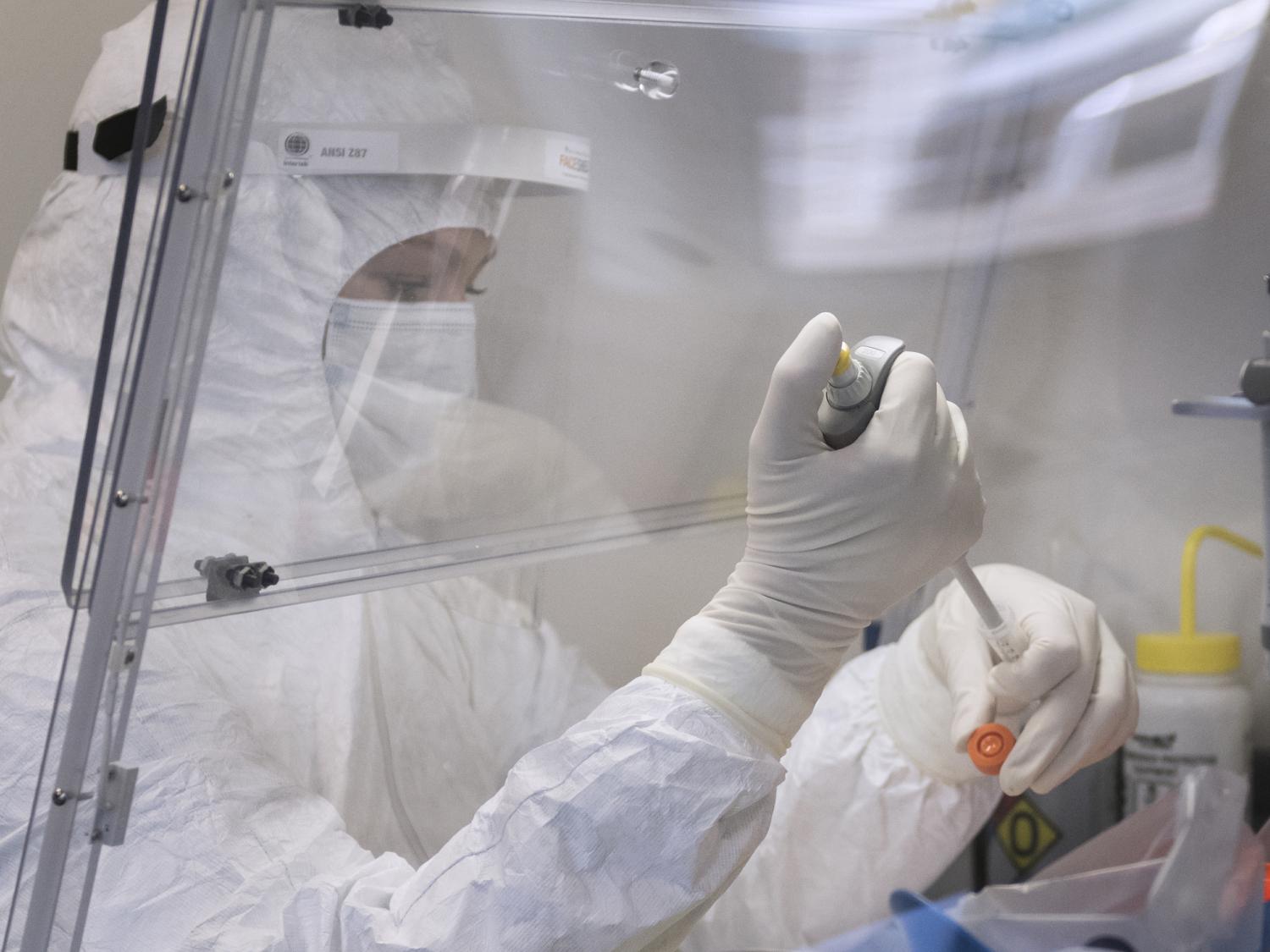 Penn State research expenditures total $993 million
Posted on November 3, 2021
UNIVERSITY PARK, Pa. — Penn State's research expenditures reached a total of $993.1 million in fiscal year 2020-21, an overall 1.5% decrease from the previous year, according to Senior Vice President for Research Lora Weiss. "Despite this slight decrease, we were able to maintain a solid research portfolio during the pandemic, even while we curtailed hiring, limited purchasing of equipment, and severely restricted all travel," Weiss said. "Our federal expenditures remained healthy and our industry partners continued investing in our research."
The total includes $610 million in federal funds, $22.4 million less than the previous year. The drop is primarily attributable to a $40 million decrease in funding from the Department of the Navy, which was a result of an anticipated shift from equipment acquisition to assembly on a major vehicle technology program, Weiss said.
Federal funding from the Department of Health and Human Services rose by $2.7 million to top $145 million, and that from the National Science Foundation rose by $2.3 million to a total of $69 million. Funding from Department of Defense agencies other than the Navy, Army, and Air Force rose by $8 million, to $21.5 million.
Research funding from the state of Pennsylvania and from private industry both held steady, at $49.4 and $23.6 million, respectively.
"This is a sign that our research sponsors have remained confident in our ability to innovate and advance research and scholarly findings," said Weiss.
Among the academic units, three fared especially well, with the College of Engineering experiencing a $28 million increase in research funding, to a total of $181.5 million; the College of Medicine's funding rising by $24 million, to $127.6 million; and the College of Education enjoying a $6.5 million increase, to $16 million. Among the Commonwealth Campuses, Penn State Behrend more than doubled its research funding, to a total of $8 million.
Internal funding in support of research rose by $15.7 million, to $240 million.
"We are exceptionally impressed at how well our faculty continue to persist during these times," Weiss said, "demonstrating their resilience and passion for pursuing scientific and scholarly discoveries and doing so despite additional burdens ranging from federal compliance to the demands of our personal lives. I would like to thank everyone for their tireless efforts."
Source: Penn State News
Share
Related Posts