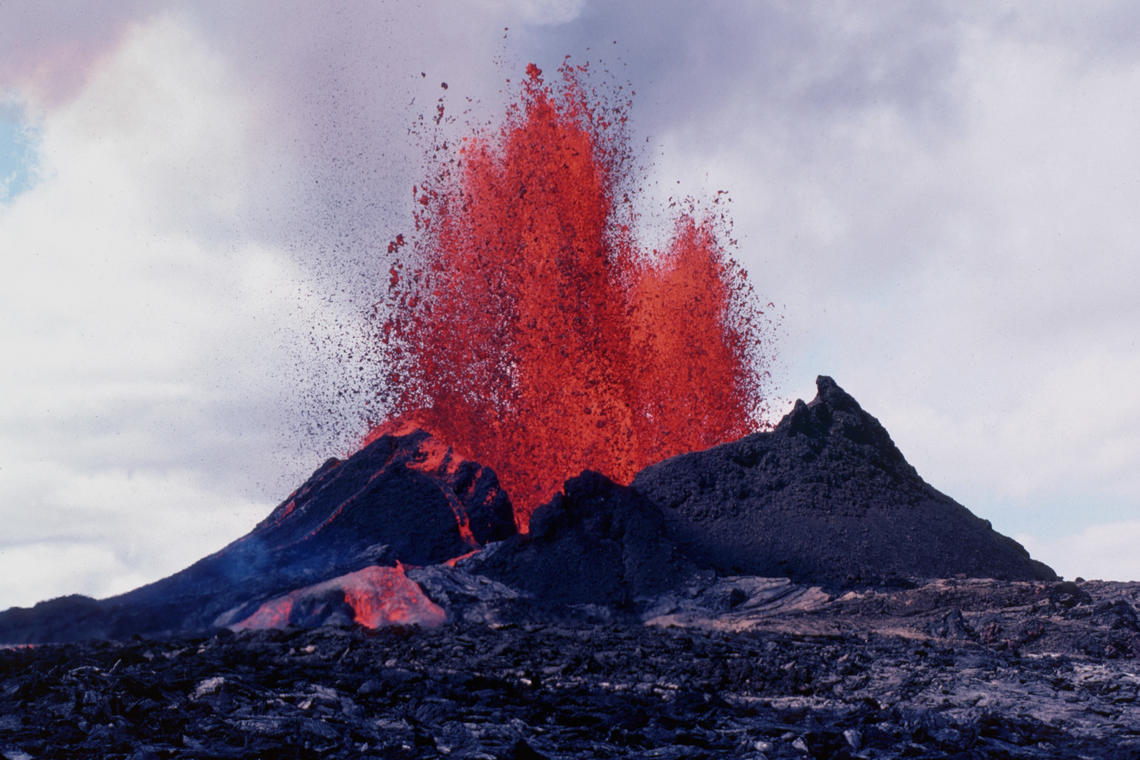 Seed Grants intended to plant success for interdisciplinary research projects
Posted on January 19, 2021
Institute for Computational and Data Sciences program bolsters researchers' ability to tackle science and society's biggest challenges
UNIVERSITY PARK, Pa. — Penn State's Institute for Computational and Data Sciences is accepting proposals for its seed grant program to offer researchers an initial boost of funding to help them explore the world's most pressing social and scientific challenges. The program is designed to nurture research ideas into full-blown research programs and, eventually, lead to real-world solutions to pressing challenges. The 2021 ICDS Seed Grant Program is now open and will be accepting proposals until Feb. 1.
Over the past five years, ICDS seed grants have helped to secure more than $50.5 million in external funding, leading to impactful research outcomes and training of numerous students and postdocs.
ICDS researchers use tools as diverse as advanced microscopes, social networks and satellites to advance science and contribute to our knowledge and to society. This year, researchers are reporting just how this funding seed has bloomed into expanded investigations, more funding, and broader impact. Here are just a few examples of how seed grants can grow into major research projects.
ICDS Seed Grant impact: Increased funding, expanded projects

ICDS seed grant funding led to a larger financial boost push that helped an interdisciplinary team — including members specializing in neuroscience, meteorology, and biology — address global medical challenges, according to Steven Schiff, Harvey F. Brush Chair in the College of Engineering, Engineering Science and Mechanics and Physics, and a professor of neurosurgery at Penn State College of Medicine in Hershey.
The team used ICDS seed fund backing to leverage predictive models to improve personalized approaches to treating infectious disease in Uganda.
Schiff and his collaborators received an $ 8.1 million NIH grant, in part due to work they completed as part of a past ICS seed grant. The team's multi-pronged approach involves epidemiology, meteorology and genomics, while using a variety of tools including machine learning, statistics, and engineering control theory.
Schiff said the project represents an important step toward in the treatment of infectious diseases.
"Personalized medicine today is reactive, often expensive, and in many places unavailable. Complicating matters further, many infectious epidemic diseases are strongly dependent on environmental factors and weather/climate which are factors not addressable in hospital laboratories. We here propose a radically different approach to the treatment of infectious diseases," said Schiff.
Creating connections, collaborations

Seed grants can also help create collaborations and solidify relationships across fields and disciplines. Funds from an ICDS seed grant are being used to advance medical research, according to Keith Cheng, distinguished professor of pathology and laboratory medicine, biochemistry and molecular biology and pharmacology at Penn State College of Medicine, and ICDS associate. Cheng served as the primary investigator for the seed grant.
He reports that the seed grant provided funds for two collaborative imaging workshops and a grant and project coordinator, who was co-funded by the Department of Pathology, the Jake Gittlen Laboratories for Cancer Research and College of Medicine. The two cross-campus imaging meetings organized stimulated collaborative work between campuses, according to Cheng. Sharon Huang, associate professor of information sciences and technology and ICDS associate, is one of the co-investigators.
A supplement to this grant also was just funded that applies the technology to COVID pathogenesis.
Data science to help 'America's National Treasure'

Backed, in part, by an ICDS seed grant and led by two ICDS associates who are data scientists, a team of researchers is exploring how America's national parks officials can collect data in less costly, less labor-intensive and — in the current pandemic era — less dangerous ways. The team found that data collected through social media platform Twitter can often be just as accurate as data acquired through face-to-face surveys. According to one of the principal investigators on the project, Bing Pan, associate professor of recreation, park and tourism management, this finding suggests that gathering data on social media could help the National Parks Department maintain park quality while continuing to meet visitor needs. It may also be used to protect the parks from overcrowding and damage.
In the future, Pan, who is also ICDS associate, said the work could go beyond making sure human visitors enjoy the park and ensure the park's other important resources – its wildlife – are kept safe. The team is investigating whether park officials could use photographs that are shared on social media to monitor the population dynamics of wildlife in the park, as well as ensuring that people are keeping a safe distance from animals.
Guangqing Chi, professor of rural sociology, demography, and public health sciences and ICDS associate, also worked on the study.
Machine learning to better predict volcanic and seismic events

Understanding flank movement — which is when the ground moves on the sides of a volcano, rather than at its summit — may help scientists study not just volcanic eruptions, but how that flank motion may trigger earthquakes. For people living in seismically active zones, that information could save lives.
Christelle Wauthier, associate professor of geosciences and ICDS co-hire, received a seed grant to study flank motion. The team uses computational techniques to study volcanoes. The team is focusing on two volcanos: Kilauea in Hawaii and Pacaya in Guatemala.
While there are several remote sensing devices — such as satellites — that keep an eye on volcanoes in real time, atmospheric interference, such as clouds and pollution, can obscure observation. The researchers are exploring machine learning and deep learning methods to "correct" that observation. They also suggest these technologies could be used to develop a framework that could one day forecast flank failure, which may lead to better warning systems for eruptions and earthquakes.
Learn more about funding opportunities through ICDS here, and learn how the Roar supercomputer is enabling cutting-edge research projects here.
Share
Related Posts