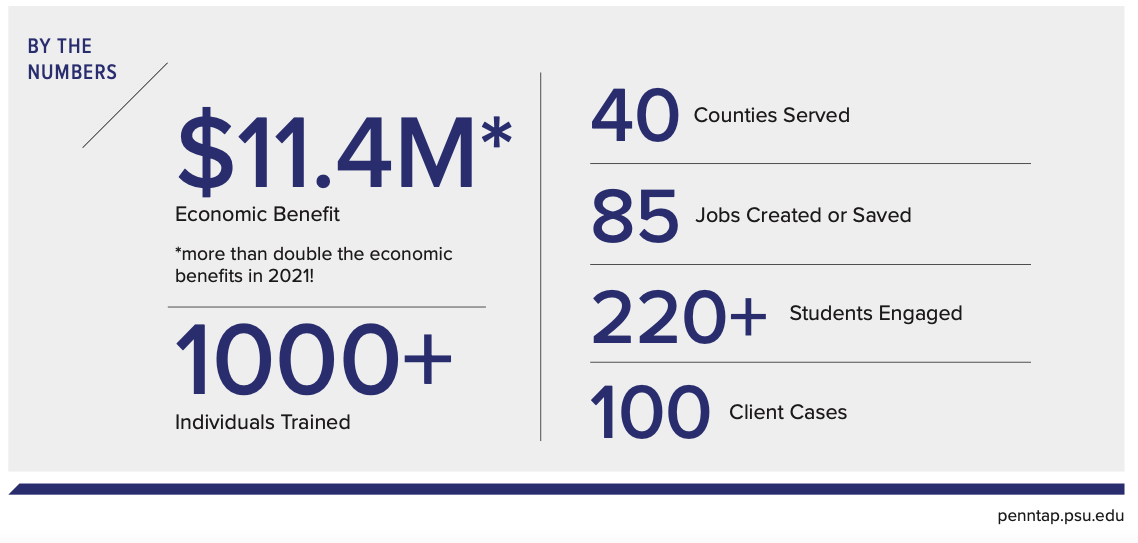 PennTAP releases 2022 annual report documenting $11.4 million in economic benefit
Posted on May 12, 2023
In 2022, PennTAP, a key partner of the Institute for Computational and Data Sciences, provided $11.4 million in economic benefit and trained more than 1,000 individuals across 40 Pennsylvania counties.
The organization just released its 2022 annual report, which demonstrates ways it has supported small to mid-sized businesses across the state, from improving energy efficiency and sustainability to helping companies save costs.
PennTAP can help various elements of the ICDS community. For faculty: PennTAP can assist with broader impact and connections to SMEs in PA.  For ICDS business and industry partners: PennTAP can help companies interested in improving operations, decreasing energy or bringing innovation into their business.
Click here to check out the 2022 Annual Report.
Share
Related Posts