Penn State Coronavirus Information – newly revamped website for Spring 2021 with more updates to come!
PSU COVID Dashboard View PSU's numbers – updated every Monday, Wednesday and Friday.
Penn State COVID Vaccine Website – Website where PSU is compiling vaccine information as it's available. **PSU has not been and likely will not be designated as a vaccination site**
Centre County COVID Vaccine Information
CDC Vaccine Information | CDC Vaccine FAQ | PA Vaccine Phase Information | Vaccinate PA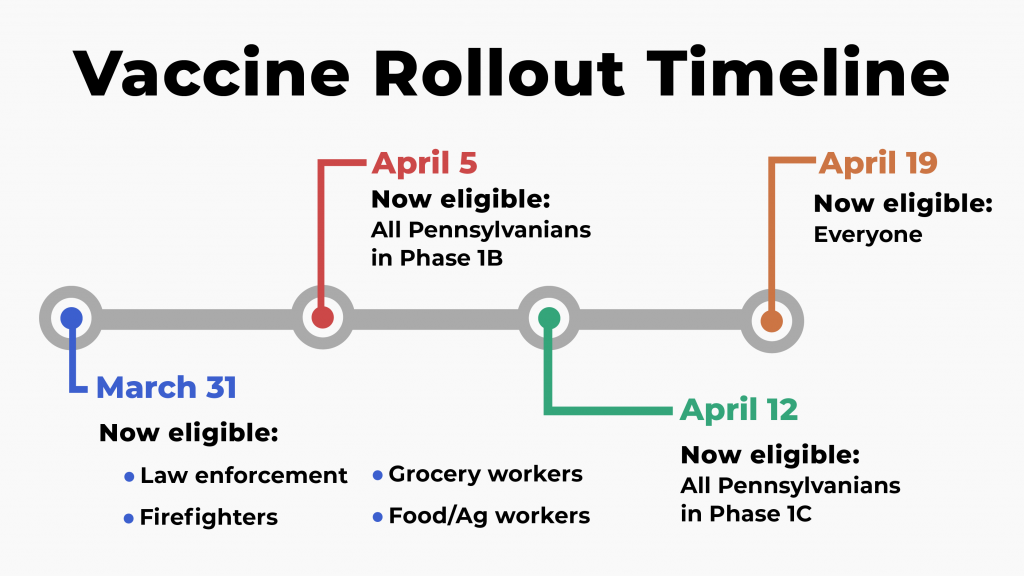 Vaccination Hesitation?
Check out this webinar from March 17,2021 – A discussion on human health, animal health, and vaccine development. Suresh Kuchipudi, Clinical Professor, Head of Microbilogy, Penn State Dept of Veterinary and Biomedical Sciences and Troy Sutton, Assistant Professor of Veterinary and Biomedical Sciences
Centre County COVID Testing Sites
Location
Appointment Required?
Referral Required?
Type/Notes
Mount Nittany Medical Center (Hospital)
Yes
Yes
Drive Through in parking garage
Med Express Urgent Care
Yes
No
Tests limited to certain (symptomatic) patients
Rapid test available, but only have an 80% accuracy rate. (are sent out for follow up test)
Rite Aid (N. Atherton St)
Yes
No
Drive Up?
Geisinger Health
Yes
Yes
Depends (link to info)
COVID-19 hotline at 570-284-3657
Penn State Health
Yes
Yes
Drive through at MNMC Parking Garage
Patton Township Municipal Building, 100 Patton Plaza, State College, PA, 16803
No
No
Walk in
10 am – 7 pm
No age limit
State College and Township COVID Ordinances
Check your local ordinances due to differences between locations. Some have extended their mask, gathers, and social distancing requirements through April and May.
Additionally, subscribe/follow your township on Facebook/Twitter for up-to-date information
Other Helpful COVID-19 Links
Stay up-to-date with Penn State's response to the COVID-19 pandemic using these links. If you'd like to submit an anonymous question or comment to ICDS leadership, use the forms below.
Working Remotely