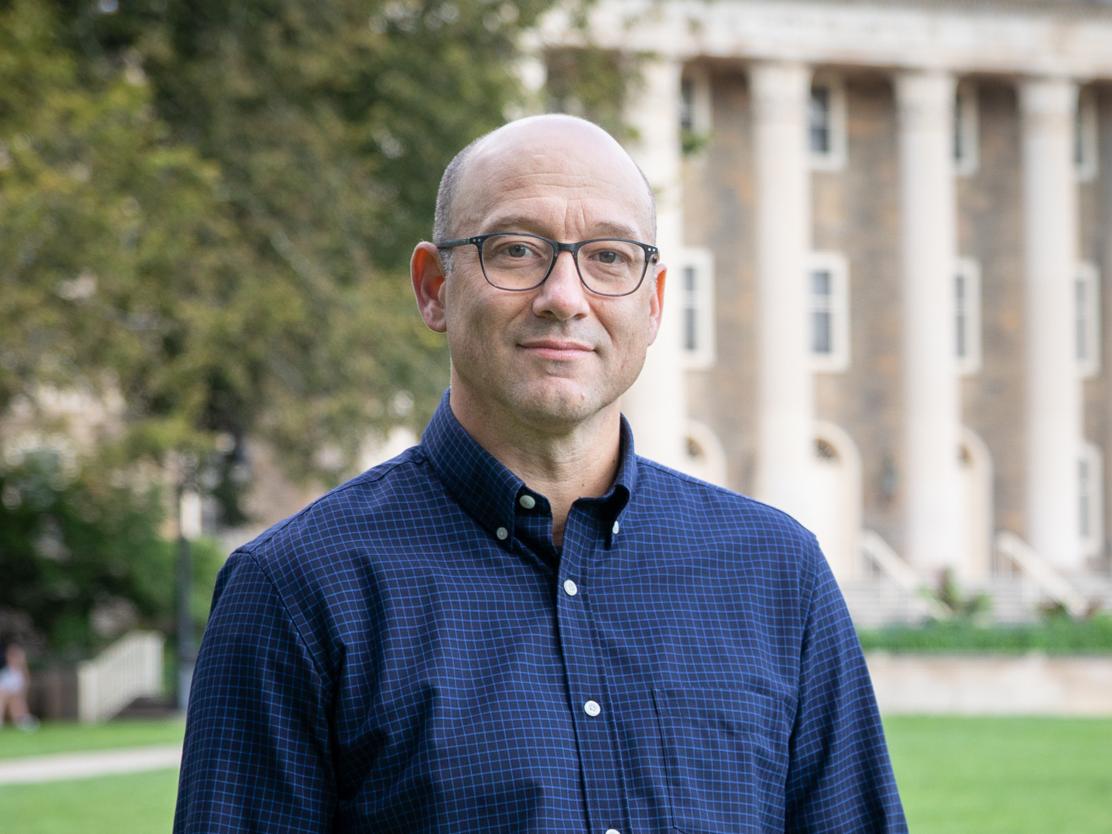 David Hunter announced as new director of the Penn State AI Hub
Posted on March 21, 2023
UNIVERSITY PARK, Pa. — The Office of the Senior Vice President for Research has announced that David Hunter has been appointed director for the cross-functional Penn State AI Hub. Hosted by the Institute for Computational Data Science (ICDS), the hub is designed with the vision of creating a collaborative and creative ecosystem across our university enterprise, to embrace and elevate Penn State's AI research.
"We are thrilled that David is transitioning into the role as leader for this key initiative within our research enterprise," said Lora Weiss, senior vice president for research. "David's diversified experience brings the breadth and depth that will drive the vision of our AI Hub."
In his role as director, Hunter will foster an environment of networking various AI expertise within the University, with the goal of driving research around the computational and data sciences. The AI Hub is designed to bring together researchers and facilitate interdisciplinary collaborations, deepening connections among research thrusts. By broadening awareness of AI research at Penn State, the initiative seeks to increase the competitiveness of Penn State across AI research, whether using machine learning, deep learning or other AI-related tools or instruments. The hub will also identify areas of future AI research, and strengthen grant proposals for major external opportunities.
"The AI Hub provides a nexus for all Penn State scholars incorporating AI in some aspect of their research," said Jenni Evans, director of ICDS. "As director for the AI Hub, Dave will collaborate with University leaders in AI to identify synergies and develop strategies to further empower this research community."
"Deb Ehrenthal, Director of the Social Sciences Research Institute, or SSRI, reflected that "SSRI's role in co-sponsoring the Hub signifies the broad interdisciplinary nature of the AI Hub's mission."
Hunter is an accomplished leader, serving as head of Penn State's Department of Statistics from 2012 to 2018, and has a reputation in the international statistics community for his many leadership contributions. During his time as a faculty fellow with Penn State's Teaching and Learning with Technology (TLT) program, Hunter worked to mobilize the Penn State data science community "writ large." This community brought together students and faculty across all disciplines. The diversity and inclusiveness of this group has provided a forum for the creation of new, and sometimes unexpected, collaborations in the data sciences.
Hunter has published widely on statistical models for networks and is a co-creator of the "statnet" suite of packages for network analysis in R. He co-coined the term "MM algorithms" (majorization-minimization / minorization-maximization) and has written extensively on this and other "EM-like" (expectation-maximization) algorithms. He has also extended the theory and computational practice of unsupervised clustering using nonparametric finite mixture models.
Hunter earned his doctorate in statistics from the University of Michigan in 1999, following a math degree from Princeton University in 1992, and a prior career teaching high school mathematics. He has been at Penn State since 1999, where he is professor of statistics. He is a fellow of the Institute of Mathematical Statistics, the American Statistical Association and the International Statistical Institute.
Share
Related Posts