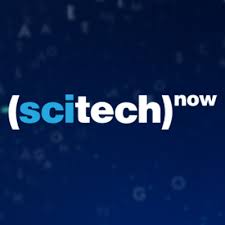 ICS director to be featured on PBS show: SciTech Now
Posted on August 25, 2017
Jenni Evans, the director of The Pennsylvania State University's Institute of ComputerScience (ICS), will be featured on the PBS show SciTech Now. The segment will premiere locally on WPSU-TV at 9:00 PM on August 28, 2017.
UPDATED 8/30/2017: View the segment. Jenni Evans presents her research at 03:25
Evans will talk about her work on the sonification of storm systems, or presenting data about tropical cyclones using sound instead of visual representations.
Evans said she is excited for the episode to air, but she is even more excited by the chance to present to a large audience the research that she and colleagues are conducting, along with the work of ICS.
According to the program website, "SciTech Now captures the latest breakthroughs in science, technology and innovation. With anchor Hari Sreenivasan, [they] check out the hottest gadgets, meet the innovators creating the startups of tomorrow and map out the mysteries of the scientific world."
Dr. Evans is a professor of meteorology at The Pennsylvania State University. Her research encompasses tropical cyclones from genesis to decay as well as extratropical transition [ET], or landfall. Another key component of her research is the impacts of climate change on tropical cyclones [TCs] and other organized tropical convective systems.
About the Institute for CyberScience
The Institute for CyberScience is one of the five interdisciplinary research institutes under the Office of the Vice President for Research. ICS is dedicated to supporting cyber-enabled research across the disciplines. The institute builds an active community of researchers using computational methods in a wide range of fields through strategies that include co-hiring of tenure-track faculty, providing seed funding for ambitious computational research projects, and offering access to high-performance computing resources through the ICS Advanced CyberInfrastructure. With the support of ICS, Penn State researchers harness the power of big data, big simulation, and big computing to solve the world's problems. For more information, visit ics.psu.edu or email ics@psu.edu.
Share
Related Posts