Digital fairness is a crucial consideration for any scientist who relies on computation. Who owns artificial intelligence models and who owns the data in those models? What biases are unintentionally embedded in the models? How transparent are the data manipulation processes? How reproducible are the results? The answer to these questions could have a myriad of impacts on both the science being conducted and the communities that could potentially benefit from these investigations.
Join the Institute for Computational and Data Sciences virtually October 6 and 7 as we bring together researchers from around the U.S. to discuss data, equity, reproducibility, and other topics related to fairness more.
The Symposium will include multiple keynotes, panel discussions, an industry panel, a student poster session, and more.
Symposium Format
Most programming for the ICDS Symposium will take place solely online. In addition, the Symposium will include an outdoor, in-person networking mixer at the Penn Stater Hotel & Conference Center from 6:00 to 8:00 p.m. on Wednesday, October 6. The mixer will include hors d'oeuvres, a cash bar, and "elevator pitches" by a selection of this year's poster presenters.
View Poster Presentations
This year's poster presentations are viewable now through shortly after the ICDS Symposium. Take a few minutes to learn about some up-and-coming researchers at Penn State!
Keynotes
"Redefining Interpretability and Replication in Multi-Ancestry Genome-wide Association Studies"
Presented by Lorin Crawford, Senior Researcher, Microsoft Research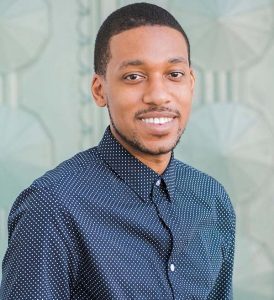 Lorin Crawford
Biography: Lorin Crawford is a Senior Researcher at Microsoft Research New England. He also holds a position as the RGSS Assistant Professor of Biostatistics at Brown University. His scientific research interests involve the development of novel and efficient computational methodologies to address complex problems in statistical genetics, cancer pharmacology, and radiomics (e.g., cancer imaging). A central theme of Dr. Crawford's research program is to take modern machine learning approaches and develop theory that enable their interpretations to be related back to classical genomic principles. His most recent work has earned him a place on Forbes' 30 Under 30 list, the Root 100 Most Influential African Americans list, and recognition as an Alfred P. Sloan Research Fellow and a David & Lucile Packard Fellow for Science and Engineering.
"A Fireside Chat About Data Science and Equity"
A discussion with:
Kristin Johnson, Asa Griggs Candler Professor of Law, Emory University
Charlton McIlwain, Vice Provost for Faculty Engagement and Development; Professor of Media, Culture, and Communication, NYU
Moderated by Margaret Hu, Associate Dean for Non-JD Programs, Penn State Law; Professor of Law and International Affairs, and ICDS Co-Hire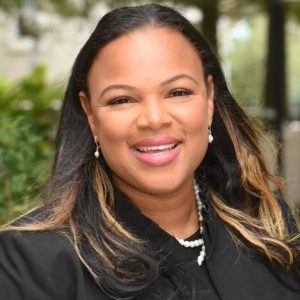 Kristin Johnson
Biography: Professor Kristin Johnson is the Asa Griggs Candler Professor of Law at Emory University School of Law. Her scholarship and teaching explore regulation and private ordering of capital and credit markets. She is an internationally recognized expert on financial markets regulation and corporate governance, compliance, and risk management. Her recent work examines the implications of emerging innovative technologies including distributed digital ledger technologies that enable the creation of digital assets and intermediaries and artificial intelligence technologies that target commercial and consumer financial transactions, transfers, and assessments.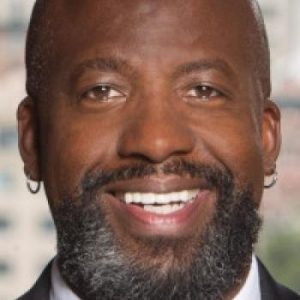 Charlton McIlwain
Biography: Charlton McIlwain's recent work focuses on the intersections of race, digital media, and racial justice activism. He recently wrote "Racial Formation, Inequality & the Political Economy of Web Traffic," in the journal Information, Communication & Society, and he co-authored, with Deen Freelon and Meredith Clark, the recent report, "Beyond the Hashtags: Ferguson, #BlackLivesMatter, and the Online Struggle for Offline Justice," published by the Center for Media & Social Impact, and supported by the Spencer Foundation. He recently published the book Black Software: The Internet & Racial Justice, From the AfroNet to Black Lives Matter, forthcoming from Oxford University Press.
Panel Discussions
Ethical challenges and considerations in the application of machine learning methods to clinical medicine
About: Increasingly, researchers and developers are looking to machine learning methods for making sense of complex medical data. These technologies have tremendous potential to improve the delivery of care yet also present new challenges. This panel will focus on ethical considerations and challenges in the application of machine learning methods to clinical data.
Panelists:
Law, Policy, and Data
Panelists:
Andrew Hoskins, Interdisciplinary Research Professor, University of Glasgow
Jennifer Wagner, Assistant Professor of Law, Policy, & Engineering, Penn State
Daiquiri Steele, Assistant Professor of Law, University of Alabama
Moderator: Margaret Hu, Associate Dean for non-JD Programs, Professor of Law and International Affairs, and ICDS Co-Hire
Energy, Justice, and Big Data
About: Advanced computing, AI and big data now play a major role in the challenge of decarbonizing global energy supplies. These new approaches have the potential to make energy solutions more equitable and available, especially across the Global South. However, as advanced computing is increasingly used to solve global problems, new ethical challenges arise around the ownership of data, computers and solutions. This panel session aims to explore this complex landscape, focusing on examining the opportunities to incorporate advanced computing into holistic carbon-free and renewable energy solutions, whilst also supporting the fight for climate justice and equitable societal impact.
Panelists:
ICDS Fall 2021 Symposium Sponsors
Platinum: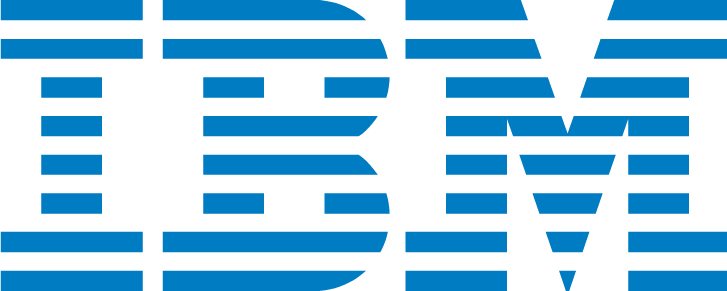 Silver:

Also Sponsored By: