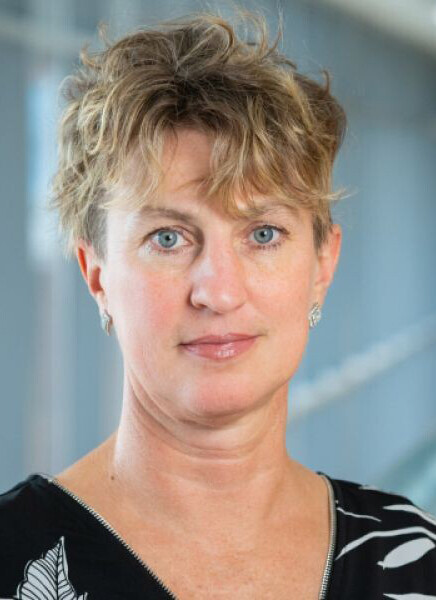 Professor of Geosciences Jennifer Macalady named Ecology Institute director
Posted on July 21, 2021
UNIVERSITY PARK, Pa. — Jennifer Macalady, professor of geosciences, has been appointed director of Penn State's Ecology Institute, effective July 1. She holds an appointment in the Department of Geosciences in Penn State's College of Earth and Mineral Sciences.
"Dr. Macalady's research experience, collaborative approach, and creative energy will make her an excellent leader of the Ecology Institute in the years to come," said outgoing director Erica Smithwick. "It's been a pleasure to serve the Ecology Institute over the last five years and to see our growing research impact. The time is right for new leadership and I couldn't be more excited to have Dr. Macalady as the incoming director."
Andrew Read, director of the Huck Institutes, said, "Erica has done a terrific job leading and developing Penn State's Ecology Institute. The institute is one of the most cross-department, cross-college scientific organizations at Penn State and represents and builds a faculty community never more important to humanity and the world. I am delighted that Jenn Macalady is the new director and I look forward to working with her in the coming years to further take things to the next level."
The research done by Macalady and her lab research concerns microbial interactions with basic earth materials like soils, minerals, rocks and atmospheric gases, and how these interactions provide insights to the early evolution of Earth's biosphere. Macalady talked about her scientific career on a 2019 episode of the Huck Institutes' Symbiotic Podcast.
An active participant in the interdisciplinary research performed at the Huck, Macalady is a member of both the Microbiome Center and the Center for Infectious Disease Dynamics, as well as a faculty member in the Ecology graduate program.
Macalady sees connecting scientists across the commonwealth as a major part of her role. "The Ecology Institute is a living room for ecologists scattered across multiple colleges and campuses at Penn State," she said. "It will be an honor to have a hand in bringing people and opportunities together in a way that increases our power to understand and restore ecological relationships crucial to our future success."
Macalady received her bachelor's degree in geology from Carleton College in 1991. She received a master's and a doctorate in soil science from the University of California at Davis in 1998 and 2000, respectively.
She is an affiliate of the Institute for Computational and Data Sciences.
By Keith Hickey
Source: Penn State News
Share
Related Posts