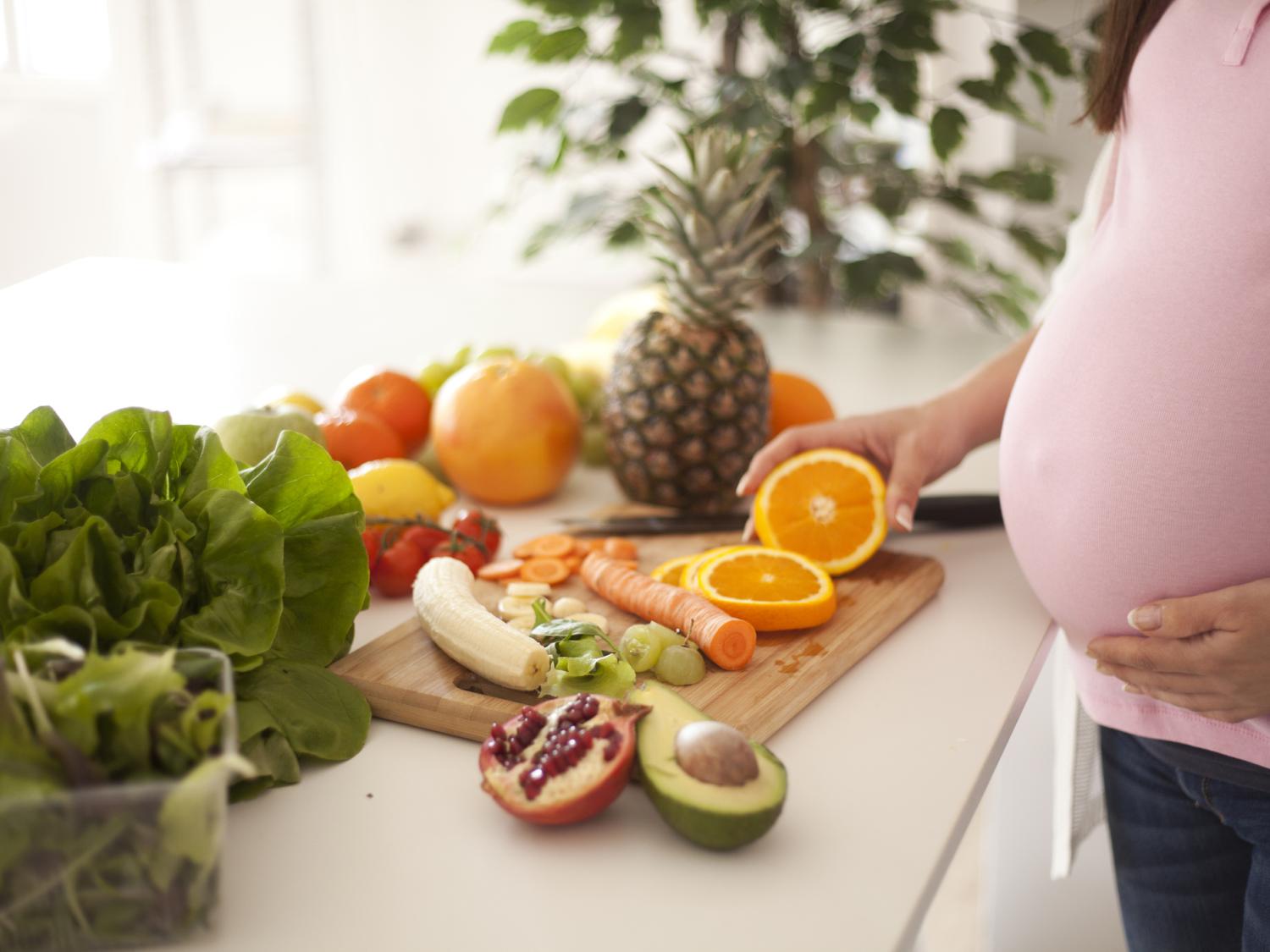 $3 million grant to aid researchers testing pregnancy weight-management platform
Posted on June 13, 2023
UNIVERSITY PARK, Pa. — For women whose Body Mass Index (BMI) is high before they get pregnant, gaining excessive weight during pregnancy is associated with serious health problems for them and their babies, according to the Institute of Medicine. To help women with high BMI stay within healthy weight-gain ranges, a team of interdisciplinary researchers at Penn State will test the Healthy Mom Zone, a personalized intervention that adapts to each woman's needs and is delivered via a novel digital platform. This research will be supported by a five-year, $3 million grant from the National Institute of Diabetes and Digestive and Kidney Diseases.
Healthy Mom Zone is delivered through a personalized and flexible digital platform with options for women to receive content digitally or in-person. The digital platform monitors each pregnant woman's weight, physical activity, energy intake, and other behaviors including sleep and water intake to predict whether their future weight gain will be within the guidelines developed by the Institute of Medicine. Healthy Mom Zone collects data through a wrist-worn activity monitor, a Bluetooth-connected scale, a dietary intake app, and online surveys. Each woman's data is monitored and processed by a computer model that selects when the intervention dosage should be adapted or intensified to help each woman better regulate her weight gain.
Penn State Social Science Research Institute and Institute for Computational and Data Sciences seed grants provided initial support for the development of the digital platform.
Intervention participants receive weekly education about physical activity, healthy eating, hydration, sleep, psychological health and related topics. Women who need added assistance to regulate their weight gain or are gaining weight more rapidly are advised to participate in personalized physical activity and/or healthy eating sessions that include customized workouts, cooking demonstrations, meal planning and more.
High gestational weight gain among women with overweight or obesity is associated with a variety of problems for both mothers and children, according to the National Academy of Sciences. For mothers, high weight gain during pregnancy is linked to gestational diabetes, preeclampsia, higher rates of cesarean delivery, and post-delivery obesity. For babies, higher-than-recommended weight gain by their mothers during pregnancy is linked to delivery complications, metabolic syndrome, and childhood obesity.
In a preliminary feasibility trial of Healthy Mom Zone funded by the National Heart, Lung and Blood Institute, participants had lower gestational weight gain during pregnancy compared to women in the study who did not participate in Healthy Mom Zone. Intervention participants also reported that the Healthy Mom Zone intervention was useful, enjoyable and low-burden. The trial provided a rich trove of information about how to deliver the program, according to Danielle Downs, professor of kinesiology and obstetrics and gynecology and associate director of the Social Science Research Institute, one of the primary designers of Healthy Mom Zone. The researchers also learned which mobile health tools women liked and wanted to use, the best ways encourage women to maintain participation in the program, the importance of flexibility in program delivery, and more.
Downs said the problem of weight gain during pregnancy is vital to address.
"Traditionally, there has been a view that women should 'eat for two' while they are pregnant," Downs said. "Now, doctors and researchers emphasize that pregnant women should 'exercise and eat for their health and the health of their baby.'
"I want to empower women to be in the driver's seat for their health and to be well-informed about the short- and long-term risks associated with excessive weight gain," Downs continued. "This intervention is designed to give them the necessary tools to engage in small, easily achievable strategies every day for a healthy pregnancy, delivery, postpartum and beyond."
Over the next five years, Downs and her collaborators will recruit 144 pregnant women with overweight or obesity to participate in the Healthy Mom Zone program. The researchers will study the effect of the program on each individual's weight gain, physical activity, eating behaviors, sleep and psychological well-being as well as its effect on their babies' birth weights. In the long run, the research team believes that the digital platform delivery of the Healthy Mom Zone intervention will allow for broader dissemination of the program so that Healthy Mom Zone can improve health for many mothers and newborns while reducing the cost of care and the burden on medical providers.
"Healthy Mom Zone is designed to be easy to use and to adapt to each woman's needs and preferences," Downs explained. "The digital platform analyzes each pregnant woman's current weight and weight-gain trajectory to produce a host of personalized strategies to regulate gestational weight gain. And, those recommendations may be delivered in-person, online through prerecorded videos, online through individual meetings, or via mobile apps, depending on what works for each individual. We want to provide care that works for each person in the easiest way possible."
Other Penn State researchers working on this multidisciplinary project include Jennifer Savage Williams, associate professor of nutritional sciences, Sy-Miin Chow, professor of human development and family studies, Constantino Lagoa, professor of electrical engineering, Jaimey M. Pauli, doctor of maternal and fetal medicine and obstetrics and gynecology, Allen Kunselman, senior instructor in public health sciences and Danying Shao, research and development engineer in the Institute for Computational and Data Sciences. Daniel Rivera of Arizona State University is also a member of the research team.
For more information about Healthy Mom Zone, visit the study on the internet, Twitter or Instagram.
Share
Related Posts