After consulting with University administration and the ICDS Symposium planning committee, ICDS is rescheduling the 2020 ICDS Symposium. It will now be held on September 2-3, 2020, still in the Nittany Lion Inn. This was a difficult decision, but ensuring the health and well-being of our community was our highest priority.
All attendees will need to re-register for the September Symposium. Registration will open later in the spring semester, and all currently registered attendees will get priority registration.
If you were scheduled to present a poster or lighting talk, you are automatically eligible to present at the Symposium in September.
More details will be forthcoming, beginning with an update in April.
Please stay up-to-date with University and CDC recommendations regarding coronavirus at: https://sites.psu.edu/virusinfo.
The Data Deluge: Opportunities and Challenges
The rate at which data are being generated greatly exceeds our ability to analyze them. These developments are quickly leading toward a data-rich but knowledge-poor environment.
New challenges arise from this unprecedented access to the massive volume of both structured and unstructured data, which in many instances makes traditional algorithms impractical, ineffective, or inapplicable. Therefore, specialized algorithms are needed to address these scientific and computational challenges to provide innovative and effective solutions to analyze these large, often multi-modal, spatiotemporal datasets generated by high-resolution sensors or computational models.
The ICDS 2020 Symposium — The Data Deluge: Opportunities and Challenges — will connect researchers from Penn State and beyond around topics and tools for data management and manipulation, data analytics, data visualization, data integrity, and related topics. By fostering discussions around these issues, ICDS plans to both advance science using interdisciplinary approaches and increase the societal impact of Penn State research.
Highlights
Refer to the Symposium agenda for full details.
2 keynote speakers:
Shantenu Jha, Chair, Computation and Data Driven Discovery (C3D) Department at Brookhaven National Laboratory
Chaitan Baru, Senior Science Advisor, Convergence Accelerator, Office of the Director, National Science Foundation
4 panel discussions. Topics include:
Data & Genetics/DNA: Value, Ethics, and Risks
AI and Smart Manufacturing
Big Data, Agriculture & Food Supply
Social Engineering with Data: Disinformation & Destabilization of Geo-Political Order
Poster session with 2 cash prizes for students ($500 and $200)
7 faculty-led research area initiative discussions (topics below). There will be funding available by application to help groups explore new projects that initiate in these discussions. More details about this pre-seed funding will be provided at the Symposium.
Internet of Things and Sensors
AI and Materials Discovery
Weather and Climate
Data and Societal Resilience
Synthesis, Data Visualization, and Data Organization
Data and Education
Data Validation and Integrity — Believable Data
Dates
Wednesday, September 2, 2020: Evening — Industry Night, Poster Session, and Networking Reception
Thursday, September 3, 2020: All Day Symposium
Cost
Tickets for the ICDS Symposium cost $125. This fee will be waived for all Penn State faculty, students, and staff.
Registration
Registration will open for the rescheduled event in late April
Please contact Suzy Unger at sgm128@psu.edu if you have any questions about the ICDS Symposium.
ICDS Symposium Sponsors
Platinum:

Gold: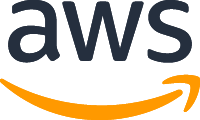 Silver: