The ICDS Symposium will include an evening poster session on Monday, March 16. Any posters accepted will be printed by ICDS as a courtesy to the applicants. In order to receive this courtesy, you must abide by the deadlines below.
We highly encourage all ICDS affiliated faculty and research projects to present their work that is made possible through ICDS.
We are no longer accepting poster abstract submissions. If you submitted an abstract, please wait for an email on Friday, February 21, to let you know if your poster was accepted. If it was accepted, you will receive further instructions.
Awards
Two graduate students will be awarded cash prizes of $500 for 1st prize and $200 for 2nd prize.
General Guidelines
Posters should highlight a research project that has a computational or data science component.
Each faculty/PI lab should submit no more than two posters.
Student poster submissions will be prioritized to maximize the number of students eligible to compete for the awards. Faculty members are encouraged to submit posters to present their work; however, faculty-submitted posters will not be eligible for an award as those are funded for the students.
ICDS will pay the printing costs of all accepted posters submitted on time (see deadlines below). ICDS will also provide fasteners for hanging the posters at the event. Please use only those fasteners provided at the event and found on each poster board.
If you must withdraw your abstract (and a co-author is not able to make the presentation in your place), please contact the poster session organizer, Gretta Kellogg, at grettad@psu.edu.
Poster Submission Deadlines
Feb 17: Deadline to submit your poster abstract to ICDS.
Feb 21: Applicants will be notified regarding admission.
March 2: Deadline to submit poster artwork files to ICDS to qualify for free printing (refer to formatting guidelines on our poster submission webpage).
March 3 and 10: Volunteer judges will receive instructions via email.
March 9: Preparation and setup instructions will be sent to presenters via email.
Poster Formatting Guidelines
Posters must be submitted using our submission form in PDF format and must be 48 x 36 inches.
ICDS Symposium Sponsors
Platinum:

Gold: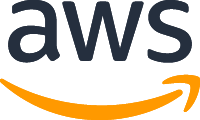 Silver: