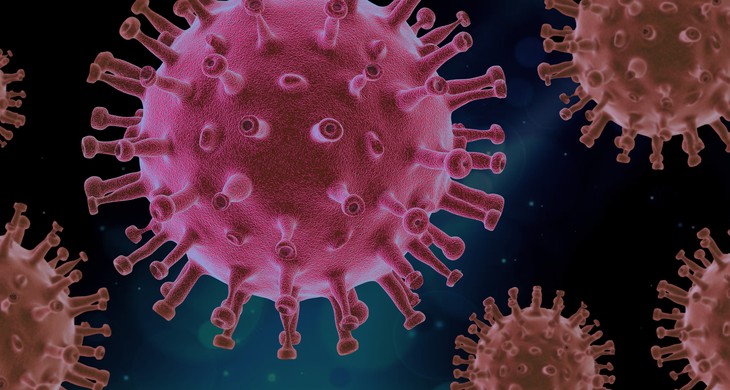 ICDS associate, architectural engineering researcher to study COVID-19 aerosol transmission
Posted on August 27, 2020
by Mariah Chuprinski; originally published on Penn State News
UNIVERSITY PARK, Pa. – SARS-CoV-2, the virus that causes COVID-19, does not seem to be disappearing anytime soon. But now research on mechanical systems in buildings may help to better understand how the disease spreads indoors.
Donghyun Rim, associate professor of architectural engineering and ICDS associate, is leading a one-year, $108,000 Rapid Response Research Program COVID-19 study funded by the National Science Foundation to understand how the virus is transmitted in indoor environments. 
"We want to better understand airborne transmission," Rim said. "Many previous studies indicate that the disease is transmitted through close personal contact, that most particles originate from human talking and breathing and that viral particles can survive in indoor air for a relatively long time."
Principal Investigator Donghyun Rim, associate professor of architectural engineering, is testing several variables which may impact viral particle transmission. IMAGE: PENN STATE COLLEGE OF ENGINEERING
According to Rim, virus particles can survive in the air for up to 90 minutes, which is comparable to the residence time of indoor air for many buildings such as restaurants or offices that have existing ventilation systems. The study will look at the concentration of viral particles around human breathing zones as compared to an indoor ambient average concentration.
Rim will use computer simulations to apply data inputs from similar indoor air measurement studies, which look at the spatial distributions of viral particles due to human talking, coughing or breathing.
"Our goal is to look at how the viral aerosols are transported to the human breathing zone in a range of indoor environmental conditions," Rim said. "And further, to determine the probability of another room occupant inhaling the viral particles."
Several variables which may impact particle transmission will be tested, including room airflow; ventilation modes; the size of the room; personal protective equipment use; social distancing protocols; the number and density of room occupants; and different emission modes like breathing, talking, singing and coughing.
Using the collected data, Rim will determine which variables are key parameters in indoor-space disease prevention. This information will help to inform the guidelines and standards engineers use when designing buildings and their systems, as well as policymakers and medical personnel when assessing spaces for safe building occupancy.
Preliminary results of the study indicate that ventilation, or continuous outdoor airflow into a room, is the most important variable when assessing indoor viral transmission. For example, choir practices can become superspreading events — even if social distance is maintained — due to high virus emissions in poorly ventilated spaces, according to Rim.
"Our results show that ventilation methods in buildings are very important and can be even more important than maintaining social distance," Rim said.
Sez Atamturktur, Harry and Arlene Schell Professor and head of the Department of Architectural Engineering, commended Rim for his research, which has the potential to curb virus transmission indoors.
"Donghyun's timely research will aid engineers and other stakeholders in making decisions when designing commercial buildings in the future, including hospitals, office spaces, restaurants and more," she said.
Share
Related Posts