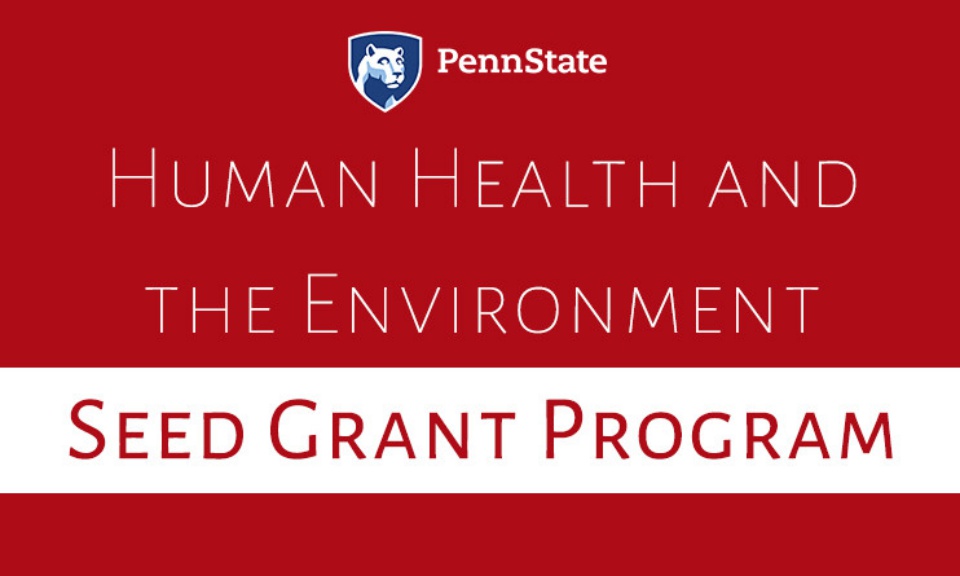 ICS co-sponsors Health, Environment Seed Grant Program
Posted on December 21, 2017
UNIVERSITY PARK, Pa. — A collection of Penn State research institutes, including the Institute for CyberScience, together with  the College of Medicine have announced seed grant funding for innovative and collaborative research projects in the area of health and the environment. Penn State researchers from all campuses are invited to submit proposals for funding of pilot research projects. Pre-proposals are due by Feb. 15, 2018. The full request for proposals is available online.
At least $400,000 of funding is available through the program. Funding will generally range from $25,000 to $50,000 for each project.
"The Human Health and the Environment Seed Grant Program is important because it provides funding for research teams looking to launch innovative and novel projects aimed at solving some of the world's most complex environmental health challenges," said Susan McHale, director of the Social Science Research Institute and distinguished professor of human development and family studies. "Additionally, the program is interdisciplinary in nature, which creates diverse teams of experts from across the University."
Learn more at Seed Grant webinar:
To help Penn State researchers learn more about the grant program and the proposal process, there will be two events: a meet-and-greet and a webinar.
The meet-and-greet event is designed for Penn State faculty members with interest in developing a proposal for the 2018 Human Health and the Environment Seed Grant Program and/or those who may be interested in health and the environment research more broadly. It will be held from 3 to 5 p.m. on Jan. 12 in 110 Henderson Building. Registration for the event is requested.
The purpose of the webinar is to present details and answer questions regarding the request for proposals. It is scheduled for 1 p.m. on Jan. 18. Use the URL https://psu.zoom.us/j/271824362 to access the webinar or call 646-876-9923 (U.S. toll) and use the meeting ID 271 824 362.
The Human Health and the Environment Seed Grant Program is sponsored by Penn State's Cancer Institute, Clinical and Translational Science Institute, College of Medicine, Huck Institutes of the Life Sciences, Institute for CyberScience, Institutes of Energy and the Environment, Materials Research Institute, and Social Science Research Institute.
Share
Related Posts