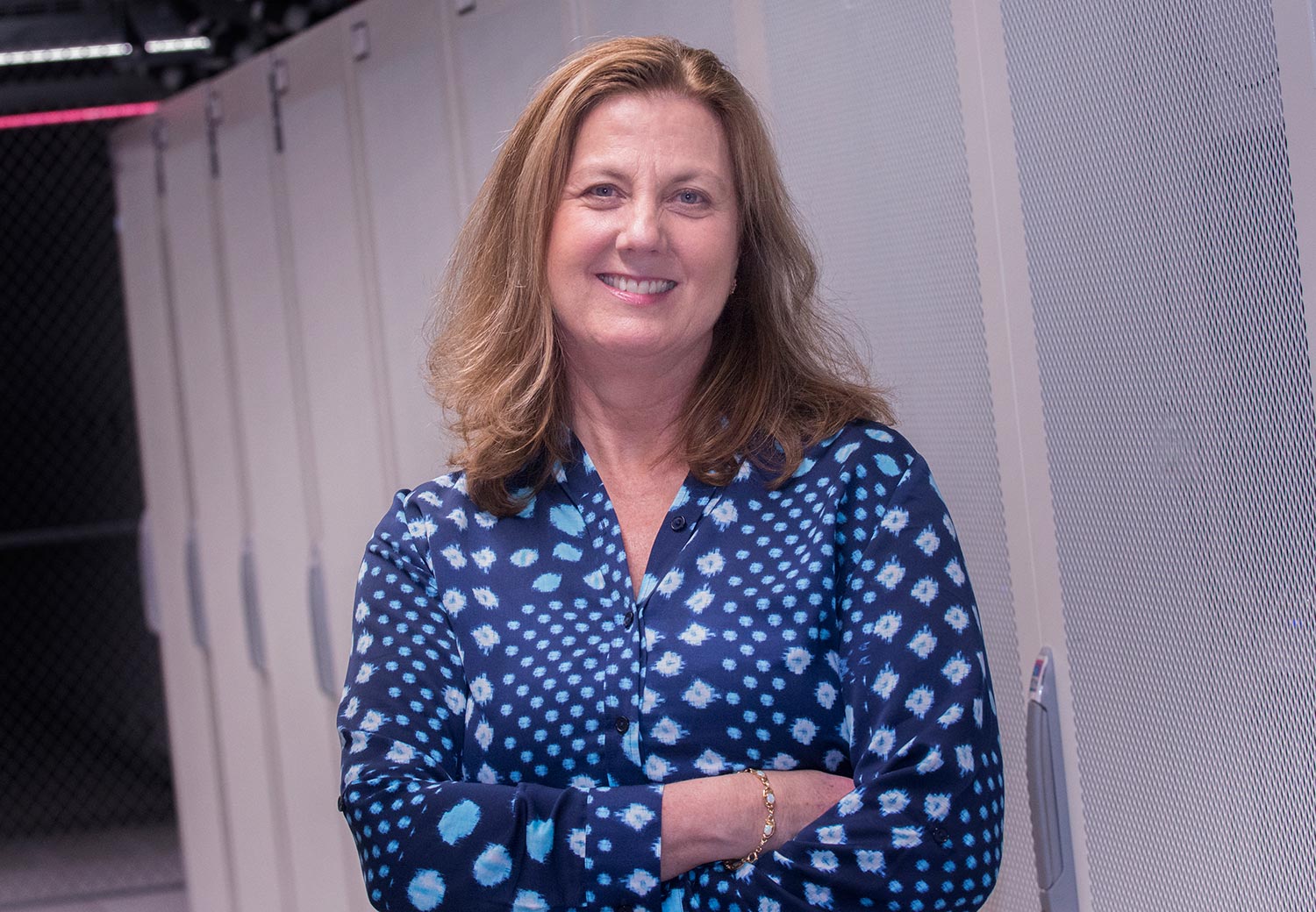 ICDS Director named AAAS Fellow for cyclone research, leadership roles
Posted on December 18, 2019
UNIVERSITY PARK, Pa. — A Penn State meteorologist who specializes in the study of extreme weather events was recently named an American Association for the Advancement of Science (AAAS) Fellow.
Jenni Evans, professor of meteorology and atmospheric science in the College of Earth and Mineral Sciences and director of Penn State's Institute for Computational and Data Sciences (ICDS), who studies weather and climate in the tropics, was named a Fellow for novel contributions to quantitative understanding of the life cycle of tropical cyclones and associated weather extremes, and for outstanding leadership in the atmospheric sciences, according to AAAS.
She and her research team study the fundamentals of tropical cyclone evolution, from the birth of the cyclone in the tropics or subtropics, through the life cycle of these potentially devastating storms. More recently, it includes development of machine learning techniques for downscaling climate model simulations to infer changes in local weather.
"I am honored to be recognized by AAAS, an organization that has done so much to advance understanding of science and its impacts on society and on people's lives," said Evans. "I am particularly pleased to be among this esteemed group of scientists."
As director of ICDS, Evans leads the organization that is dedicated to supporting cyber-enabled research across the disciplines. ICDS is one of the seven interdisciplinary research institutes under the Office of the Senior Vice President for Research.
She also is president of the American Meteorological Society.
The AAAS honor recognizes diverse accomplishments, including pioneering research, leadership within a given field, teaching and mentoring, fostering collaborations, and advancing public understanding of science. Fellows are elected each year by their peers serving on the Council of AAAS, the organization's member-run governing body. The 2019 group will be honored in February during the AAAS Annual Meeting in Seattle.
More than 400 members of the American Association for the Advancement of Science have earned the lifetime distinction of AAAS Fellow, in honor of their invaluable contributions to science and technology.
Share
Related Posts