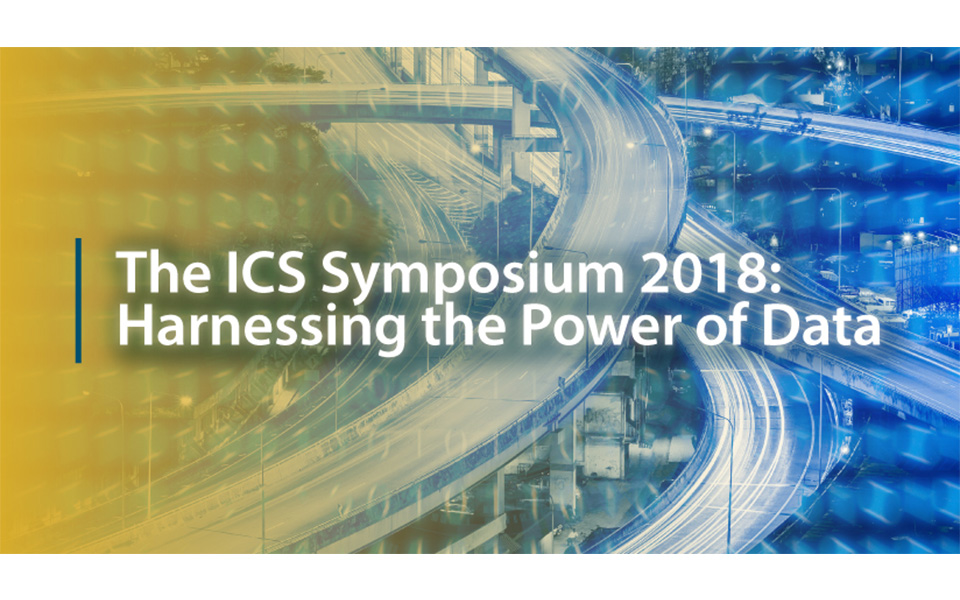 ICS Symposium 2018: March 30
Posted on February 27, 2018
UNIVERSITY PARK, Pa. — In today's society, data is being collected everywhere, all the time — from your phone, from your car, in hospitals, in the workplace. Data has the potential to solve major social problems. But to make sense of such massive quantities of data, researchers must find innovative methods to gather and process it.
To explore cutting-edge data science methods and applications, the Penn State Institute for CyberScience will host the "ICS Symposium 2018: Harnessing the Power of Data," a one-day conference on computational and data science.
The ICS Symposium will be held from 8 a.m. to 3 p.m. on March 30 in the Nittany Lion Inn Ballroom. This interdisciplinary event is an opportunity for Penn State faculty and graduate students to network with industry representatives, connect with funding agencies, and find collaborators for innovative research projects.
"Penn State believes strongly in the power of computational research to drive digital innovation that engenders positive social impacts," said Penn State Executive Vice President and Provost Nick Jones. "This symposium will showcase our researchers' commitment to excellence and the global relevance of their work in this area."
The event will feature keynote addresses from Jim Kurose, assistant director of the National Science Foundation's Computer and Information Science and Engineering Directorate, and Gregory Cooper, professor of biomedical informatics and Intelligent Systems at the University of Pittsburgh School of Medicine.
Panel sessions during the event will address the topics "Smart and Connected Communities" and "Precision Health," exploring the role of data in improving the safety and livability of our communities and in delivering the most effective healthcare.
Penn State researchers, faculty and graduate students from all disciplines are invited to present their computational research in a moderated poster session.
"The ICS Symposium provides a forum for those conducting computational research to share their overall research scope and explore interdisciplinary connections that address some of the key societal challenges highlighted in Penn State's strategic plan," said ICS Director Jenni Evans. "I'm excited by the new collaborations and partnerships that will result from this event."
The conference is free for Penn State faculty and students. To learn more or register, visit the event website. The deadline for registration is Friday, March 16.
Researchers who wish to present at the poster session must declare their intent when registering. Posters must be submitted by Friday, March 2. Prizes will be awarded for the best posters.
Share
Related Posts