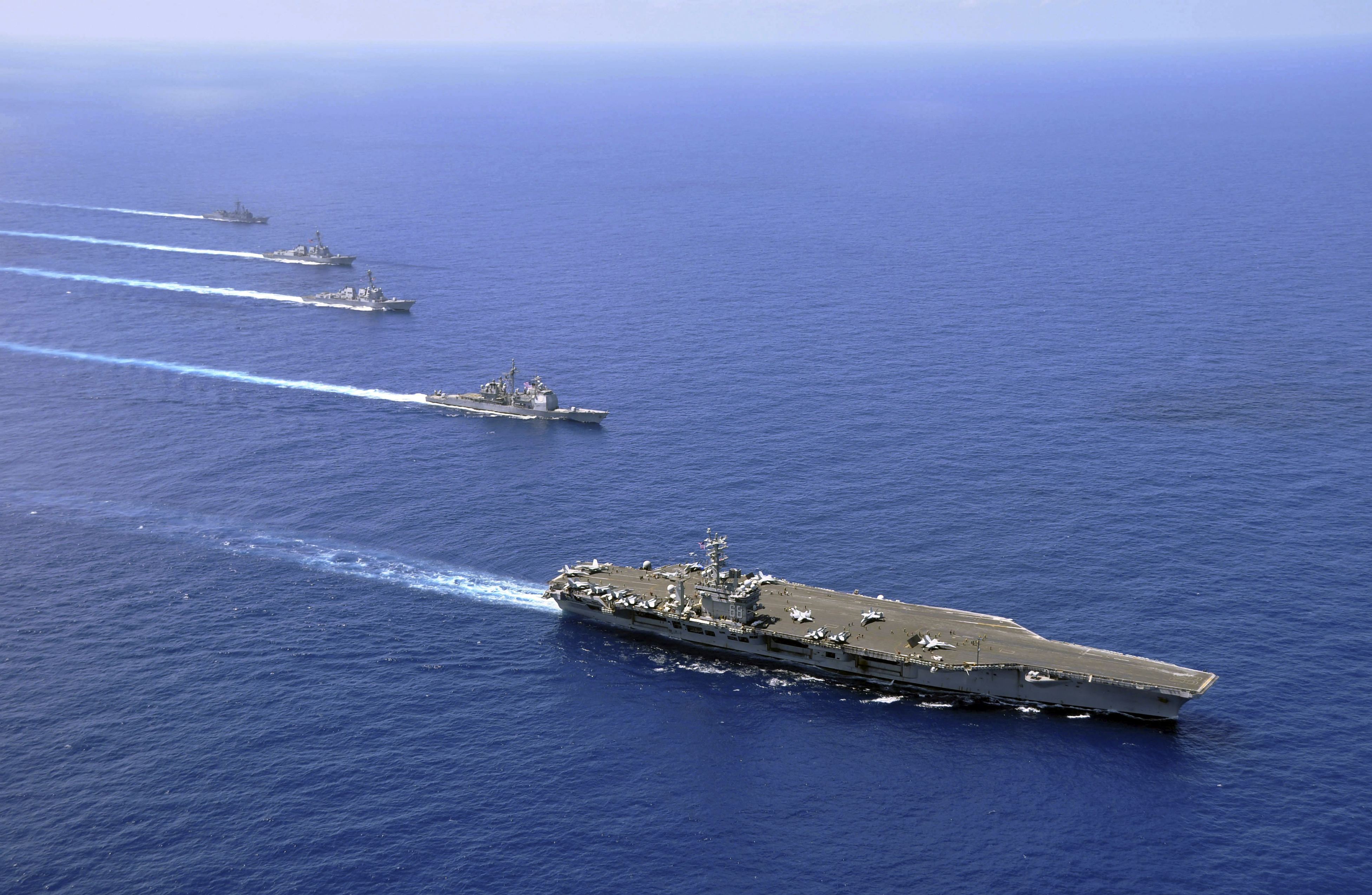 ICS part of new interdisciplinary security center
Posted on October 9, 2017
The Institute for CyberScience is part of a new center at Penn State designed to bring together the University's many strengths in all aspects of national, homeland, and global security. The new Center for Security Research and Education (CSRE) incorporates 10 Penn State colleges, schools, and research units to focus a broad range of academic endeavor on society's most critical threats.
Wayne Figurelle, assistant director of the Institute for CyberScience, is a member of the CSRE working committee and the institute's director, Jenni Evans, serves on the center's executive committee.
"This center will allow us to use the breadth and depth of our university to work on security –an issue that is critically important to our world," said Penn State President Eric Barron. "This is an example of how we envision our shared future: with many areas of excellence, and people who are strategic and focused on living our land-grant mission of service to society."
The new CSRE will support and promote the University's research, teaching, and public outreach programs related to security with scholars from diverse disciplines pursuing interdisciplinary research and solutions to contemporary security challenges.  In addition, CSRE will work with Penn State faculty and outside experts to educate policymakers, the media, the public, and Penn State students.
"Penn State has tremendous strength in a variety of separate disciplines relevant to security.  But today, the threats we face transcend these boundaries," said the center's inaugural director, retired U.S. Navy Vice Admiral James W. Houck, Distinguished Scholar in Residence at Penn State Law and the School of International Affairs.  "Our goal is to address security problems in the most comprehensive, realistic way."
The center will welcome its first guest speaker, former Director of National Intelligence James Clapper, for a public talk on Nov. 6. Event details are forthcoming.
In addition to Figurelle and Houck, the center's working committee includes nine other Penn State faculty and administrators with security-relevant expertise. They are:
Deanna Behring, assistant dean and director of International Programs in the College of Agricultural Sciences
D. Scott Bennett, Distinguished Professor of Political Science and associate dean for research and graduate studies in the College of the Liberal Arts
Scott Sigmund Gartner, professor of international affairs and director of the School of International Affairs
Peng Liu, professor of information sciences and technology in the College of Information Sciences and Technology and director of the Center for Cyber-Security, Information Privacy, and Trust
Sascha Meinrath, Palmer Chair in Telecommunications in the Donald P. Bellisario College of Communications and director of the X-Lab
Daniel F. Perkins, professor of youth and family resiliency and policy in the College of Agricultural Sciences and director of the Clearinghouse for Military Family Readiness
Allan Sonsteby, deputy executive director of the Applied Research Laboratory
Alexander Siedschlag,  chair of the Master of Professional Studies Program in Homeland Security and professor of homeland security and public health preparedness at Penn State Harrisburg
Retired U.S. Navy Rear Admiral David W. Titley, professor of practice in meteorology in the College of Earth and Mineral Sciences and director of the Center for Solutions to Weather and Climate Risk
The work of the center will be guided by an executive committee consisting of the leaders of contributing University units. In addition to Evans, the committee includes:
Neil A. Sharkey, Vice President for Research, Penn State
Marie Hardin, Dean, Donald P. Bellisario College of Communications
Mukund S. Kulkarni, Chancellor, Penn State Harrisburg
Susan McHale, Director, Social Science Research Institute
Hari M. Osofsky, Dean, Penn State Law and the School of International Affairs
Tom L. Richard, Director, Penn State Institutes for Energy and the Environment
Richard Roush, Dean, College of Agricultural Sciences
Andrew Sears, Dean, College of Information Sciences and Technology
Paul E. Sullivan, Director, Applied Research Laboratory
Susan Welch, Dean, College of the Liberal Arts
More information on the Center for Security Research is available on the CSRE website.
Share
Related Posts