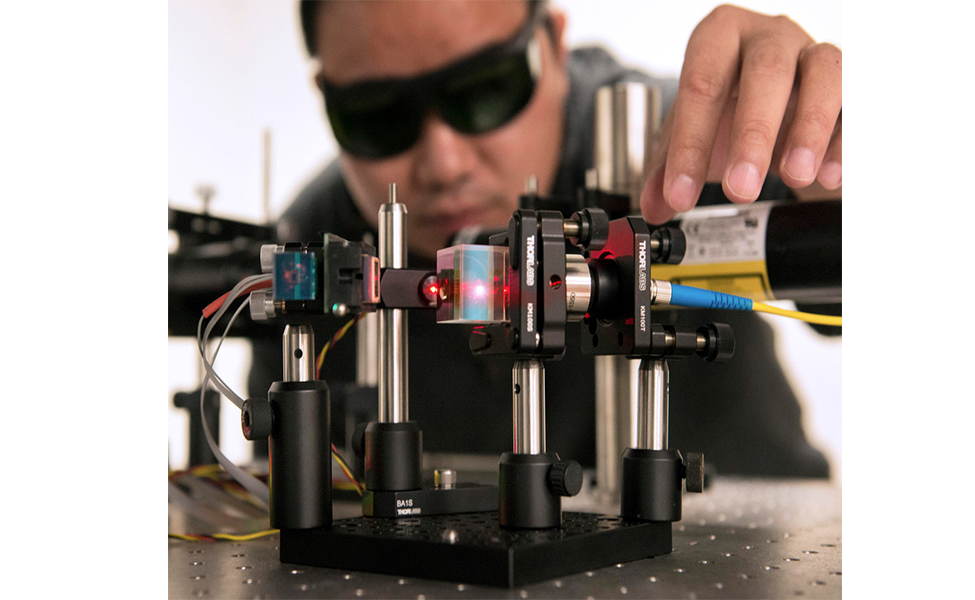 Penn State research expenditures reach all-time high
Posted on November 10, 2017
UNIVERSITY PARK, Pa. — Penn State's research expenditures reached a record high of $863 million for the 2016-2017 fiscal year, an increase of $27 million, according to Vice President for Research Neil Sharkey. The total included $534 million in federal funds, and $329 million from a combination of private funders, the Commonwealth, and University sources.
Increases in funding from nonfederal sources played a lead role in reaching the record-breaking total, Sharkey said.
"The federal funding environment remains flat," he said. "We are holding steady with a slight increase, and continue to garner over 60 percent of our expenditures from federal sources. But, in addition, we have strengthened our efforts in working with the private sector and the Commonwealth, and that effort appears to be paying off."
Research funding from the Commonwealth of Pennsylvania totaled $75 million, a 3.8 percent increase. Funding from private sources, including industry, foundations, and other sponsors, jumped from $83 million to $91 million, a 9 percent increase.
Federal funding dollars increased from $530 million to $534 million, with expenditures from the National Science Foundation up $5.3 million and those from the Department of Agriculture up $3.2 million.
Among the University's academic research units, the highest increases were noted in the College of Agricultural Sciences, up 3.6 percent to $113 million; the College of the Liberal Arts, up 19 percent to $34 million; and the Eberly College of Science, up 15.6 percent to a total of $117 million.
Consistent with prior years and with Penn State's peers among other top research universities, the University's own investment in its research enterprise comprises 19 percent of the total, or $163 million. "This includes the nonrecoverable research expenses required to create the vibrant research environment needed for success," Sharkey said.
"This record level of expenditures is a testament to our tenacious, world-class faculty, whose bright ideas place our University among the world's best," he added.
This article first appeared on Penn State News. Read the original here: http://news.psu.edu/story/491063/2017/11/08/research/penn-state-research-expenditures-reach-all-time-high-863-million
Share
Related Posts