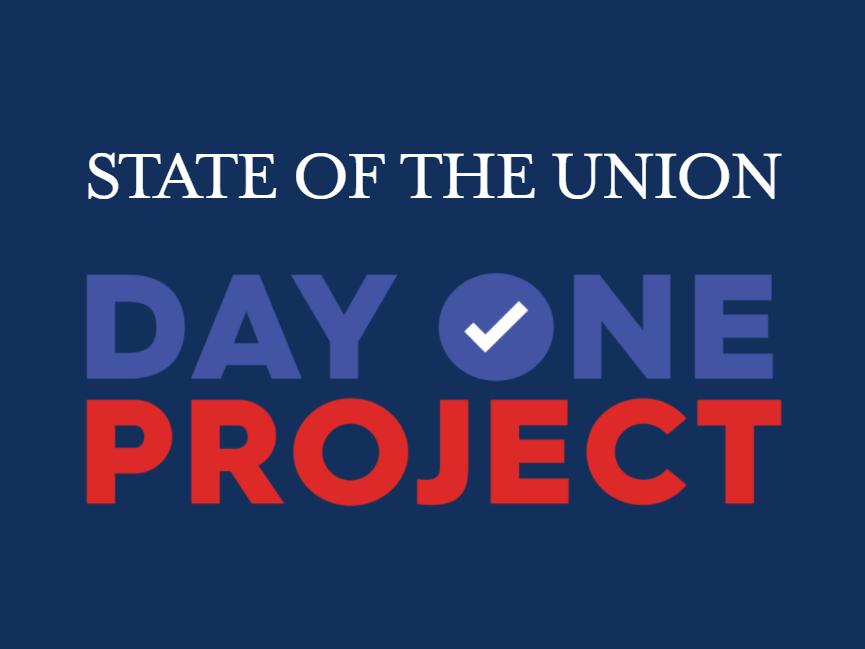 Science federation highlights Penn State proposal to combat diseases of despair
Posted on February 17, 2022
UNIVERSITY PARK, Pa. — The Federation of American Scientists has chosen to highlight a proposal by Penn State researchers for the U.S. government to spearhead a nationwide effort to use innovative artificial intelligence and data science techniques to tackle the epidemic of diseases of despair, a term that is used to collectively refer to substance abuse, alcohol dependence and suicidal ideation.
The proposal is one of 24 research initiatives that have been highlighted by the Federation of American Scientists' Day One Project in the run-up to President Joe Biden's State of the Union Address on March 1, during which the president typically recommends certain initiatives of national importance to Congress.
Through the Day One Project, the Federation of American Scientists — a nonprofit, nonpartisan policy research and advocacy organization — solicited ideas from the science and technology community with a goal of informing the federal government's science and technology policy agenda.
The addition of the Penn State proposal to the Federation of American Scientists' Day One Project list is a significant recognition for the team, which consists of Lawrence Sinoway, professor of medicine, division of cardiology; and Jennifer Kraschnewski, professor and vice chair of clinical research in the division of internal medicine and director of Penn State Clinical and Translational Sciences Institute; and Vasant Honavar, professor of Information Sciences and Technology; Huck Chair in Biomedical Data Sciences and Artificial Intelligence; director, Center for Artificial Intelligence Foundations and Scientific Applications and associate director, Institute for Computational and Data Sciences.
Leading research efforts to tackle diseases of despair
Penn State researchers are pioneers in taking interdisciplinary approaches to studying diseases of despair, a health crisis that is tied to economic challenges, coupled with erosion of strong family and social support networks, that has driven soaring rates of substance abuse, alcohol dependency and suicidal ideations and actions, according to the researchers.
In 2018, the Clinical and Translational Sciences Institute secured an administrative supplement from National Institutes of Health's (NIH's) National Center for Advancing Translational Sciences (NCATS) for a pilot program to identify hot spot communities with higher rates of disease of despair diagnoses in Pennsylvania. NCATS also awarded Penn State more than $25 million to provide critical clinical and translational research infrastructure and to build collaborations across the University's campuses and the commonwealth's communities.
Sinoway and Kraschnewski have, themselves, spent several years studying diseases of despair. Their retrospective analysis of healthcare claims data from over 12 million US participants showed that alcohol-related, substance-related and suicide-related diagnoses increased by 37%, 94% and 170%, respectively, between 2009 and 2018.
"The causes of despair are really issues related to economic factors and social factors," said Sinoway. "The economic factors have to deal with economies that exist within small rural communities. When the economy in a region or in a small town declines, those towns' social infrastructure also declines. This can mean declines in the number of teachers, the number of schools, the number of social services and the number of hospitals, among other crucial impacts to the support network."
Sinoway said he became interested in diseases of despair even earlier after reading a study by researchers who found that, despite medical advances, life expectancies for certain communities were falling.
"As a person who had trained and then worked as a physician since 1978, the initial paper by Case and Deaton in 2015 was for me a revaluation," said Sinoway. "The idea that despite all the good work that had been done by scientists and clinicians to treat heart disease and cancer, life expectancy of people in the U.S. was not continuing to rise was more than shocking. The concept that the roots of this crisis involved a rise in 'deaths of despair' in small towns and rural America was particularly important for Penn State, a land grant university situated in a small town in rural Pennsylvania. To study these problems, a group of us at the College of Medicine, including myself and Jen Kraschnewski, began developing collaborations across the University and with colleagues at Highmark."
Kicked off by the NIH supplement to the CTSA grant, the efforts to tackle diseases of despair is gaining momentum.
"The idea of diseases of despair then became a major theme throughout our successful CTSA grant," said Sinoway. "Over the past two years we have continued to write grants and seek funding to support this work."
This Penn State collaboration could lead to solutions for a crisis that is yet still understudied, added Kraschnewski.
"Nearly one in 20 individuals in our study were clinically diagnosed with a disease of despair, demonstrating the impact on public health and importance of further focus on this area of research," said Kraschnewski. "The concept of despair remains largely unstudied, with manifestations in cognitive, emotional, behavioral and biological domains as well as in social and political economic contexts. By leveraging Penn State's outstanding strengths in interdisciplinary collaborations, we have a real opportunity to impact this epidemic."
Kraschnewski is also a principal investigator on three current grants related to diseases of despair, including $1.5 million and $2.6 million grants to address opioid use disorder in Pennsylvania and a $1.4 million grant on substance use among rural Pennsylvanian youths.
The addition of the proposal to the Federation of American Scientists' list is a significant recognition for the team, said Honavar.
"We are pleased that our case for a major national research initiative to combat the diseases of despair by leveraging the power and potential of artificial intelligence has been chosen for inclusion among the batch of ideas being highlighted by the Federation of American Scientists in the run-up to the President's State of the Union address to the nation," said Honavar. "Researchers at Penn State are uniquely well-positioned to tackle the diseases of despair. Successful strategies for combating diseases of despair would benefit our nation, and especially Pennsylvanians living in the underserved rural communities in Appalachia."
Honavar is considered a leader in developing artificial intelligence and machine learning algorithms for predictive and causal modeling from big data, applying the resulting methods to accelerate discovery in biomedical and health sciences, and developing innovative graduate training programs at the interface between data sciences and health sciences. As Informatics co-lead of the Penn State Clinical and Translational Sciences Institute, he has led the development of Penn State Digital Collaboratory for Precision Health – computational and data infrastructure for secure, data access and use policy compliant analyses of health data, including data extracted from electronic health records and geo-indexed socio-demographic data. Honavar has served as a principal or co-principal investigator on grants totaling over $80 million during 1990-2022 from the National Science Foundation and the NIH, including a multi-university collaboration focused on developing  machine learning methods for predictive and causal modeling from longitudinal health records and socio-demographic and environmental data.
The team aims to build on this legacy of rural-health-focused, community-centered research and strong track record of interdisciplinary collaborations to address the epidemic of diseases of despair.
Bringing the power of data and artificial intelligence to combat the diseases of despair
Data now indicate that diseases of despair have coincided with decades of economic decline for less educated, unskilled and semiskilled workers; stagnant or falling wages and family incomes; declining marriage rates; increasing shares of single-parent households; and declining labor-force participation in certain economic sectors. Diseases of despair disproportionately impact middle-aged, non-Hispanic, non-college-educated and rural populations, and amplify existing health inequities for Hispanic and Black Americans.
To find strategies for combating the diseases of despair epidemic, researchers need a deep understanding of contributing risk factors to design effective interventions at the individual and population levels, and efficiently translate research findings and proposed interventions into public policies and healthcare practice, with particular emphasis on preventive measures.
Honavar said that while diseases of despair are complex, recent advances in data science and artificial intelligence offer methods and tools to better understand factors that contribute to diseases of despair, and to design, implement and disseminate effective social and policy interventions based on these findings.
"Diseases of despair exact tremendous human, societal and economic costs. Understanding the complex interactions among socio-economic factors that impact the risk of diseases of despair is crucial for designing effective interventions at the individual and population levels," said Honavar. "We believe the availability of vast amounts of longitudinal data about individuals and the communities where they live, when analyzed using modern artificial intelligence methods, can help elucidate such interactions."
The researchers added that by leveraging the power and potential of data — including electronic health records as well as sociodemographic, economic, and environmental data — and advanced artificial-intelligence methodologies, scientists can inform the design of interventions and evaluate their effectiveness.
The proposal also calls for collaborations with policymakers and public-health officials at the national, state, and local levels to translate research findings into social, economic, and public health policies.
---
This story originally published on Penn State News.
Share
Related Posts