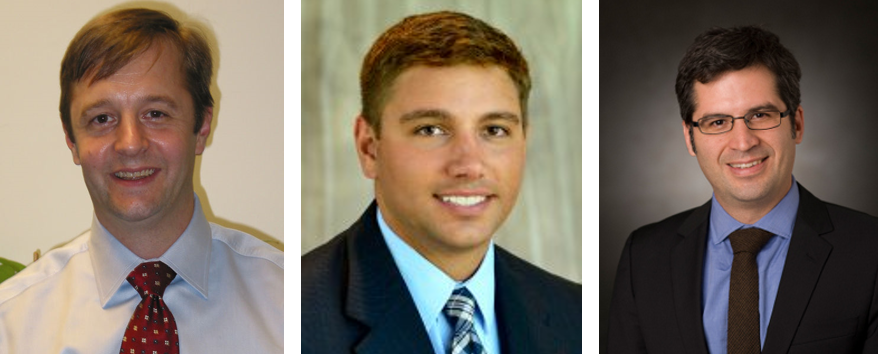 ICDS awards seed funding for Inter-Institutional Partnerships for Diversifying Research
Posted on September 12, 2023
The Institute for Computational and Data Sciences awarded seed funding for two innovative proposals as part of the Inter-Institutional Partnerships for Diversifying Research (IPDR) Program, in the Computational & Data Science track (ADOPTS). Both proposals will build robust and dynamic cross-institutional scientific partnerships.
Dr. Jeremy Blum from the School of Science, Engineering and Technology at Penn State Harrisburg, and Dr. Tyler Love from the Department of Teacher Education at Penn State Harrisburg are co-PIs on their proposal entitled "Leveraging Generative Artificial Intelligence to Broaden Participation in Competitive Programming". Their work will develop a partnership between Penn State Harrisburg and the University of Maryland Eastern Shore (UMES) with the goal of creating a series of competitive programming events aimed at both high school and undergraduate students to utilize generative AI systems to aid them in solving contest problems, thereby providing a view into the impact of generative AI tools on the future of work. IPDR seed funding will help advance collaborative research with UMES to foster scientific exposure and engagement, leading to impactful programming competitions to encourage students to pursue computer science education and careers.
Dr. Alfonso Mejia from the Civil and Environmental Engineering department in the College of Engineering at University Park submitted his proposal entitled "Understanding and predicting high-impact weather, climate, and hydrologic events via data assimilation, artificial intelligence, and a diverse workforce development". This proposal takes the initiative to build a partnership between Penn State, Morgan State University, Howard University, and the University of Maryland Baltimore County. IPDR seed funding will help advance collaborative research by enhancing the diversity of participants in geosciences through impactful research projects, collaborative activities, and student recruiting.
Share
Related Posts