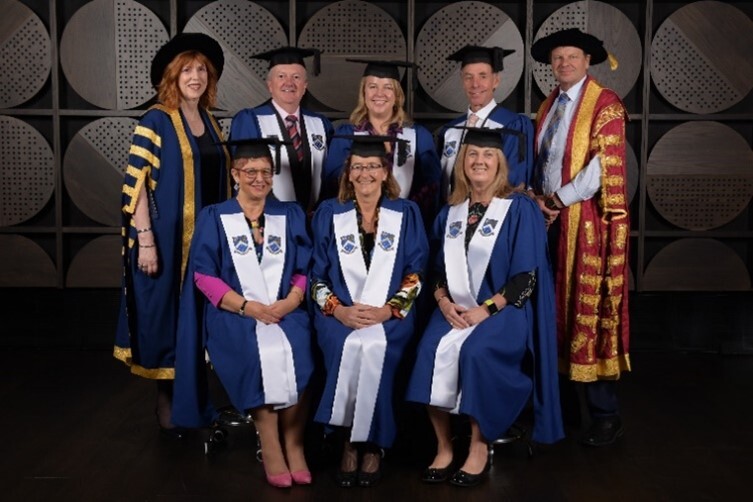 Monash University honors ICDS director Evans with fellowship
Posted on July 23, 2021
This story originally published on Penn State News
UNIVERSITY PARK, Pa. – Jenni L. Evans, director of Penn State's Institute for Computational and Data Sciences, professor of meteorology and atmospheric science, and faculty associate of the Earth and Environmental Systems Institute, has been recognized as a university fellow by Monash University in Melbourne, Australia.
Evans is an alumna of Monash, one of Penn State's strategic partners. Since 2010, the Monash University Council has named a small number of Monash alumni as fellows, in recognition of distinguished service or attainment in the arts, sciences, professions or civil society for the benefit of the community.
Evans is the Penn State faculty liaison for development of a university-level partnership between Monash and Penn State, collaborating closely with Penn State's Office of Global Programs. The two universities share strategic, research, intellectual, and cultural synergies, which Evans has tirelessly fostered and pursued.
"Over the last few years, I have committed to building a university-level partnership between Penn State and Monash University, my alma mater in Australia. The intellectual vibrancy and the culture of these universities are so well aligned that I feel at home in both, and building this partnership is natural," Evans said.
Penn State and Monash University have enjoyed multi-faceted connectivity between faculty and students for many years. Seeing this level of engagement, the two universities agreed to work toward a true strategic partnership in late 2017 (read more here: https://news.psu.edu/story/594622/2019/10/25/impact/penn-state-welcomes-monash-university-guests-university-park-forum).
"The close collaboration between the two universities would have never been possible without Jenni," said Alexandra Persiko, strategic partnerships manager in Global Programs. "We are vicariously happy for her to have received this significant and well-earned recognition."
Evans was the centennial president of the American Meteorological Society (AMS) in 2019. She is a fellow of both the AMS and the American Association for the Advancement of Science. She has served on numerous national and international committees and has long been a meteorologist on an interdisciplinary team of scientists and actuaries advising the State of Florida by auditing catastrophe risk models for hurricanes and flood.
Evans' research spans tropical climate, climate change, hurricane lifecycles from deep in the tropics to the far North Atlantic  (like Hurricane Sandy in 2012) and sonification – the "music of hurricanes." Her research has taken her to many countries and opened doors to collaborations and opportunities across the globe.
"I am honored by being named a Monash Fellow," Evans said.
For more information on the Penn State-Monash partnership, contact Alexandra Persiko at axp1225@psu.edu.
Share
Related Posts