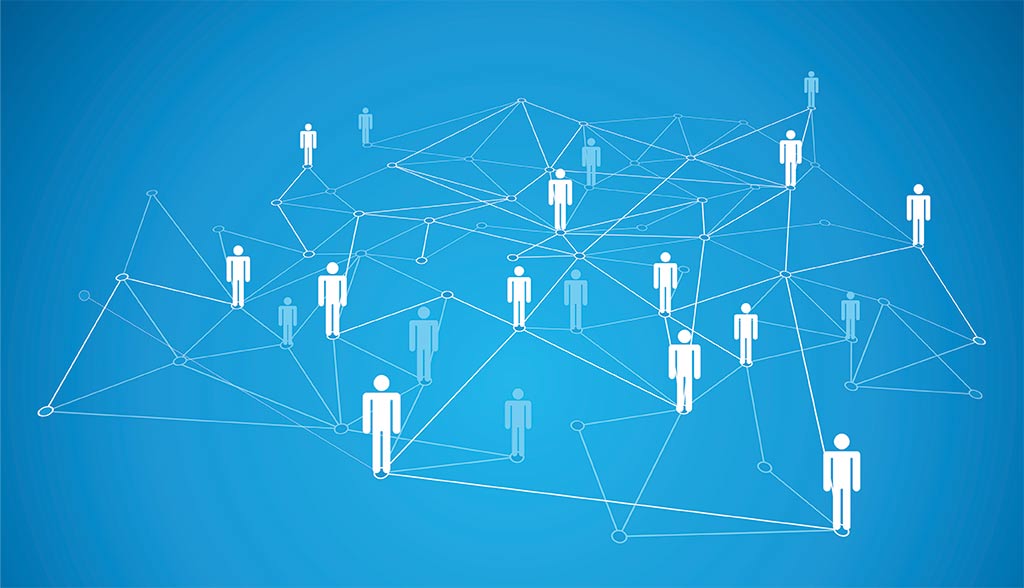 Multi-university NSF grant to boost research computing expertise
Posted on August 6, 2020
UNIVERSITY PARK, Pa. — As researchers become more reliant on the use of big data and sophisticated computing techniques such as artificial intelligence and machine learning, the demand for experts who can wield these tools effectively has grown considerably.
A National Science Foundation grant for approximately $1.4 million is convening seven universities, including Penn State, around initiatives to strengthen the research computing career pipeline, increase the availability of research computing experts who can collaborate with researchers, and provide this support to underserved institutions in Pennsylvania and beyond. The project, "CAREERS: Cyberteam to Advance Research and Education in Eastern Regional Schools," is being led by Yale University and Penn State's role is being spearheaded by the Institute for Computational and Data Sciences (ICDS).
"We are pleased to be involved in a project that can have a tremendous impact on the future of research computing at many institutions," said Wayne Figurelle, assistant director of ICDS and co-principal investigator on the project. "It has become more critical to use data- and compute-intensive techniques for scientific discovery, but not every researcher is trained in these methods, nor has access to these resources. This project can help pair researchers from any discipline with computing experts who can provide needed facilitation and necessary support resources."
This project builds on similar successes seen by ICDS's Research Innovations with Scientists and Engineers (RISE) team. RISE is a group of trained, mostly doctorate-level scientists and engineers who understand the nuances of researchers' investigative questions, and use their computational and data skillsets to deploy efficient approaches to research computing for a project.
While RISE team members are available to partner with Penn State researchers, the CAREERS program seeks to benefit smaller institutions.
One goal of the CAREERS project is to expand the workforce pipeline for Research Computing Facilitators (RCF).These RCFs consult and collaborate with researchers from any domain to recommend tools are suitable for a given project.
"There are a lot of students who, if they only knew there was a career doing this kind of thing, would jump at the chance. It's an expanding field, and it's pretty well paid," said Andrew Sherman, senior research scientist in computer science at Yale University and principal investigator of the project. "The project will focus especially on finding potential RCFs at small-to-medium sized schools, where there hasn't been so much exposure to advanced research computing."
The program would pair students possessing computing expertise with science researchers who need computational assistance. A mentor would guide students in how to work with their researcher, including communication skills and how to achieve the technical results needed for the particular research project. The program would seek out researchers across the states of Connecticut, Rhode Island, New York, New Jersey, Pennsylvania, and Delaware, especially in smaller colleges and universities that may lack the staff or resources required to support advanced research computing on campus. Students may come from the researcher's school, or from any other institution in the region.
The second half of the project is "building a model for distributed facilitation." The anchor institutions, including Penn State, will develop a network of RCFs of varying specialties throughout universities in the region. This will leverage the network to allow researchers to connect with RCFs with the right expertise, even if they're at different schools.
"We have a strategic objective to provide access to advanced computing and data infrastructure and professionals, advanced training, and research expertise to smaller schools. We also have a strategic objective to expand the cyber ecosystem in advanced computing and data science to accelerate scientific discovery," Figurelle said. "In pairing these two needs, the CAREERS project will create an environment to not only satisfy our objectives, but to establish Penn State as a leader for advanced computation and complex data methodologies."
In addition to Penn State and Yale, participating institutions on the CAREERS project include Rutgers University, Rensselaer Polytechnic Institute, University of Rhode Island, University of Delaware, and the Massachusetts Green High-Performance Computing Center.
Note: Portions of this news release are reused, with permission, from a Yale University news release.
Share
Related Posts