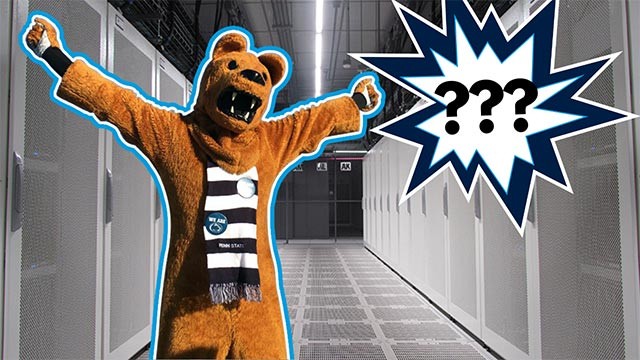 Penn State community teams up for supercomputer name announcement
Posted on September 23, 2020
UNIVERSITY PARK, Pa. — A team of Penn State students, staff, faculty, administrators — and a few of the University's furriest high-performance computing enthusiasts — are helping to celebrate Roar, the new name for Penn State's supercomputer.
Check out the video celebration for the Roar supercomputer. It includes a few familiar faces — and a few familiar whiskers.
As the video explains, last spring, the Institute for Computational and Data Sciences (ICDS) enlisted the help of the Penn State community to re-name its supercomputer, which was formerly known as, the Institute for Computational and Data Sciences – Advanced Cyber Infrastructure, or ICDS-ACI.
Penn State's supercomputer works all day, all night, to help Penn State's world-renowned researchers investigate everything from the vast reaches of outer space to the insides of an atom. Some of the interdisciplinary work that the supercomputer has been used for includes finding genes that could help farmers raise chickens that are more resilient to diseases, helping make wind farms more productive and studying how love can improve well-being.
In 2012, Penn State dedicated $60 million to support the development and maintenance of this cutting-edge, supercomputing — also known as high-performance computing — infrastructure. The Institute for Computational and Data Sciences was formed to help maintain and chart future upgrades for this supercomputing system.
Share
Related Posts