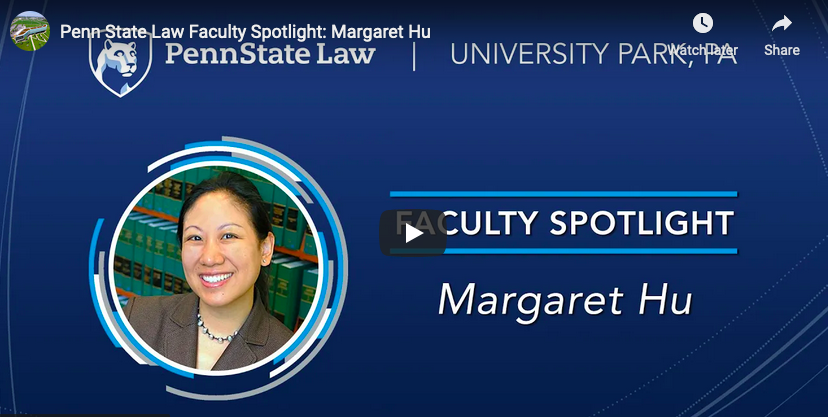 Penn State Law in University Park faculty spotlight introduces ICDS Co-Hire Margaret Hu
Posted on September 1, 2021
Penn State Law in University Park introduced Professor Margaret Hu in this video faculty spotlight.
Hu is a constitutional law scholar in the era of artificial intelligene and Big Data. Her expertise is at the intersection of immigration policy, national security, cybersurveillance and civil rights.
She offers insights on her research, the motivation behind her work, the interdisciplinary opportunities available at Penn State, and her collaborations with students at Penn State Law and the School of International Affairs.
In addition to her roles at Penn State Law, Hu is a Professor of International Affairs, Co-hire with the Institute for Computational and Data Sciences, and Faculty of the Institute for Network and Security Research in the College of Engineering.
Share
Related Posts