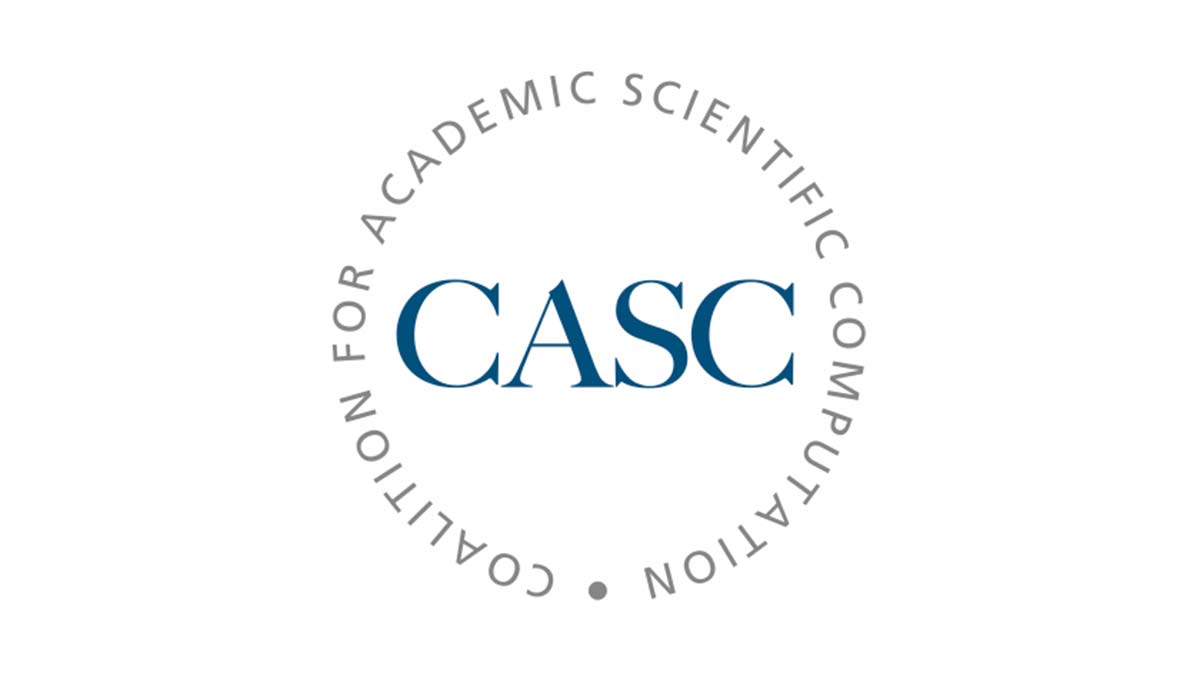 Figurelle appointed chair of Coalition for Academic Scientific Computation
Posted on March 1, 2021
University Park, PA — Wayne Figurelle, assistant director of Penn State's Institute for Computational and Data Sciences (ICDS), has been elected executive committee chair of the Coalition for Academic Scientific Computation (CASC). Figurelle's two-year appointment began on January 1, 2021.
Founded in 1989, CASC is a network of more than 90 U.S. institutions that provide research computing services and support, representing many of the nation's most forward thinking universities and computing centers. CASC is dedicated to advocating the use of the most advanced computing technology to accelerate scientific discovery for national competitiveness, global security, and economic success, as well as develop a diverse and well-prepared 21st century workforce.
"It's an honor to have the opportunity to lead such a diverse group of institutions that are focused on delivering high-quality research computing services across the U.S.," Figurelle said. "I'm looking forward to working collaboratively with the executive committee, as well as the broader CASC community, to ensure that CASC continues to be an organization that supports and advances our members collectively."
Figurelle first became involved in CASC when he joined ICDS as assistant director in 2013.
"I went to my first meeting and knew immediately that I should be engaged with this group," he said. "I was able to make connections with leaders at other universities and institutions, which was incredibly valuable."
He joined CASC's programs committee in 2016, and in 2018 was appointed as chair for the CASC by-laws committee. Under his leadership, CASC overhauled its by-laws, which set the stage for the organization to be more nimble when creating and delivering position statements to funding agencies, private foundations and other organizations seeking input from the research community.
In the next two years, Figurelle said he intends to lead CASC in executing its first-ever strategic plan, which will further accelerate the organization's pursuit of its mission.
At ICDS, Figurelle was instrumental in launching several initiatives, including a seed grant program and a faculty coordinating committee. He also helped to overhaul ICDS's organizational structure and to add a team of computational scientists, known as RISE, who collaborate with Penn State researchers. He is a co-principal investigator on the Cyberteam to Advance Research and Education in Eastern Regional Schools (CAREERS), an NSF-funded initiative to provide computational support to researchers at small- to mid-sized institutions in the northeast U.S. Prior to joining ICDS, Figurelle was the director of industrial innovation programs for Penn State's College of Engineering. He also held past roles as director of the Pennsylvania Technical Assistance Program (PennTAP), manager at Link Computer Corporation, and senior engineer at Raytheon Systems Company.
Share
Related Posts