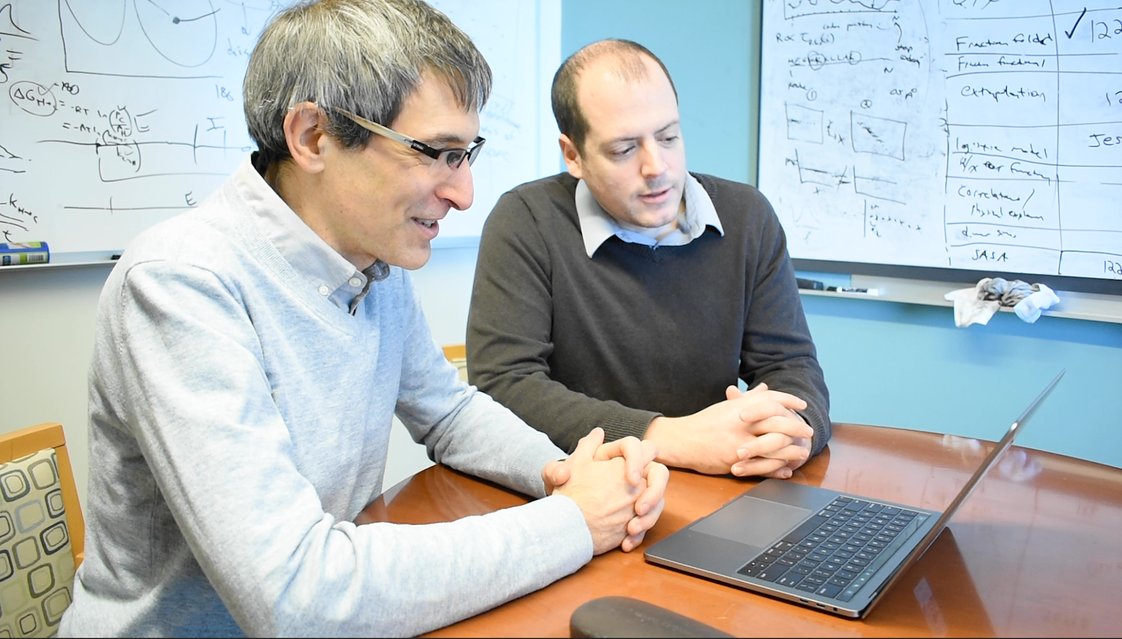 Seed grants for computational, data science expertise open to all faculty
Posted on October 27, 2020
Faculty from all Penn State campuses encouraged to apply by Nov. 20 for team member support with cyberinfrastructure, data science, and computational science needs
UNIVERSITY PARK, Pa. — When conducting research with a computational or data science component, it can be challenging to find team members with the right skills and disciplinary background. Penn State's Institute for Computational and Data Sciences (ICDS) seeks to make this type of support available to more Penn State researchers through a seed grant program funded by the National Science Foundation. The program pairs faculty members with computational research experts — the ICDS Research Innovations with Scientists and Engineers (RISE) team — who have specific expertise in various disciplines. 
Faculty members can apply for support hours from one or more RISE team members for assistance with databases, visualization, code optimization, application development, science gateways, cloud computing, cyberinfrastructure development or other skillsets needed for research in computational and data sciences.
Chad Hanna, associate professor of physics, and astronomy and astrophysics, and ICDS faculty fellow, is spearheading the project.
"In my research, I have worked with several members of the ICDS RISE team to develop cyberinfrastructure for gravitational wave experiments and multimessenger astrophysics. I have received countless compliments from colleagues impressed by the abilities of the RISE members to accelerate our research" said Hanna. "I am excited to help offer this type of support to many more faculty, especially those from campuses other than University Park, through this seed grant program."
Edward O'Brien, associate professor of chemistry and ICDS faculty fellow, and Jenni Evans, professor of meteorology and atmospheric science and director of ICDS, are also investigators on the project.
Proposals for the ICDS RISE seed grant program will be accepted year-round but will be primarily reviewed two to three times each year. The first deadline to apply for support hours is Nov. 20.
Any interested faculty member can learn more or apply at https://www.icds.psu.edu/computing-services/rise/apply-for-a-rise-seed-grant.
Share
Related Posts