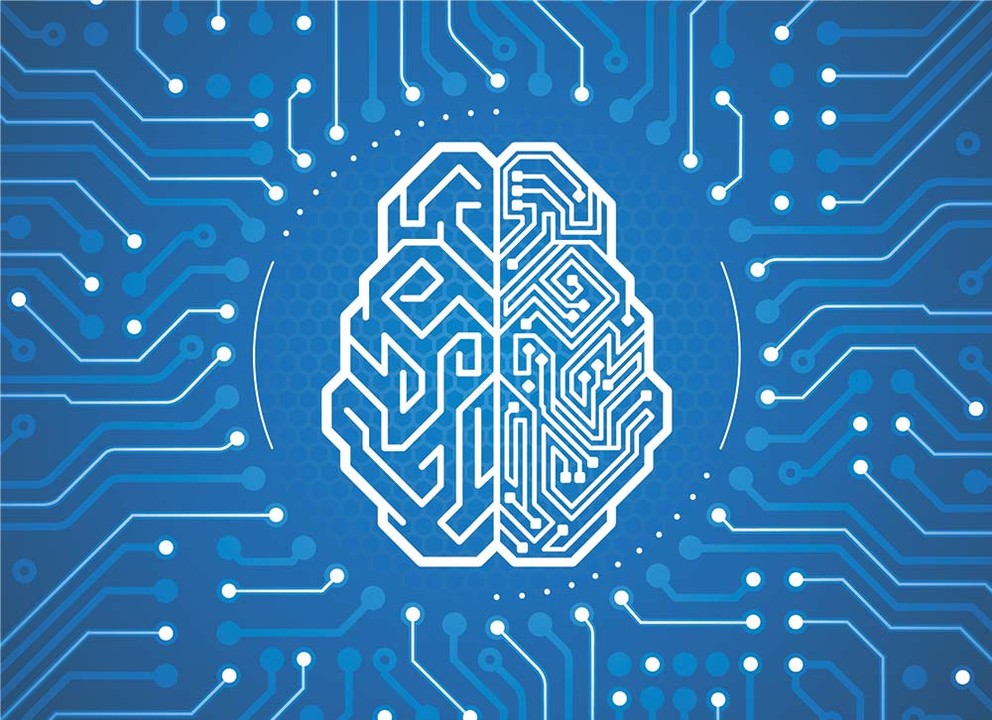 AI Hub to help enhance Penn State's global leadership in artificial intelligence
Posted on April 23, 2021
UNIVERSITY PARK, Pa. — Penn State has launched an expanded initiative in artificial intelligence (AI), termed the AI Hub. It will bring together the University's considerable resources and talent in AI to further advance its position as a global leader developing fundamental innovations in AI, in using AI and machine learning (ML) to solve the hardest challenges, and to create unique applications of AI and ML in unforeseen areas. The hub also will help to address a national priority for the U.S. to be the world leader in developing responsible AI.
Lora Weiss, senior vice president for research, announced the initiative, which is designed to forge collaborations among Penn State's AI researchers, centers and institutes and increase the visibility and impact of Penn State's AI research.
"Penn State is poised to take AI to new levels where researchers are already creating new knowledge and discoveries with AI, from tackling climate change to improving health outcomes to developing new materials," said Weiss. "Our University's strong history of interdisciplinary collaborations and established leadership in scientific research and technology development has fostered an environment of innovation for leading the next wave of AI and ML advances, spanning research disciplines, applications and industries."
The National Security Commission underscored the criticality of AI as a national priority in a series of recommendations to President Joe Biden earlier this month. Among other recommendations, the commission proposed a $40 billion investment to expand and democratize AI research and development. The 15-member commission also recommended that the country triple the number of national AI research institutes and establish responsible AI leads in each national security agency and branch of the armed forces.
Penn State's Institute for Computational and Data Sciences (ICDS) and the Social Science Research Institute (SSRI) are collaborating to grow AI across all Penn State colleges and campuses. The AI Hub will serve as an entry point for Penn State faculty interested in finding collaborators working on AI.
"AI is one of the era's most transformative technologies," said Jenni Evans, professor of meteorology and atmospheric science and ICDS director. "At ICDS, we see the incredible power that AI has in the responsible hands of Penn State scientists. This AI Hub will provide the resources and tools to deepen collaborations and expand investigations that deliver needed solutions to some of the biggest challenges facing science and society."
"Penn State's land-grant mission motivates our researchers' efforts to translate knowledge into impact," said Susan McHale, distinguished professor of human development and family studies and SSRI director, "and the wicked problems facing our world today require the kinds of interdisciplinary collaborations that this AI Hub aims to address."
New AI research centers
The University recently announced the creation of two additional Penn State AI research centers that will be included in the AI Hub. Within the Center for Artificial Intelligence Foundations and Engineered Systems, directed by Vijay Narayanan, A. Robert Noll Chair Professor of Computer Science and Engineering and Electrical Engineering, researchers will advance AI foundations and techniques to deploy them efficiently toward applications focused on engineered systems. The Center for Artificial Intelligence Foundations and Scientific Applications, directed by Vasant Honavar, professor and Edward Frymoyer Chair of Information Sciences and Technology, will work on foundational advances in AI and their applications in accelerating scientific discovery across multiple disciplines. These two centers, along with the Center for Socially Responsible Artificial Intelligence, which was formed in 2020 and is directed by Prasenjit Mitra, associate dean for research and professor of information sciences and technology, represent the focusing of Penn State's AI efforts, and addressing pressing scientific, national and societal challenges.
As AI tools become more powerful and resources become more available, additional researchers across dozens of Penn State's academic colleges and campuses are exploring how they can use AI in their research. Penn State's strong multidisciplinary research base in AI spans machine learning and expert systems, computational social science and policy. It covers a range of fundamental discoveries to translational applications, including radiation oncology, protein translation, human disorders, ethics, transportation, energy, cybersecurity and national security.
AIMI industry forum
The Penn State Artificial Intelligence and Machine Learning for Industry research center, which was created to serve as a gateway to connect companies and organizations to Penn State's expertise in AI and ML, hosted an industry forum in March.
The event, which was attended by more than 50 people and 22 different companies, including Google, Amazon, Nvidia and Morgan Stanley, featured presentations from Penn State AI and ML experts from six academic colleges and five Penn State campuses.
The AI Hub will help accelerate these explorations for advancing scientific discovery, knowledge creation and innovative applications of AI. To meet these objectives, a national search is underway for an inaugural director of the initiative.
Share
Related Posts